Bridges Out of Poverty Plus Training (CFC Frankston) - 29/8/19 & 5/9/19
Description
BRIDGES OUT OF POVERTY PLUS
Training runs from 9am - 4.30pm on Thursdays 29 August and 5 September 2019.
Ticket price covers both days - includes training manuals, morning tea, lunch, afternoon tea, tea and coffee.
Please be advised that due to CFC funding requirements from DSS participants will be required to fill out a DSS registration form. These will be emailed to participants after registration.
Bridges out of Poverty Training is a powerful training experience for those working with vulnerable clients.
Based on the work of Dr Ruby Payne, this training helps practitioners understand poverty differently, offering tools you can immediately apply to consistently deliver client focused services.
Bridges Plus will extend this, sharing the latest wellbeing and neuroscience, supporting you to learn, live and apply these with clients in your context.
The focus of these two days will be "Community" - relevant to professionals, para professionals, service providers or educators working with those who struggle with reduced resources.
You will learn evidence based strategies to apply with individuals, within organisations and more broadly in the context of the wider community, creating sustainable change.
We invite you to participate in this collaborative journey to address vulnerability within our community. Our vision is that participation in this training will help inform future projects for vulnerable families and children in Frankston and surrounding communities.
The training will be presented by Marie McLeod of PoPsy and supported by CFC and FMPLLEN staff.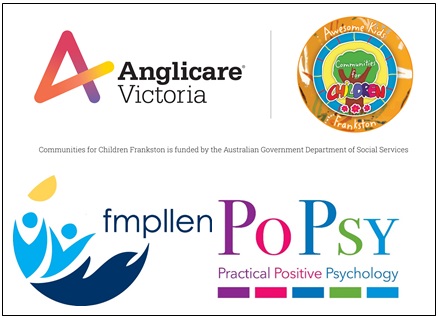 Cover photo by Linsey Rendell - from Scarf Strategic Planning Day
FAQs
How can I contact the organiser with any questions?
CFC_Southern@anglicarevic.org.au / 9781 6791 or 0476 881 923