Description
The Commercialisation Pathway:
Government and Industry Perspectives
Please join us for the 2nd Occasional Seminar for The Bridge Program 2019, hosted in Adelaide with guest speakers Dr Judy Halliday and Dr Justin Coombs.

Date: Friday, 16 August 2019
Location: Rydges Adelaide, 1 South Terrace, Adelaide SA 5000
Time: 2pm - 5pm including networking, drinks and canapes
Places are limited so please ensure you register early to secure your place.


Speakers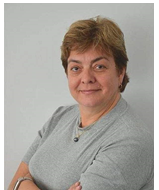 Dr Judy Halliday
Director, Science, Technology and Commercialisation.
Department for Innovation and Skills, South Australian Government.
B.Sc (Hons), PhD, GAICD
Dr Judy Halliday has more than 25 years' executive experience in technology commercialization, entrepreneurship and innovation as an inventor, founder, investor, academic and industry professional in the private and public sectors. She has published in academic peer reviewed journals and has been a successful applicant in competitive grant programs as both an academic researcher and as an industry partner. Judy is an inventor on granted patents and has been involved in raising millions of dollars for multiple start-up companies. She has negotiated multi-million dollar licensing transactions and collaboration agreements in the development of early stage technologies. Judy has extensive experience in strategy development and implementation and been a non-executive director of start-up companies including Aussie Colours Pty Ltd, Nexgen Plants Pty Ltd, Q-Sera Pty Ltd, QUE Oncology, Inc, GRW Pty Ltd and Dendrimed Pty Ltd and a member nominated Director of the Australian Society for Medical Research. She has been a member of venture fund investment committees for the Medical Research Commercialisation Fund and Uniseed.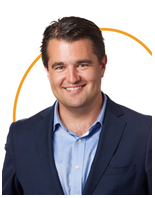 Dr Justin Coombs
Managing Director, Carina Biotech
FIPTA GAICD
Dr Justin Coombs is an experienced patent attorney and biotech commercialisation specialist with over 15 years of broad biotechnology sector experience spanning research, start-ups, government and IP legal practice. He holds a PhD from Flinders University, a Master of IP Law from the University of Melbourne, is a fellow of the Institute of Patent and Trademark Attorneys of Australia and a graduate of the Australian Institute of Company Directors. Justin is Managing Director of Carina Biotech, an Adelaide-based biotechnology company researching and developing novel immunotherapies to treat a wide range of cancers including rare and paediatric cancers.
All Bridge participants, partners, alumni and industry professionals are welcome to attend this event.
Join us for drinks and networking after the presentations.
---


This project is supported by MTPConnect, both through its Industry Growth Centre Project Fund Program and the Medical Research Future Fund's Biomedical Translation Bridge program. Learn more at mtpconnect.org.au