We invite you to join us at this special online event with The Honourable Jillian Skinner, former NSW Minister for Health
About this event
One of the key architects of the NSW HIV Strategy – which sets NSW on the path to being one of the first jurisdictions to eliminate HIV transmission - Mrs Skinner will share with us her extensive insights into the importance of policy in improving health outcomes, the process of implementing the ambitious program, and the importance of cross-sector partnerships to making it happen.
Her lecture will be followed by a panel discussion, where she will be joined by key community, health and academic partners to reflect on the progress that has been made in NSW, and discuss what still needs to be done to achieve elimination of HIV transmission.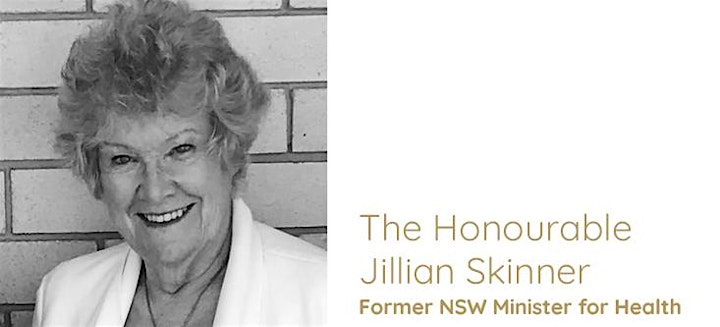 Jillian Skinner has more experience in the health field than any other politician in Australia, having spent 14 years as NSW Shadow Health Minister and six years as Minister for Health and Medical Research. She reformed the NSW public health system, increasing treatment, transparency and accountability through a devolved structure which involved establishing Local Health District Boards. She redeveloped hundreds of hospitals, boosting investment in IT, integrated community-based care, medical research and social policy programs including organ donation, pain management, improved palliative care and elimination of the transmission of HIV.
For more information, please go to the event page: https://kirby.unsw.edu.au/event/brett-tindall-memorial-lecture-2021-honourable-jillian-skinner
Organiser of Brett Tindall Memorial Lecture 2021: The Honourable Jillian Skinner
The Kirby Institute is a leading global research institute dedicated to the prevention and treatment of infectious diseases, with a particular focus on HIV, viral hepatitis and sexually transmissible infections. Our research is undertaken across a spectrum that ranges from laboratory studies, through clinical trials of preventative and therapeutic treatments, to public health surveillance and impact evaluation.