Mindful breathwork workshop
About this event
Beathwork is a gentle & powerful healing modality to empower yourself.I welcome you and hold the space for your healing journey. May you find the motivation to walk the path of your journey. Be confronted to your emotions, fear, anger, vulnerability.You may fall but you will grow from having the courage to try.No prior experience is necessary, come if you are willing to explore and open the door to the unknown and discover the part of you which is not yet unfolded.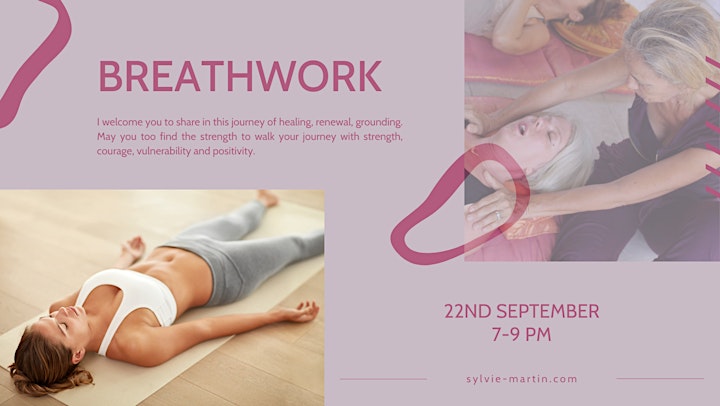 Organiser of Breathwork workshop
Breathwork
This is safe and gentle process to awaken your life force energy.
Breathwork have changed my life.
By clearing the past and choosing strength instead of fear, you can change your vision of the life.
Every day mindfully you can decide to grow or stay in your confort zone.
Staying in the confort zone is really secure but flowing through your fear give you the opportunity to tap in joy and self esteem.
During the workshop, you will be able to explore your boundaries and decide what you are ready to explore and let go.
I will guide you and you will be in a safe space. No jugement, no right, no wrong, just observe!!!!