Breathe Freely Australia: WA Silica + Construction roadshows (PERTH-NORTH)
About this Event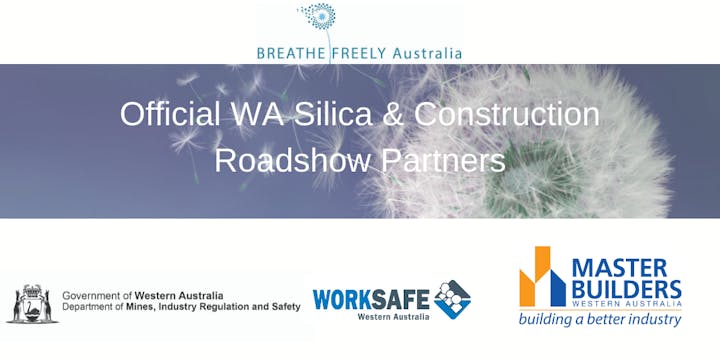 It's no secret that construction, manufacturing, mining and stone workers are at high risk of contracting lung disease from the work that they do.
Currently, they are at least 8 times more likely to die from an occupational disease than an accident at work.
What is less well known is that there is a solution: most of these industrial diseases can be prevented – by recognising the real hazards, evaluating the risks of being exposed to them, and then effectively controlling those exposures.
Breathe Freely is an initiative aimed at raising awareness and providing plain language resources to guide exposure control and disease prevention. Breathe Freely Australia has been developed by the AIOH for industry, in conjunction with the BOHS.
Attend one of our FREE roadshows to hear from the regulators, industry & other workplace health professionals to learn how to keep yourself, your employees, clients & colleagues healthy at work.
Topics include:
* Health in the stone bench top industry
* Silicosis/Health Surveillance
* Do You Breathe Freely?
* Dust Control In Silica Workshops
* Respiratory Protection