Be where your feet are and slow down to move with the pace of nature. Let go, tune in, recharge, renew. Remember who you are with a three-da
About this event
About this event
Be where your feet are and slow down to move with the pace of nature. Let go, tune in, recharge, renew. Remember who you with a three-day camping retreat at Blue Range Flinders Rangers. Give yourself permission to simply be and honour the wisdom of slowing down.
We will meet at Riverdell 10am Friday morning and momentarily leave our normal worlds behind, as we jump on the bus and journey to the Flinders Rangers.
A wholesome 3 day two night retreat, designed for people of all levels and walks of life to dive deeper and discover the benefits of being in nature and mindfulness practices.
Have you always wanted to spend a few nights camping with yoga, meditation, ceremonies and beautiful hikes? We have crafted the most dreamy 3 days for you. Join the Riverdell Team as we set the scene to camp for 2 nights, 3 days surrounded by nature.
Seasons once used to determine how we lived our lives, with being active and outdoors in spring, summer and early autumn.
This is the perfect time to step into the warmer weather, spending time outdoors enjoying the sunshine and starry nights. We will be diving deeply into mindfulness practices, spending time around the fire, eating plant powered nourishing meals and balancing out our busy yang lives.
We will be moving through · Ceremony,· Pranayama Workshop (Breathing Techniques)· Meditation & Yoga Nidra· Yin Yoga· Warren George Hike (there will be a 10-15km hike)· Journaling· Stillness· Reflection· Morning Yoga· Cacao Ceremony· Closing Blessings circle·Nourishing Meals· Camp fire chills, chats & chants ·Connection to nature ·Intention Setting
All meals are plant powered, gluten free and vegan, transport from Riverdell to The Flinders provided and accommodation paid for. Tents and mattresses will be set up for you all. BYO pillow, blankets and yoga mat.
What to bring: Comfortable Clothes (warm woolie socks encouraged)
A blanket to use in Meditation and Savasana
An open Mind
Journal & Pen
Pillow & Blankets
Yoga Mat
Towel & Bedding
Walking Shoes
Toiletries
Drink Bottle
We become present in the NOW, letting go of the business of our yang society. This is a time to come back to yourself, to slow down and meet with like minded individuals in the beautiful flinders rangers.
Spaces are limited, retreat from the exterior and take this time to dive deeply into self. A retreat of nature bliss, think all things nourishing and renewing yourself! As find inner quiet connection.There will need to be an adequate level of mobility and physical activity required to attend this retreat.
Date: October 8th, 9th and 10th Friday Morning to Sunday night – Blue Range Flinders Rangers 2021 (Friday, Saturday and Sunday)
Time: Arrive at Riverdell 10am to leave at 10.30 for the flinders Friday. Back at Riverdell by 4.30pm on Sunday.
Location: Blue Range Flinders Rangers - Meet at Riverdell Spiritual Centre at 10am in the Car Park to be taken by bus to the Flinders
Cost: $420 per person.
About the facilitators,
Jasmine Hornby:
I have been practicing yoga for around 7 years (minus my childhood years with mum in front of the VHS) Initially I pursued yoga as a physical practice but as I continued on my path I realised that practicing yoga was so much more than the physical.
In 2016 I completed my 200 hour Hatha & Yin Teacher Training at the Yoga Barn in Ubud, Bali through the School of Sacred Arts. Since then I have completed my Pre-Natal teacher training and in 2019 I came home completely inspired from Peru after completing my advance 300 Hour Teacher Training with the Kula Collective.
I love my practice and teaching as it allows me space to soften, become present, digest and explore my experiences, sensations and thoughts.
I teach to provide individuals with a greater sense of self, moving back into their bodies and bringing the mind, body and breath back into union. I teach not just help the physical but the mental and emotional. I love watching people leave class feeling recharged and calm. My practice has helped me grow stronger both on and off the mat, and serves me as a daily reminder to live each moment more mindfully. Since my initial teacher training I have taught in many settings, in the local community through Bend and Mend, True North Yoga, Riverdell Spiritual Centre, Falls Festival and Well-Being programs in local schools and organisations.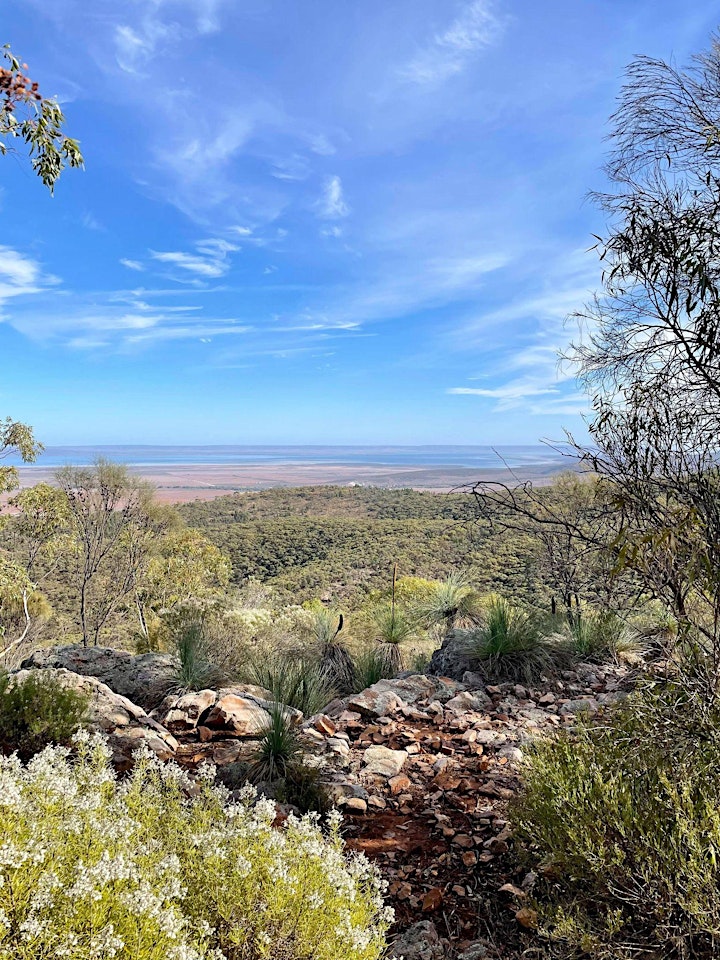 Organiser of Breathe & Be - 3 Day Flinders Ranges Camping Retreat with Riverdell
Welcome to the exciting journey of discovering your greatness! Riverdell Spiritual Centre is a workshop and retreat centre located just outside of Gawler and 40 minutes north of the Adelaide CBD. We run a range of inspiring retreats, yoga classes, workshops, sound healings and more. You can see our specality events and retreats on this page. Alternatively, if you'd like to book into one of our weekly yoga classes, please visit riverdell.punchpass.com
We can't wait to connect with you soon!