Learn breath training techniques from industry expert Fletcher. Spend a half day exploring and come home with your own breath program.
About this Event
For the past 10 years he has been working with a diverse base of clients, using the skills he developed working with pathology, applying his Exercise Physiology knowledge he has developed a suite of training techniques designed to push the respiratory system and performance to the next level. Beyond the research by pioneers such as (Hanghanbari, 2013), (Romer, 2002) and (Voliantis, 2001).
Working with the Australian Institute of Sport, Cirque Du Soleil, Big Wave legends and Olympic Gold medallists , James can apply these techniques to many different clients to improve performance, sleep and confidence in all environments.
WHAT YOU WILL NEED:
1. Comfortable attire
2. Swimwear + Goggles (Swim or Dive)
3. Towel / Waterbottle / Suncream
WHAT YOU WILL GET:
1. Breath Training Device
2. Breath Training Program
3. Safety training
4. Knowledge & Skills
5. A high-five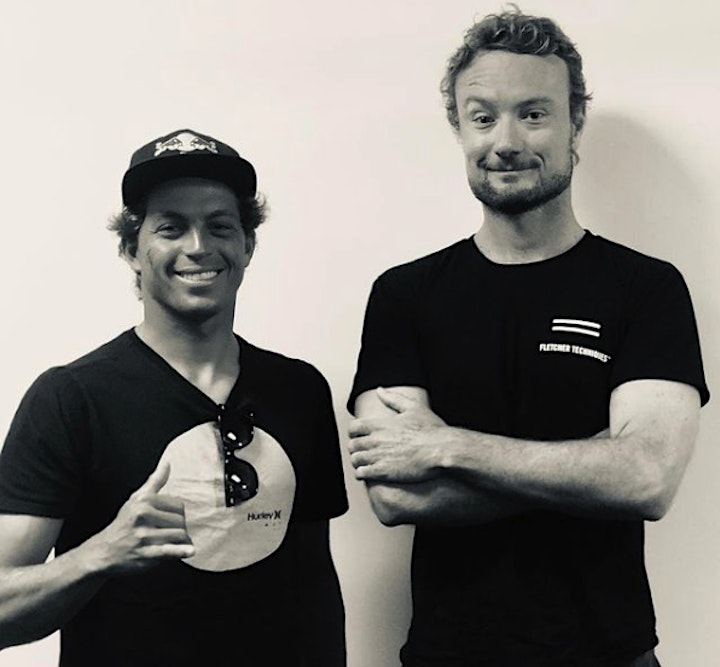 The day will involve an educational workshop, gained from University lecturing and field work, Fletch will deliver knowledge about what techniques are available and why you should choose specific ones.
Then exploring how to breathe properly for recovery, sleep and performance before we take these to the field and apply them.
Then a wrap up session after lunch to test and train individuals before walking away with a breath training device, a personalised program and a whole lot more knowledge about the breath.