Breath Odyssey is designed to facilitate extraordinary personal transformation, connect you back to your centre and tune in with community.
About this event
This Breathy Odyssey will be centred around a deep 75-minute transformational therapeutic Breathwork Journey.
We will open with a community connection practice to prepare for the journey, and we will close with a technique to integrate into your life to enhance energy, create balance and calm in your nervous system, mind and emotions.
Breath Odyssey will teach you never again to doubt your ability to deal with challenge, change and uncertainty head-on.
This transformational therapeutic breathwork journey will be dedicated to the energy of communities rising, and transforming fear into grounded, heart centred power.
This will be our last event for 2021, and without knowing what is next for those of us holding inclusive spaces, we are ready to absolutely send it.
Expect an invigorating, inspiring and transformational journey. Clear the debris and land on your feet again with clarity grounded in purpose.
For our final event of 2021, we are going to gift you a journey to remember. You'll meet a bunch of open, down to earth people keen to learn more about mastering their breath, mind and life.
BONUS: Your post-event support (via email) will contain a 21-day structure for how to introduce this into your life. We don't muck around with integration at our events. Our priority is your sense of safety and freedom both before, during and after.
It doesn't matter whether you're brand new to this *work*, or you're more established.
We all benefit from clearing out backed up emotions and blocks and re-connecting back to ourselves.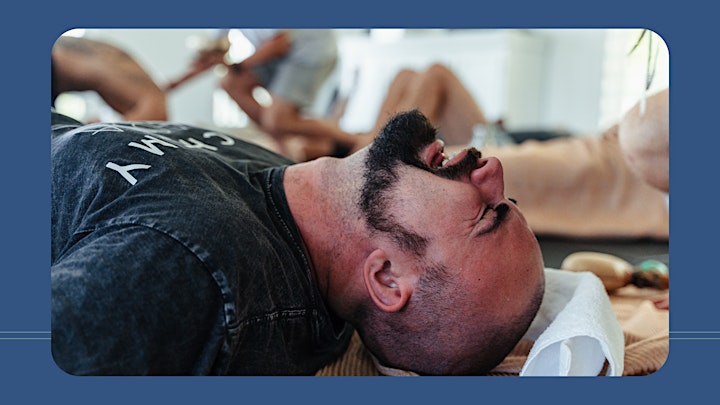 Breath Odyssey is a space where empowerment natually ocurrs and for many, they have a remembrance of purpose and power. You will walk away with clarity and a strong connection back to stillness within.
We don't dig for pain nor do we want you beating your chest with pride or *power*. We simply facilitate a journey that you get to bring your intention to and go about traversing as we support, guide, hold and ground you.
Across the three and a half hours, you'll be taught two different breathwork techniques and facilitated through a third.
One that down-regulates the nervous system and brings the head and heart into coherence for a balanced emotions and calm, focused attention.
One that up-regulates the nervous and activates flow state on demand for creativity and innovation.
The other will be the technique used to dive into all aspects of your mind, emotions, body and consciousness allowing deep healing to unfold and returning you back home to you.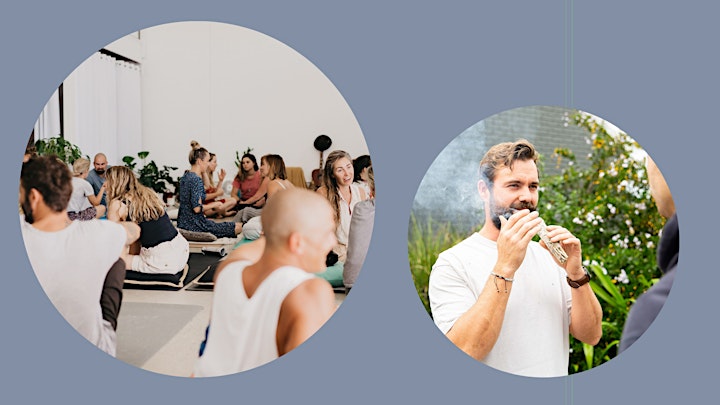 Functional breathing plus therapeutic breathwork = optimal energy every day, forever and a personal therapeutic tool for life.
Most people have not learned how to access their breath and what it can do for them. This means they don't know how to listen to their intuitive voice, and they're usually dependent on external stimulation for energy and motivation. .
They cannot tell the difference between their inner knowing and the rational chatter in their mind, and they're oblivious to how to alter and change their state of mind and physiology as required and desired.
Breathing sorts all that out.
Breath Odyssey will show you how.
The Breathwork technique we use is simple yet potent, incredibly nourishing for the nervous system and exceptionally deep for a personal healing session. You get to navigate your inner world and sometimes different dimensions while being safely guided in an empowering environment.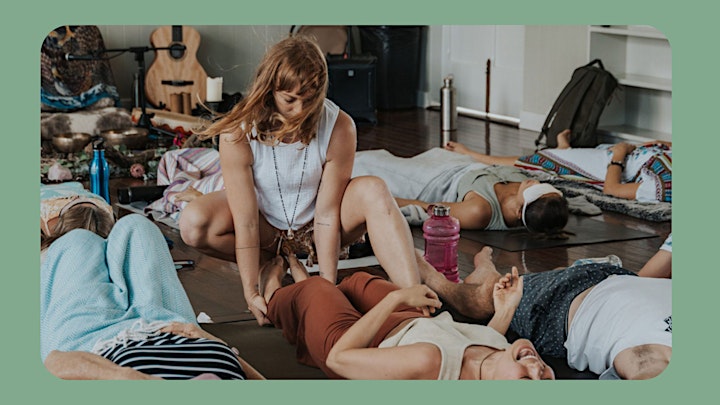 Your entire perspective of what's possible just by consciously breathing in a certain pattern will be flipped on its head. Instead of filling up with more and more, we support you to empty out. Instead of consuming, we show you how to connect in and charge up.
When you breathe in specific ways, you're going to produce certain physiological changes; it's guaranteed. There's no getting around it. Different ways of breathing do different things physiologically, neurologically, psychologically, emotionally and biologically; all of that.
You'll be amazed at what's possible in just three and a half hours.
All of my events cater to the current energy of the world. Despite similar structures, they're all different. So even if you've been to one before, know we are catering this in response to the current energy of the world.
Meet Amber.
Your facilitator, therapist and mentor.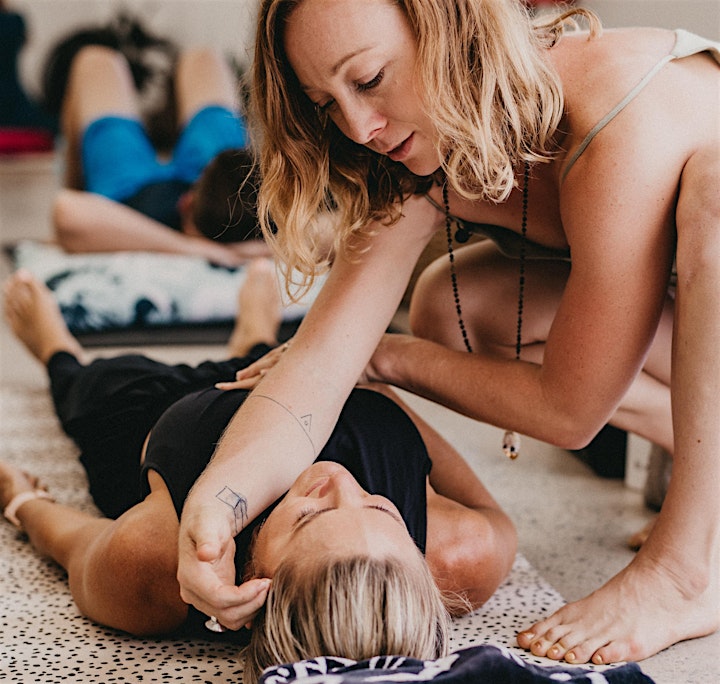 I've worked with humans for more than a decade and have a love of the subtle art of healing, playing in luminal spaces, integrating and accessing all of oneself to be here right now. I am not teaching you anything you don't already know deep down, just reminding you. I combine my experience in multiple fields and modalities to facilitate groups through a transformation breathwork technique that is both profound and nourishing for the nervous system.
The more formal parts of my qualifications include:
A Bachelor of Medical Science, A Diploma of Mindfulness-based Cognitive Behavioural Therapy, Neuro-Linguistic Programming Practitioner, Qualified Traditional Pranayama and Yoga Teacher, Certified Breathwork Performance Practitioner, Functional Breathwork Instructor, Deep State Re-Patterning Therapist and a Practitioner of The Melchizedek Method.
Meet your Co-Facilitators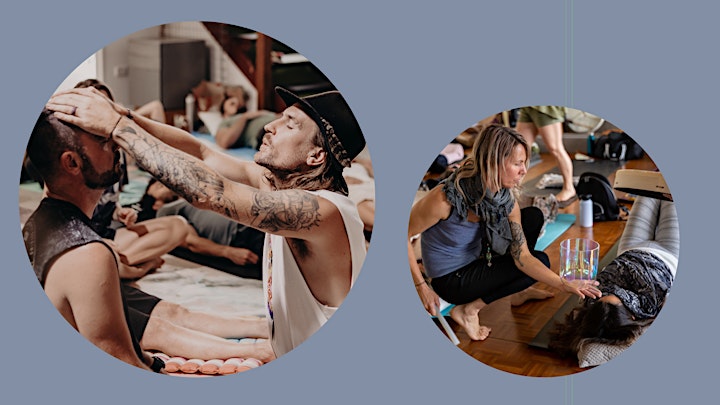 Beanie Tompkins
Beanie is a professional Kinesiology practitioner, energy and sound healer, functional fitness and rehab trainer and holistic health and lifestyle consultant and the creator of the Soulfit Wellness Institute in Brisbane. She has spent the last 12 years assisting, educating and empowering people to make positive changes in their life for their best health and happiness on a mental, physical and spiritual level.
Kurt Iwanina
My name is Kurt Iwanina, and I am a meditation teacher, intuitive energy and sound healer, musician, spiritual mentor, reiki practitioner and earth warrior. I work from a space of love, compassion and deep respect and honour for all life. In all my workshops, classes and ceremonies, I pay my respects to our beautiful Mother Earth, to Great Spirit and source of all creation.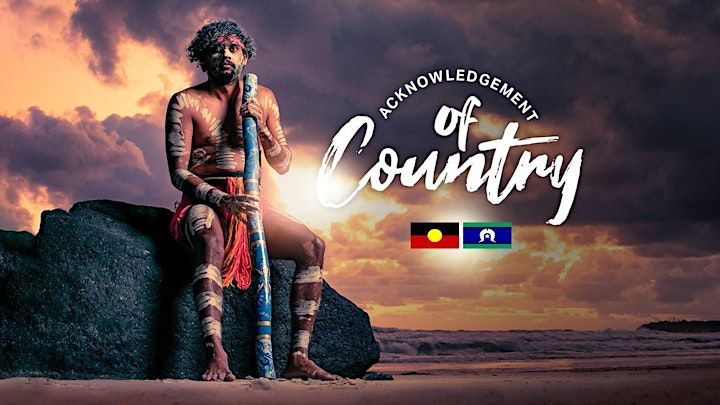 Acknowledgment of Country
We recognise the continuous and deep connection to Country of Aboriginal people as the first peoples of this nation. In this way we respectfully acknowledge the Custodians of this land, sea and sky. We pay tribute to the Elders past and present and also respect the collective ancestry that has brought us all here today. It is a privilege to be present on Country and we hope that our work supports this land, sea and spirit.
Contraindications
We advise refraining from participating in this event if you have a history of seizures, activated head injuries or trauma, are pregnant, or suffer from heart disease/dysfunction of any kind. If you have questions, please email hello@amberhawken.com
Ticket Terms and Conditions
All ticket sales are final. There are no refunds. In the case of any government rules introduced on the day of the event to prevent or limit you to attending, you will receive a credit to use at a future event. By purchasing a ticket, you agree to the ticket and event terms. A full version of these terms can be found at https://amberhawken.com/ahtermsofuse/
COVID Safe Plan
The venue, Elanora Community Centre, has a plan available at the physical location. If you are unwell or have a cold or flu, please do not attend. If this occurs, your ticket will be credited. You must email hello@amberhawken.com 24 hours prior and notify us with a doctors certificate within 72 hours of the event in order to receive this credit.
Organiser of Breath Odyssey
Amber Hawken is the head of a small, multi-faceted Australian company serving multiple audiences including private companies, government institutions, school and university education systems and the everyday community through retreats, keynote speaking, a best selling book, private coaching, online programs, workshops, and festivals. She also founded Calm Mind Project, a conscious-driven initiative created to shape conscious leaders and shift cultures using mindfulness, meditation and mindset, beginning first with the individual and then rippling into the collective. With a Diploma of Mindfulness-based Cognitive Behavioural Therapy, Amber is also a qualified Neuro-Linguistic Programming Practitioner, Deep State Re-Patterning Therapist and Yoga Teacher.