A unique sensory experience combining movement , nature and sound.
About this event
Come and experience a morning of mindfulness in a beautiful, relaxed and peaceful setting at the Maroochy Botanic Gardens (Tanawha).
This 90 minute experience will include:
Walking meditation
Nature mandala
Labyrinths
Singing bowls
Printed guide to take with you
Be guided through some mindful breathing to reduce stress and anxiety and increase calm and clarity. Following on from this we'll take a walk in the gardens collecting items for our nature mandala on the way. Engaging the use of labyrinths as a meditation tool, we will journey inwards to the sound of the blended vibrations of crystal singing bowls and chimes.
Leave feeling relaxed, refreshed and ready to re-engage with life.
About labyrinths:
The labyrinth is an archetype, symbol and sacred space dating back around 4,000 years. They have been found in many religious and spiritual traditions around the world, in various forms, from cathedral floors, gardens and walls to coins, decorations and jewellery. Unlike a maze where you go to lose yourself, walking a labyrinth is a path to find yourself.
About singing bowls:
There are many benefits to using crystal singing bowls:
Significantly reduces stress and anxiety
Stimulates the immune system
Assists with lowering blood pressure and anger
Provides deep relaxation and pain relief
Assists with chakra cleansing and balancing
Helps to calm overactive adrenals
Increases mental and emotional clarity
When using crystal singing bowls specifically with crystals, they can help cleanse and clear negative energy from them. The sound waves can also assist to enhance and activate the natural properties of the crystals.
The notes of the crystal singing bowls correspond with each of the major chakras. Chakras can be described as energy centers of the body. Each energy center has unique aspects and corresponds with specific tones of the musical scale. Keeping these centers in balance results in health and harmony.
REGISTRATIONS ARE ESSENTIAL AS NUMBERS ARE LIMITED.
Where to find us:
See the map in photos - we will be where the orange circle marked M is.
Park in the bottom carpark in the gardens.
Enter the gardens on the pathway that has the white sandwich board style sign advertising the cafe.
Walk along the path around to your right to the other side of the lagoon (you will pass toilets on your left).
We will be in the shelter on your right - Kurrajong Shelter.
There will be a Meditation Sunshine Coast pull up banner sign in front of the shelter, as well as A4 signs long the way.
There are some beautiful walks and gardens you may wish to do after. The cafe isn't open on the weekends but feel free to bring food and drinks for after if you want.
https://www.sunshinecoast.qld.gov.au/.../Maroochy...
For more information, tips, tools, free meditations, etc. for beginners:
Website - http://www.meditationsunshinecoast.com.au
Facebook - https://www.facebook.com/meditationsunshinecoast
Facebook group - https://www.facebook.com/groups/210613396913865
YouTube channel - https://www.youtube.com/channel/UC5PVdrRkeS-ZKo1d2Om0PRA
Instagram - https://www.instagram.com/meditationsunshinecoast
Linked in - https://www.linkedin.com/company/meditationsunshinecoast
Insight timer app - https://insighttimer.com/m3d1t8
Online courses - https://meditation-courses.teachable.com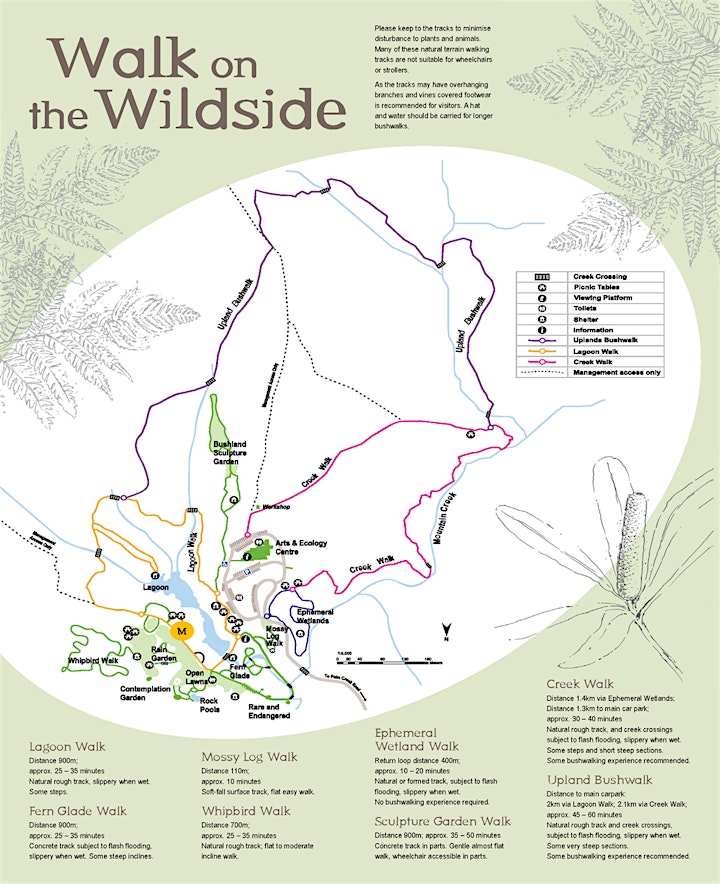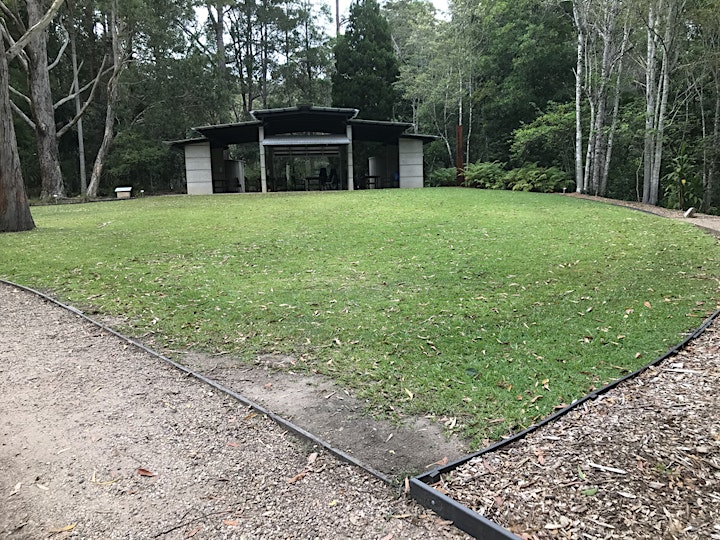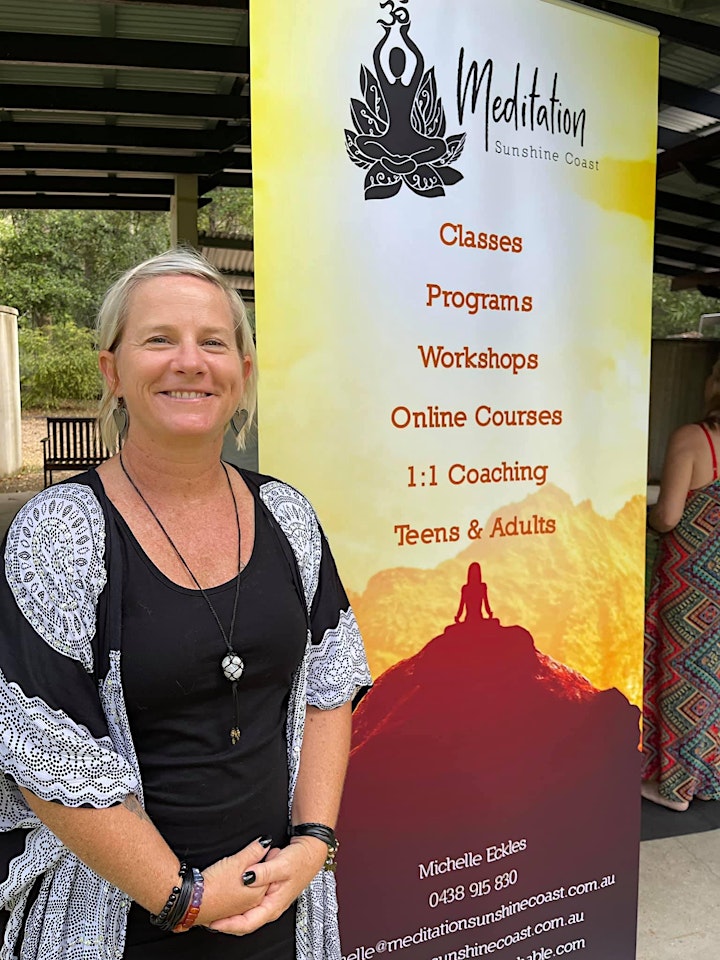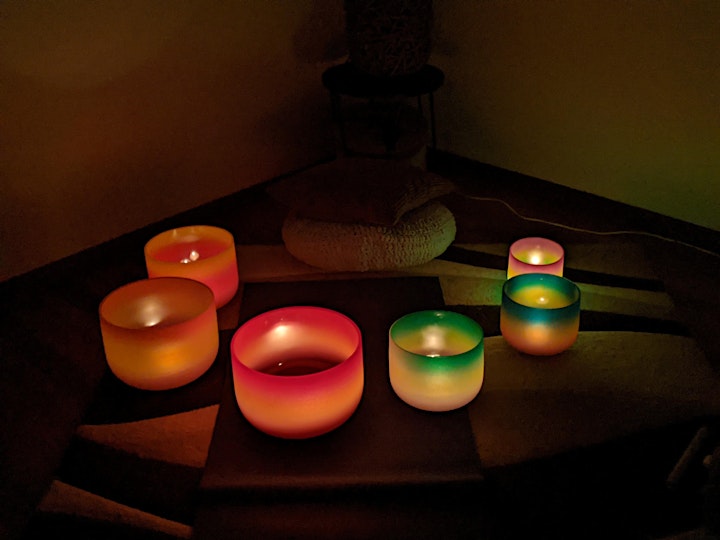 Organiser of Breath, Labyrinth and Sound Meditation
After working in the events industry for almost 20 years and most recently managing events for speakers like Brene Brown, Patrick Lencioni, Malala Yousafzai and the Obamas, Michelle has now dedicated herself to her other passion - educating and teaching people the mental, emotional and physical benefits of establishing a mindfulness meditation practise to lead more peaceful, focussed and joy filled lives.