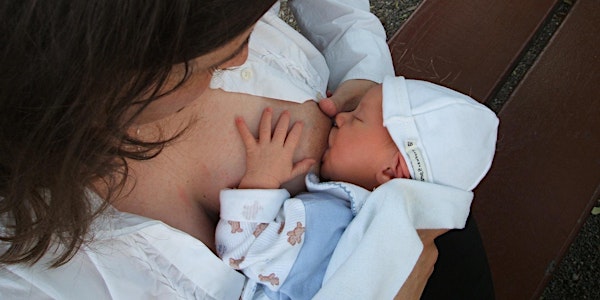 Breastfeeding Education Class - Gold Coast North.
Location
Coomera Springs Early Years Centre, Upper Coomera.
255 Old Coach Road
Upper Coomera
Gold Coast, QLD 4209
Australia
Refund policy
Refunds up to 1 day before event
Description
Our classes are a service offered by volunteers in your local area and are exclusive to Australian Breastfeeding Association members.
The cost of the class is only $20 plus booking fee for members or a total of $90 plus booking fee for non-members. You will need to be a member to book a class so please join before booking at https://www.breastfeeding.asn.au/membership.
Expecting a baby? Have you got questions about breastfeeding? Most babies breastfeed within an hour of being born, so it pays to learn what to do well before your baby is due. Come to a relaxed, information-packed Breastfeeding Education Class for expectant mothers and their partners!
Although breastfeeding is natural, it doesn't always come easily and is a learned art. Our classes aim is to provide expectant parents with the knowledge and confidence to successfully breastfeed.
Classes are designed for expectant parents to prepare for the vital days, weeks and months after your baby's birth.
They are presented by trained Australian Breastfeeding Association counsellors or educators. You can gain up-to-date information and insights into breastfeeding a baby and parenting in the early days.
Frequently asked questions:
At what stage of my pregnancy should I attend a class?
Please consider a class during your second trimester - ie between weeks 13 and 24. This is to allow for the mother's comfort and babies who arrive early. Of course, we are also happy to accommodate those further along than this!
Should my partner come too? Who can come?
Absolutely! They might not be doing the breastfeeding, but can be your major support and it really helps for them to learn everything with you. If your partner is not able to attend, you can bring along a friend or other support person if you wish.
I am having twins! Do you have a special class for me?
Not at this time. You are welcome at our regular classes where your special needs can be addressed one-on-one.
My baby is due in the next few weeks. The class I want says it is fully booked! HELP!
Please book early to avoid disappointment as places are limited and classes fill up quickly. We are generally not able to take extra people and do not hold waiting lists for fully booked classes. However, your local group of the Australian Breastfeeding Association may have upcoming meetings you can attend before your baby is due, or there may be another class nearby.
RTO: 21659