Description
Life is short. Do work that matters to you.
Looking for some inspiration to turn your week around? Thinking of a career change or starting a business? Hear from our passionate entrepreneurs who escaped the corporate world and taken the leap into pursuing work that matters to them!
Whether you have already left your job, are in the process of preparing to take the plunge, or are at the start of planning your escape, take this opportunity to hear from others. Understand what first steps to take, how to avoid common mistakes, the keys to success, and the benefits of branching out from our amazing presenters and panellist.
What will you take away:
Identify the pitfalls in changing careers

What does work for the 21st century look like

How do I uncover opportunities

How do I start a business

What does passion have to do with it
Turn that dream into reality and join other creative, multi-passionate working professionals for a night of inspiration. The drinks are on us.
---
About the presenters:
Luke Campbell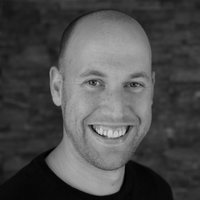 Luke is the Founding Director of The Learning Path, Director with Flexible Training Solutions and an active member of the Australian Army Reserve. He is also a dedicated entrepreneur, educator and thought leader for a career change with a life mission to connect 100,000 people to work that matters to them.

Having created numerous successful business, Luke attributes his success to the concept of the 21st-century career connecting people to their passions and curiosities.
His core belief? "We all deserve to do work that we love".
Tom Brockhurst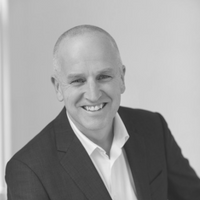 Tom is a leader in career transition, career management and leadership development. As the Principal for Career People, Tom is responsible for the well-being of all their people, ensuring the core purpose comes to life for their customers.
Career People Australia support people when they need it most. Offering a boutique Career Transition service providing flexible, customised programs designed by experienced professionals to meet the needs of you and your employees navigating through organisational change.
Alice Chien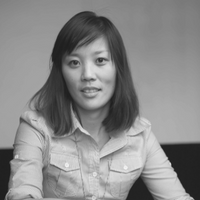 Alice is a career coach who helps big-hearted people find and do work they believe in. She loves talking to people who are ready for a challenge and hungry for change because she knows they're sitting on a mountain of opportunity. Potential for digging deep, growth and action taking. All the good stuff.
In her past lives, Alice worked for over 8 years in the areas of fundraising and marketing with many of the biggest charities in Australia. Through her experiences navigating career choices, she knows that finding work that lights you up can be at times frustrating and confusing. For this reason, she founded her business Intent Mind, so people can power up their next career phase with clarity, a solid process and the right support.
Harry Latham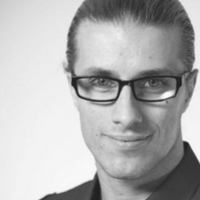 Athan Didaskalou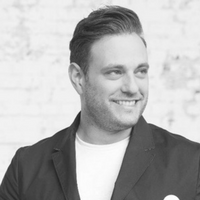 Athan Didaskalou is an entrepreneur, food startup founder and Melbourne hustler. Athan bought into his first business before he even left high school and he has been around the block enough times to have some interesting tales to tell. Athan developed his current business, Three Thousand Thieves, whilst working full time working in digital communications until his side project grew and grew.
Three Thousand Thieves, which curates artisan beans and delivers straight to people's homes, is now Melbourne's biggest coffee subscription service. With over 47K followers on Instagram, you could say that he's grown a cult following! Always juggling multiple projects, Athan and his team are also the coffee partners to MPavillion and their changing roster of local coffee roasters will be featured at Victorian Gardens all summer long.
Peter Kamper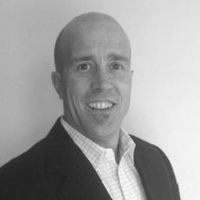 Peter Kamper has had a varied and interesting career full of career pivots over the course of three decades. As the Community Manager at Dimension5, it lends from his varied career in sales, marketing, administration & events. With a list of roles too numerous to mention, he brings insight into 'career pivoting' through experience.
---

Our door prize this evening is kindly donated by OnlineResumeStore.com were one lucky aspiring escape artist will receive three resume templates.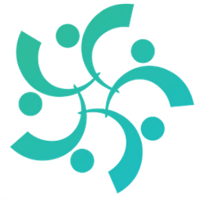 This event wouldn't be possible without the support of our friends at Dimension5. We are proud to announce that D5 are our community partner, their co-working space is a showcase of the power for social startups and entrepreneurship within Melbourne.
Come and experience their amazing space in Melbourne in October with this event.
Dimension5 is a new, creative co-working space that promotes 'positive human collisions', sparks innovation and entrepreneurship across technology, start-ups, business and social enterprises.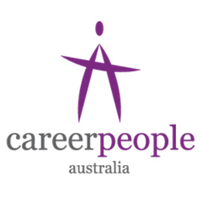 Career People Australia is a Career Transition provider which extends our boutique offering by providing flexible, customised services designed by an experienced team to meet the needs of our clients and their employees through an organisational change.
---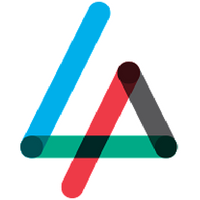 The Learning Path believes that life is too short, and we all should do work that matters to us. It would seem that we are not the only ones. We are building a community, a tribe, a movement of people who believe what we believe. And that doing something different is possible.
We are on a mission to liberate 100,000 people to do work they love. Not just find more fulfilling work but create it too. Be it a small step or a brave leap, we've learned that amazing outcomes and inspiring change is best achieved together. We are connecting more and more like-minded people to become 'escape artist' and inspire the world around them.
Join our Tribe – because thousands of motivated and empowered individuals taking back their working week will change the world.
Come alone, or with friends. Everyone is welcome.
Looking forward to seeing you for an evening of inspiration, exploration and action!
***Spaces are limited (only 40 tickets) to be sure to grab your ticket asap.