About this Event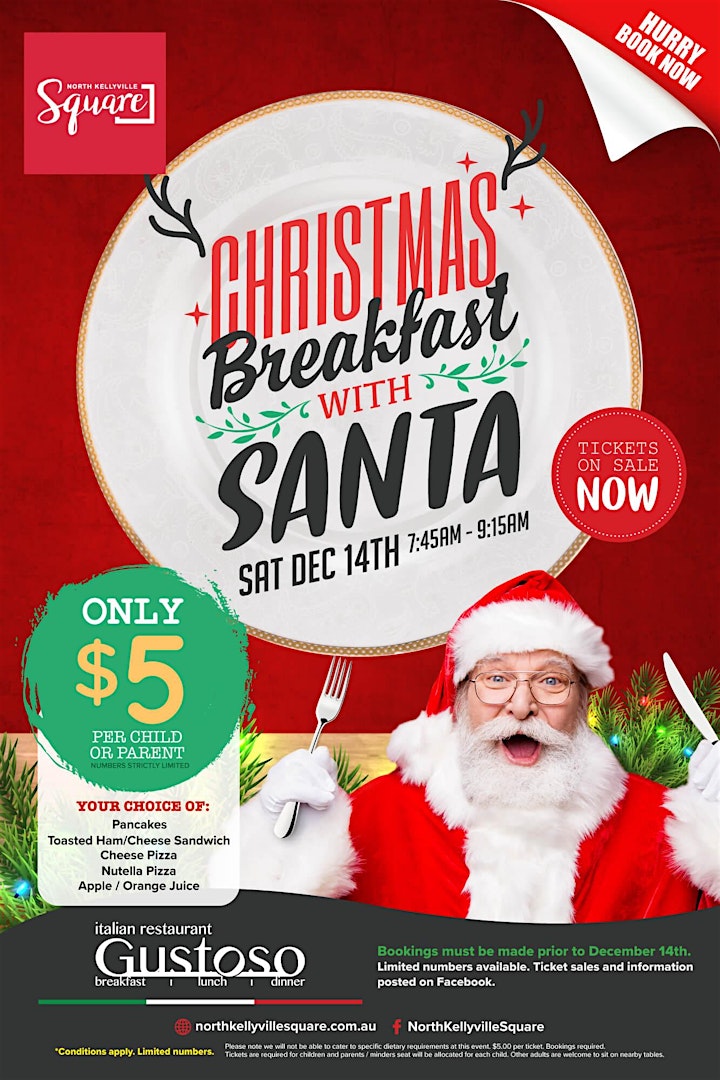 Your choice of:
Pancakes, Toasted Ham/Cheese Sandwich, Cheese Pizza, Nutella Pizza plus Apple / Orange Juice!
Saturday December 14th 7:45am - 9:15am
Please note we will not be able to cater to specific dietary requirements at this event. $5.00 per ticket. Bookings required. Tickets are required for children and parents / minders seat will be allocated for each child. Other adults are welcome to sit on nearby tables.