Description
Success through sustainability – A business breakfast with Dr. Martin Blake and the Carbon Reduction Institute
Sponsored by: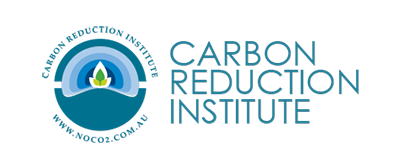 "Turning your business into 'Blue' - inspired by nature"
Breakfast with the Blue Economy
This breakfast will change the way you work for the better, forever. This is a rare opportunity to hear from Dr. Martin Blake, an internationally recognised sustainability expert and Professor of Sustainable Business Development. Dr. Blake will be joined by the Carbon Reduction Institute, who will share a presentation on the principles of the Blue Economy.
A Blue Economy is the new system designed to lift the bar and set bigger challenges for businesses. It is smart, using energy and resources in endless loops to meet the needs of system members elegantly and efficiently – all with no 'waste'. It moves beyond the narrow process focus of old ways of working to look at whole systems and find whole systems solutions.
A blue company follows the traditional five "R" policies toward sustainability, as a continuous process: 


1. Redesign products, processes and services to achieve the zero waste goals.
2. Replace harmful materials and energy sources with safe ones.
3. Reduce the consumption of non-renewable energy and all other inputs.
4. Refine production processes and delivery systems to optimal efficiency
5. Recirculate all by-products and residuals without causing harm to nature or humans
Sound like the revolutionary change you have been waiting for? Join us!
About Dr. Martin Blake
Sustainability Strategist, Professor, Director, Expert in Blue Economy & Integrative Design, Speaker & Mentor
Dr. Martin A. Blake is an internationally recognised sustainability expert and a Professor of Sustainable Business Development, with a working portfolio of board directorships, advisory roles and keynote speaking engagements throughout Asia, Australia, Canada and Europe. He is highly valued for his innovative business strategies that save money and energy, while helping businesses to add value to the triple bottom line of people, profit and planet. Named one of the Top 100 Global Sustainability Leaders in 2011, 2012 and again in 2013, Martin is at the forefront of a generation of change agents who know that profitable business practice is enhanced by a more intelligent use of natural resources to create resilient businesses for the 21st century.
Visit http://martinblake.com for more!
Event Proudly sponsored by Carbon Reduction Institute

Represented by General Manager Matt Dyson, The Carbon Reduction Institute (CRI) is committed to protecting our environment by encouraging businesses to reduce their carbon emissions. Whether you would like your business to become carbon neutral, you are implementing a sustainability policy or are concerned about your organisation's carbon footprint, the Carbon Reduction Institute can assist you.

CRI offers consultancy and carbon neutral certification services including:
Carbon Neutral Business Certification
Carbon Footprint Calculations
Life Cycle Analysis
Carbon Offsetting / Carbon Credits
Visit http://www.noco2.com.au for more!

More about the 'Blue Economy'
The "Blue Economy" innovations, formally released in 2010, are reinventing and remaking communities and economies. Why? Simply because they are a whole lot smarter, sustainable, easier and fun than the old way of doing things. Free thinkers and clever operators are creating new models to generate wealth, restore communities and regenerate ecosystems. Join us to find out how your business can benefit from this innovative new approach.
For further information contact:
Brett - 0438 137 568
Josh - 0409 471 548

Supported By