Breakfast: Systems thinking with Professor Diane Finegood
Description
Why complex is not the same

as

complicated and what this means for how we approach complex problems
Join us for an interactive breakfast on the second day of the PHAA Health Prevention Conference 2019 with visiting international systems thinking expert Professor Diane Finegood.
This interactive session will engage participants in reflecting on the importance of perspective and the challenges they face that are similar to baking a cake, sending a rocket to the moon and raising a child. We will then introduce some frameworks for thinking differently about complex, not just complicated problems.
This will also be an excellent opportunity to ask Professor Finegood follow-up questions to her plenary from day one of the PHAA Smashing the Silos conference.
About Professor Diane Finegood
---
Professor Diane Finegood is one of the world's leading experts in systems thinking, based at Simon Fraser University (SFU) in Vancouver, Canada.
Her research focuses on how to approach complex problems, understand how complex is different from complicated, and share frameworks for thinking differently about complexity.
Diane is currently a Professor and Fellow in the Morris J Wosk Centre for Dialogue. Before her return to SFU in July 2017, Diane served for five years as the President and CEO of the Michael Smith Foundation for Health Research. She also served as inaugural Scientific Director of the Canadian Institutes of Health Research, Institute of Nutrition, Metabolism and Diabetes. Recently she took on the part-time role of Executive Director of the Canadian Health Services and Policy Research Alliance.
Diane is a member of the Prevention Centre's international scientific advisory committee.She has played an important role in guiding the Prevention Centre in trying to address the complex problem of prevention in different ways, such as through partnerships and building trust.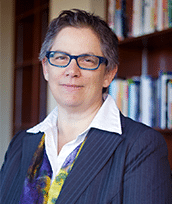 ---