Breakfast Series Melbourne 27th November 2013 (scroll down for event info)
Event Information
Location
Park Hyatt Melbourne
1 Parliament Pl
East Melbourne, VIC 3002
Australia
Description
Speaker:
Speaker: Carolyn Tate
Director, carolyntate.co
Time:
7 for 7.30am to 9.00am. Hot breakfast included. Informal networking 7-7.30am and 9-9.30am
Profiles:
TOPIC: The Art of Connecting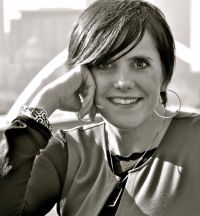 For many, the word networking, conjures up images of boring overly rehearsed elevator pitches, random business card collecting (and distributing), shallow conversations about your business or job (or worse still, the weather and politics) and annoying newsletter spamming the next day. That's why networking needs to be reinvented and it needs to be called Connecting!
Making valuable connections with total strangers, and compartmentalised work colleagues, is a real art and at this event you'll discover just how to do it. Discover the do's and don'ts of networking, how to avoid the nasty question of 'what do you do?' and how to make meaningful connections with others.
Carolyn Tate is a seasoned marketer and a consummate connector with 20+ years experience in both the corporate world and in her own consultancy. She has educated thousands of people at events and workshops and worked directly with hundreds of clients. Carolyn runs training programs and advisory services for clients in the professional and financial services sector and is a founding member and Victorian Community Leader for Conscious Capitalism.
Join us for a fabulous event where you can meet like-minded professional women, enjoy a delicious breakfast and listen to a speaker guaranteed to inspire. Plenty of time for networking and discussing issues with your peers.
We look forward to seeing you - and we know you will enjoy it. Feel free to bring your colleagues but book early. Numbers are strictly limited to ensure a smooth and enjoyable experience for all that allows you to connect with everyone in the room if you want to.
If you would prefer to book using AMEX please download a booking form here and return: http://www.networkcentral.com.au/documents/bookingform.pdf
This event is proudly sponsored by Forming Circles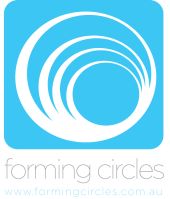 Date and time
Location
Park Hyatt Melbourne
1 Parliament Pl
East Melbourne, VIC 3002
Australia