Location
Adelaide Pavilion
cnr South Terrace & Peacock Road
Veale Gardens
Adelaide, SA 5000
Australia
Jamie McClurg - The Property Development Powerhouse
About this event
Join us for our next inspirational breakfast with guest speaker Jamie McClurg– Chairman of Commercial & General.
Build it and They Will Come – Jamie McClurg, The Property Development Powerhouse
with Jamie McCLurg – Chairman of Commercial & General
Wednesday 10 August 2022 | 7:00AM - 9:00AM
Adelaide Pavilion | Veale Gardens
cnr South Terrace & Peacock Road, Adelaide
OR JOIN ONLINE VIA ZOOM
Jamie Mc Clurg, has spent more than 30 years in the development, construction and real estate industry and is responsible for the Commercial & General group's overall strategic direction and development projects, including 88' O Connell St, the Australian Bragg Centre and the new Calvary Adelaide Hospital.
About our guest Jamie McClurg
Jamie McClurg's Commercial & General had become one of Adelaide property development powerhouses in the early 21st Century.
The new Calvary Adelaide city private hospital, the award-winning WEST housing estate on the former West Lakes football stadium site, the South Australian police headquarters building on Angas Street, Adelaide, an office tower at 50 Flinders Street, Adelaide, and the SAHMRI2 building on North Terrace, Adelaide, are among Commercial & General's notable projects in Adelaide city and beyond.
Raised by Irish immigrant parents, Jamie McClurg grew up in Adelaide's northern suburbs, before obtaining a construction degree at the University of South Australia. His career in property was influenced by his father's real estate business.
McClurg's vision for his own business in 1997 was shaped by previous work on construction projects across Australia. He credits Aboriginal women in Arnhem Land for teaching him the value of communication and the importance of having social benefits from his projects.
McClurg created Commercial & General "from nothing" with former university classmate Anthony Catinari. Its Angas Street, Adelaide, police headquarters project in 1910, during the depths of the global financial crisis, was a significant achievement. The Calvary Adelaide hospital was the largest single construction contract by the private sector to unfold in Adelaide's CBD in the previous 20 years.
The company grew to a workforce of more than 50 at its Adelaide office, with offices in Melbourne and Sydney to tackle a wide spectrum of industrial, office, residential and social infrastructure projects. Commercial & General is also an investment agency.
The company partnered with Australian stock exchange-listed property giant Dexus to create the Healthcare Wholesale Property Fund. With seed assets of about $340m, it had an anticipated potential pipeline of about $445m.
Commercial & General will own as well as build the SAHMRI2 building with its Australian-first centre for photon radiation therapy for cancer. In 2017, McClurg went to the United States to see the benefits of the therapy at Massachusetts General Hospital.
Join us at Breakfast at the Next Level, on Wednesday 10 August 2022. The SOL Results team looks forward to welcoming you.
1079 Life and SOL Results presents BREAKFAST AT THE NEXT LEVEL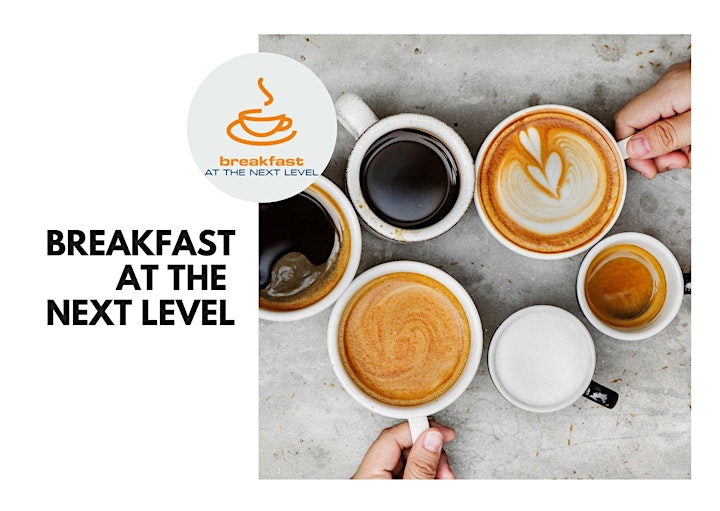 LEARN, GROW, ACHIEVE
Guarantee your place at the breakfast table with some of the most inspirational and successful people around.
---
ABOUT BREAKFAST AT THE NEXT LEVEL
EXPERTS SHARE THEIR SECRETS TO SUCCESS
Starting with a hearty helping of valuable information presented by leaders who are successful in their own right, you'll collect insights that often take years to gain.
ACHIEVE MORE PERSONALLY AND PROFESSIONALLY IN…
BUSINESS
Hear from some truly remarkable entrepreneurs & business people as they share their strategies to build, grow, and leverage organisations of all sizes.
SUCCESS
Discover strategies to help you achieve sustainable, fulfilling life-balance that encompasses professional accomplishment, recreation, contribution and personal growth.
HEALTH
Find new ways to improve your levels of energy and health to boost longevity, self-esteem and vitality. Our guests, young and old, share the things they do to enjoy complete wellness.
WEALTH
Learn how to build and manage wealth through shares, property, superannuation and business. Guest presenters share the strategies, insight and recommendations they follow to invest with success.
Breakfast at the Next Level can help transform your productivity and results in all these areas and more. Plus, you'll feel at home as part of a network of people who share your desire to make the most of their lives in every way.