Description



Just imagine if it wasn't entirely dependent on a corporate overhaul at your workplace or even a new boss. Imagine if that thing didn't require personal reinvention or soul-selling or creating a clone of yourself just to fit it all in …
That would be a very big deal, right? So you'll understand why we're excited for you.
See, we know that it IS!
Sure, you'll need a little direction, some inspiration and support, but girl you have totally got this: it is absolutely within your control.
Of course, if you don't feel you can tick enough boxes to go for that next promotion then it might be hard to believe. Maybe you don't think you're up to it, or maybe you're not even sure what kind of job will give you that illusive career bliss that others seem to float on.





Would you be less cranky at work and at home?
Would you take more holidays?
Would you invest more time into your health and wellness?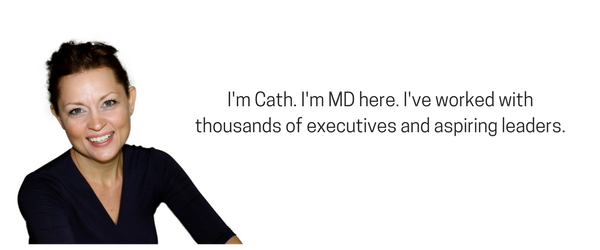 Sure, some want to rapidly collect new skills and thrust their hand in the air, full of confidence for the next opportuniyt. Most though are like you: they want their great work to count for something. They assume that it will be noticed. They want their skills and commitment and track record to be acknowledged, to be rewarded wtih wake-up-smiling and bounce-out-of-bed type opportunities. They want it to pay off.
But that takes effort and you're not completely sure it's what you really want or if you'd actually land the promotion anyway, so why bother?
Let me tell you, you should bother!
I understand your hesitation though – it's why I created Brave Leadership as a Small Group Coaching program. I want you to have access to the how-to in real time and after business hours.
I want you to meet the tribe in your corner and to know that they have nothing to gain or lose by your success, that they and I support you 100% in being the best version of you. I want you to have access to an Executive Coach who gets it, who gets you, who can help you apply it. A really, seriously awesome Exec Coach with a brilliant track record.
I created the program because I found that most often, women have WAY more leadership skills than they realise. In looking at the skills that you need to lead bravely, what you want most is the reassurance that actually you already do tick the boxes for where you want to be. The gap between 'here' and 'there' is not nearly as large as you imagine it to be.
But please don't get the wrong idea. Brave Leadership is NOT a ra-ra, "Just feel your power, you can do it!" type of deal. I won't be asking you to gloss over your fears or your insecurities.
Your fears are real and they have lessons for you.
I've worked with thousands of women – one-to-one, in small groups or from a large stage. I have seen what happens when we try to suppress our anxieties and push through fear. Women do not find lasting success or happiness that way.
I'm going to be asking you to get real about what you most want. Not the path you've been on simply because you are; not the path your parents chose for you however long ago. We're going to get real about what drives you, what motivates you, what you run from. Only then can we start to unpack where you're headed and what you'll need to get there.
Brave Leadership is unique to the individual personality and it adapts to the workplace you're in. We're all about arming you with the fundamental leadership skills you need, so that it's much easier to find your voice and own your unique, most successful style of operating.
THAT is the killer combination that's going to get you to the career bliss you've been missing.
But you can barely find time to brush your teeth each day, let alone fit in the long list of hoops I'm going to make you jump through, right?
Nope, no hoops. Just clarity and adjusting your focus. The men I work with (big generalization approaching) they go to work for themselves and for the boss. The women I work with, for the most part, go to work for the boss. The career focus doesn't happen till after hours. Most often, it's 10pm Friday night – Pyjama Planning, with or without wine in hand & most often it starts by scouring Seek for an exit strategy.
You don't need an exit strategy, you need to leverage what you've already got -to build on that, to be rewarded for that.
When we work together in the Brave Leadership Program, it's a small group. With the help of video tutorials and live coach calls, you'll be getting clear on what you want, mapping out the landscape you're working in so that you can align your efforts in a way that works for you as well as works for the boss and the business.


Brave Leadership helps real women to identify what they want from life, then to harness their work to help them get it. I've based the program on the most regular client issues, with real time Executive Coach support for the curly ones (we've all had those, right?). You'll have live weekly access to Stacey Ahsley, the Exec Coach I had a coproate crush on for years before being lucky enough to work with her- as well as the tribe of women who are on this journey with you.
This is Stacey and I recently, talking mid-conference about the upcoming Brave Leadership Program. Not the best photo of EITHER of us, but we're not into hiding realities :)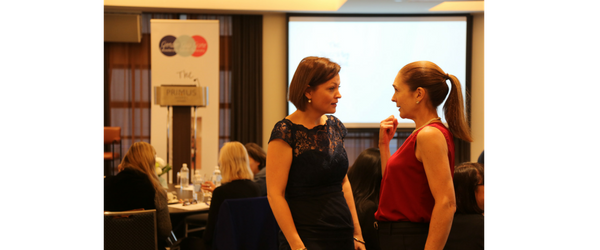 Brave Leadership is not a race to the top, its sure not about beating others to the prize. Brave Leadership is leveraging your brilliance and stretching your leadership muscles, so you can confidently and expertly seize the career path that will bring you the most possible joy, with impacts across all of your life.
Now the thing is, this IS a small group Coach Program. Numbers are limited to only 30, so the program will sell out fast.
Here's how it works. On the Monday of each week you will receive a Leadership Development video tutorial with stretch goals on the focus topic. On the Thursday you'll hook in to the live interactive group coach webinar where you can ask questions, talk about what you've applied that week and what you've learned or what you've struggled with. All through the program and beyond, you ARE the Tribe: part of the Brave Leadership community on Facebook, where you can shoot through any questions or wins and have the group and Stacey and myself celebrate and support you.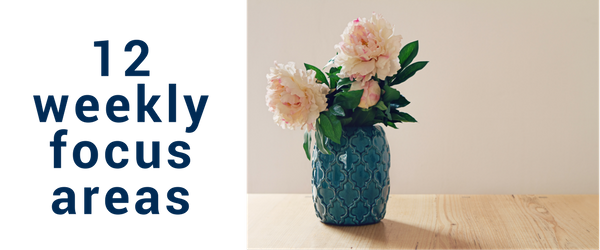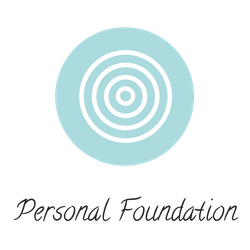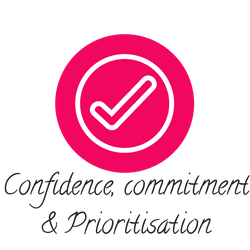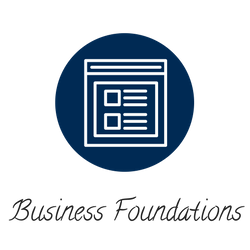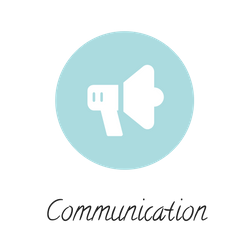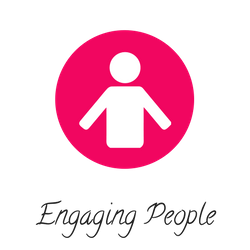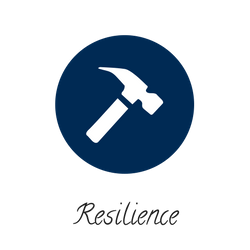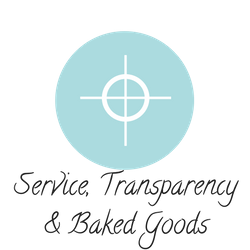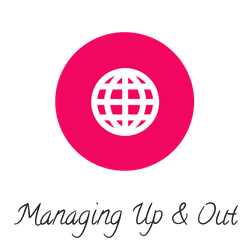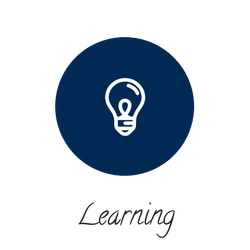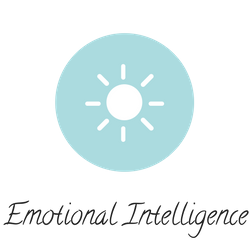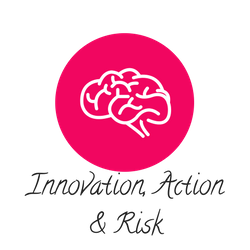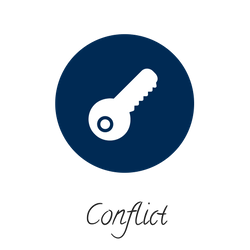 Can You Join Us?
Our next round for the Brave Leadership Program kicks off on the 25th of July, 2017. Those who get in early will access Extreme Early Bird pricing, as well as a copy of the truly beautiful leadership journal, Make Your Mark by Kasia Gospos at Leaders In Heels.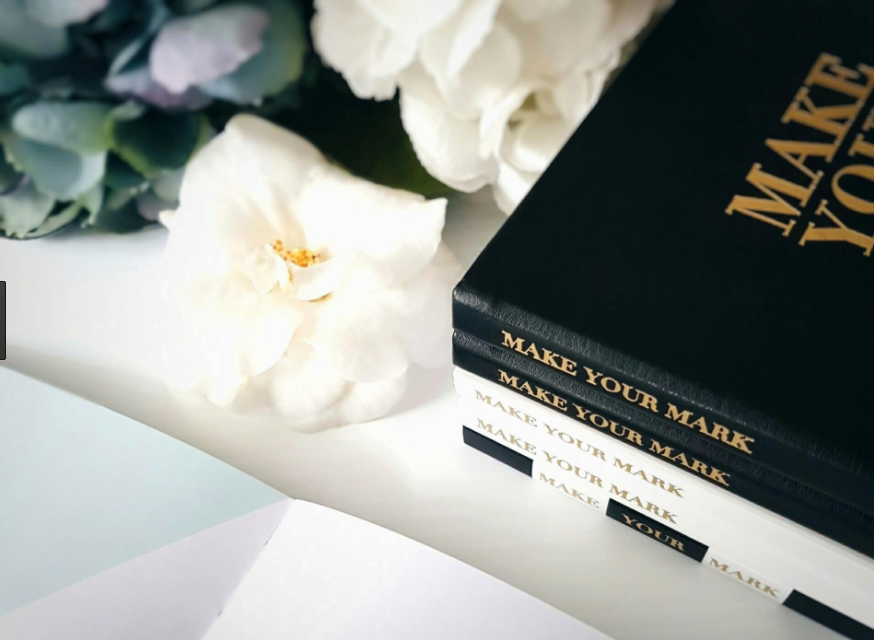 Why Make Your Mark? Because I LOVE this little black book for all its collective wisdom, inspiration and space for motivated scribblings … and I know it will make a brilliant start to your Brave Leadership journey.
They're $39.95 each. I've ordered a box of them from Kasia directly and will personally send you a copy- at no cost to you, when you sign up for the early bird access and secure your spot in the program.
To tap into this exclusive gift and to kick off your Brave Leadership journey, click the button below and secure your spot in this small, possibly nervous but highly motivated group of women who are courageously confronting their styles and skill sets to forge more assured, more rewarding careers.
Can't wait to share your journey, to a more assured, more courageous you.
---
Oh but don't think too long about joining us. Being a small-group Coach Program, places are limited to just 30.
We have several hundred senior business leaders who have expressed an interest for their teams, so this program is likely to sell out quickly.
Opportunities for flexible programs with this calibre of coaches are rare- and programs with this level of tailored leadership coaching at this price are unheard of! Coach programs alone can retail for 6 times this cost. You're getting a program that's
* Rich in leadership skills training designed for you to apply and experience during the program
* Developed by Development Consultants with over 15 years experience in some of Australia's best known brands
* Supported by Executive Coaches, including Stacey Ashley, most extraordinary coach and change agent.
* Designed with women in mind. The content, the flexibility, the community. We know you're busy! We work with that so that you can too.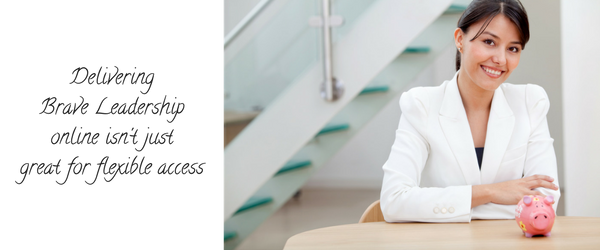 It also allows us to keep the costs low. Face to face, this program would retail for $9,500. So at full retail – $1490 (plus GST), you're getting fantastic value. But there are three reasons to secure your spot immediately:
1. Make Your Mark ($39.95, yours as a gift from us)
2. Only 30 places available
3. Early Bird saving of $200, to just $1290 + GST
July seems a while off yet, but it will be here before we know it, right? Book in today, we'll secure your spot and I will personally post your Make Your Mark.
I look forward to welcoming you to the tribe. Can't wait to share this journey with you.