Description
Brain & Biome
The two hottest topics in medicine and science are coming together for one special evening!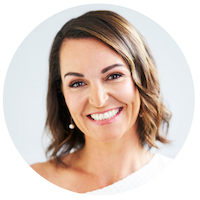 Dr Joanna McMillan, as seen on ABC's 'Catalyst' returns to the stage as your MC to host 'Brain & Biome'; a special evening event featuring leading experts in Nutritional Pyschiatry, Microbiology, Clinical Psychology, Endocrinology, Rheumatology, and Faecal Microbiota Transplantation.
Treat yourself to a night of inspiring lightning TED-style talks, panel discussion and Q&A with the audience.

Meet the speakers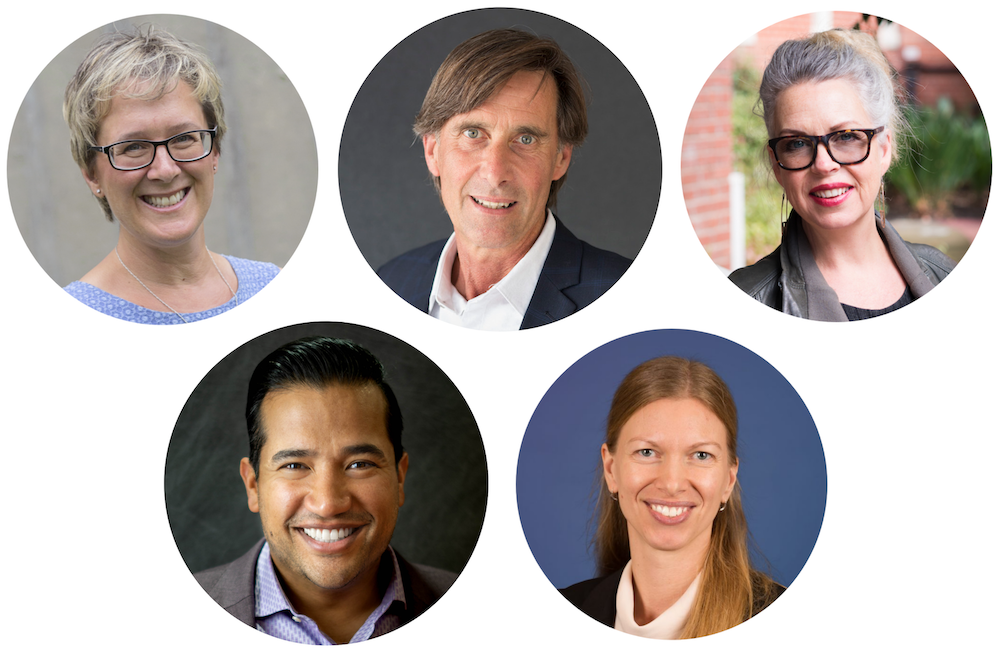 Prof Julia Rucklidge | Prof Julia Rucklidge and her lab have been running clinical trials investigating the role of broad-spectrum micronutrients in the expression and treatment of mental illness, specifically ADHD, mood disorders, addictions, anxiety and stress. She has over 100 peer reviewed publications and has given invited talks all over the world on her work on nutrition and mental health.

Prof Wayne Cutfield | Dr Wayne Cutfield is Professor in Paediatric Endocrinology at the Liggins Institute, University of Auckland and practising paediatric endocrinologist at Starship Children's Hospital. He is currently Director of A Better Start, a government National Science Challenge.
Prof Felice Jacka | Professor Felice Jacka is an NHMRC Career Development Fellow at Deakin University where she is director of the new Food & Mood Centre. Felice's current work focuses closely on the links between diet, gut health and mental and brain health.
Kiran Krishnan | Kiran Krishnan is a Research Microbiologist and has been involved in the dietary supplement and nutrition market for the past 18 years. Kiran established a Clinical Research Organization where he designed and conducted dozens of human clinical trials in human nutrition, is a co-founder and partner in Nu Science Trading, LLC., and a co-founder and Chief Scientific Officer at Microbiome Labs.
Dr Alena Pribyl | Dr Alena Pribyl is a senior scientist at Microba, a microbial genomics company that provides metagenomic gut microbiome profiles to general consumers and researchers. She has worked on a project to develop the science content for a novel platform that could be used to present metagenomic gut microbiome profiles.

Brain & Biome: Providing new insight and opportunities
It is an inconvenient reality that 'obesity' is still on the rise, driven by overconsumption and under activity, environmental, societal and other factors. Likewise for type 2 diabetes, cardiovascular disease and dementia.
Ironically, while genetic predisposition is usually considered to be less predictive of disease than 'lifestyle', the factors that create ill health also influence gene expression, affecting not only disease progression and prognosis, but the health of future generations.
The solution lies in modifying those factors, ideally at the level of society and environment, and through 'real world' interventions and programs that operate effectively, in public health, clinical practice and in the social context of everyday life.
Advances in nutritional genomics, health tech and personalised medicine have provided a unique opportunity to do just that. Similarly, the latest microbiome science and neuroscience continues to provide new insight and opportunities to treat, modify and prevent physiological and psychological decline and dysfunction.
Secure Your Place
Brain & Biome is a special public event forming part of the Lifestyle Medicine 2019 conference.
If you are registering for the Brain & Biome event only, please complete your registration through Eventbrite.
If you would like to register for the Brain & Biome event as part of your Lifestyle Medicine 2019 conference registration, please click here.
Complimentary drinks and finger food will be provided on arrival from 5:30pm. However, attendees are advised to have dinner beforehand as a full meal will not be served.
Organiser of Brain & Biome
The Australasian Society of Lifestyle Medicine (ASLM) is a multidisciplinary society working towards improved prevention, management, and treatment of chronic, complex and lifestyle-related conditions. 'Lifestyle-related' includes environmental, societal, behavioural and other factors.
ASLM members include GPs and medical specialists, allied health practitioners, public health professionals, educators, and researchers. We advocate for an interdisciplinary, multi-system approach to the chronic and lifestyle-related disease problem. We work to achieve this through the provision of professional development pathways for members in Lifestyle Medicine and coordination of Lifestyle Medicine inititiaves in health. For more information, please visit www.lifestylemedicine.org.au.