Description
Brain & Biome
The two hottest topics in medicine and science are coming together for one special evening!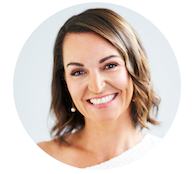 Dr Joanna McMillan, as seen on ABC's 'Catalyst', is your host for 'Brain & Biome'; a special evening event featuring leading experts in neuroscience, psychoneuroendocrinology, nutrigenomics, positive psychology and microbiology.

With drinks on arrival, treat yourself to a night of inspiring lightning TED-style talks, panel discussion and Q&A with the audience.
Attendees are advised to have dinner beforehand because a meal will not be served.
Meet the Speakers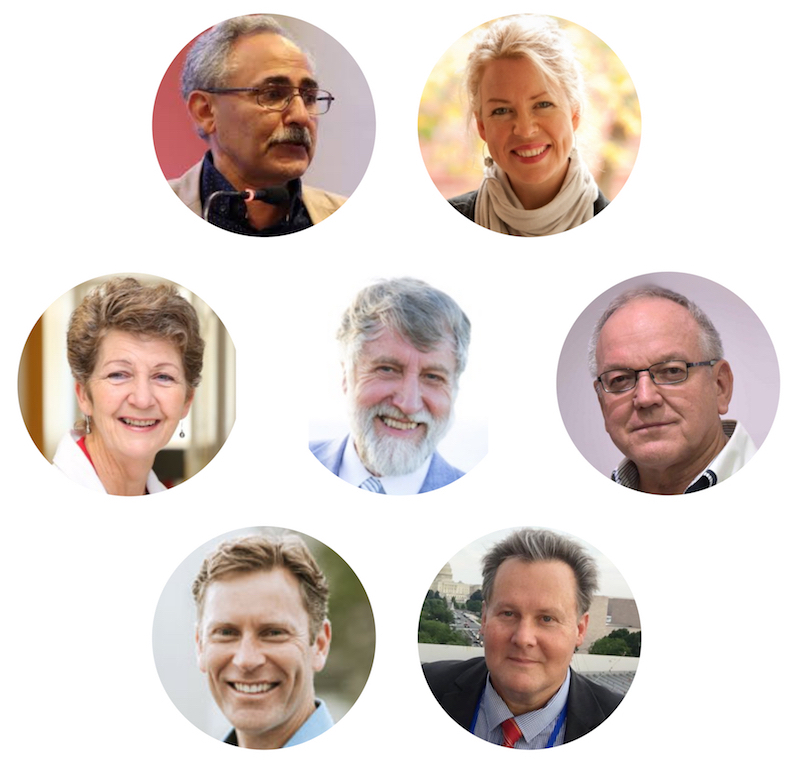 Prof Michael Fenech | Michael Fenech is recognised internationally for his research in nutritional genomics and genetic toxicology and for developing the cytokinesis-block micronucleus (CBMN) assay which is a standard method used internationally to measure DNA damage in human cells.
Prof Felice Jacka | Professor Felice Jacka is an NHMRC Career Development Fellow at Deakin University where she is director of the new Food & Mood Centre. Felice's current work focuses closely on the links between diet, gut health and mental and brain health.
Prof Margaret Morris | Professor Margaret Morris is chair and Head of Pharmacology, School of Medical Sciences, University of NSW. She uses neuropharmacological approaches to explore underlying brain mechanisms in epilepsy, obesity, diabetes, and the link between obesity and high blood pressure.
Emeritus Prof John Tagg | John Tagg is a career Microbiologist who received infectious disease training at both Melbourne and Monash Universities, followed by post-doctoral studies at the University of Minnesota. He is the discoverer and developer of streptococcal BLIS – natural anti-competitor molecules used by various streptococcal bacteria to suppress the growth of competitor bacteria.
Prof Thomas Borody | Dr Borody's clinical interests focus on the development of novel treatments including those involving the human gut microbiome using Faecal Microbiota Transplantation (FMT) to treat Clostridium difficile infection (CDI), colitis, irritable bowel syndrome as well as neurologic and autoimmune disorders. To date, Dr Borody's Clinic has been has completed close to 14,000 FMT treatments.
Dr Darren Morton | Dr Morton is an internationally recognised Lifestyle Medicine Educator. Most recently, he created The Lift Project which incorporates evidence-based strategies from Lifestyle Medicine and Positive Psychology for improving emotional health and wellbeing.
Prof Zoltan Sarnyai | Dr. Sarnyai is Professor and Head of the Laboratory of Psychiatric Neuroscience at James Cook University, Townsville, Australia. He currently conducts research on major psychiatric disorders, and studies the contribution of systemic factor such as stress, metabolic changes, gut microbiota and immune activation to brain health.
Please note speakers may be subject to change.
Brain & Biome: Providing new insight and opportunities
Ten years since obesity became a National Health Priority Area, it is an inconvenient truth that 'obesity' is still on the rise, driven by overconsumption and under activity, environmental, societal and other factors. Likewise for type 2 diabetes, cardiovascular disease and dementia.
Ironically, while genetic predisposition is usually considered to be less predictive of disease than 'lifestyle', the factors that create ill health also influence gene expression, affecting not only disease progression and prognosis, but the health of future generations.
The solution lies in modifying those factors, ideally at the level of society and environment, and through 'real world' interventions and programs that operate effectively, in public health, clinical practice and in the social context of everyday life.
Advances in nutritional genomics, health tech and personalised medicine have provided a unique opportunity to do just that. Similarly, the latest microbiome science and neuroscience continues to provide new insight and opportunities to treat, modify and prevent physiological and psychological decline and dysfunction.
Secure Your Place
Brain & Biome is a special public event forming part of the Lifestyle Medicine 2018 conference.
If you are registering for the Brain & Biome event only, please complete your registration through Eventbrite.
If you would like to register for the Brain & Biome event as part of your Lifestyle Medicine 2018 conference registration, please click here.