About this Event
The Boyup Brook Country Music Festival is recognized as one of the Top Four country music festivals in Australia.
Our 35th Festival will take place from Thursday 13th to Sunday 16th February 2020 and encompass more than 25 hours of diverse musical acts on the main stage, not to mention the street carnival full of local and emerging musicians.
Intimate concerts throughout the preceding days are held in rustic venues, showcasing great country music and introducing the local scene.
The Festival incorporates live performances, a street carnival with buskers and entertainment, a ute and truck muster, variety show, and bush poets breakfast.
FAQ's:
Is there ID required for the event? Yes - The event is a licensed venue and all 18+ patrons are required to have valid photo ID (a current Australian drivers licence, current passport or proof of age card)
How do I get my bootscootin' body in and out of the event? Entry is via the Main gate ONLY due to manning and security. This gate is on Jackson St. Most of the camping sites are within easy walking distance to the venue (Music Park). If however you need to drive there is ample parking close to the venue.
Should I bring a hard copy ticket? You don't necessarily need a hard copy of your ticket, but we do need you to bring a copy of your ticket in soft or hard format so that it can be scanned and exchanged for an arm band.
Should I bring the little ankle biters? ABSOLUTELY YES! We love having families here; they make the atmosphere even more cheerful every year. As this is a licensed venue, we do ask that all minors be accompanied by an adult and supervised.
Will there be food and drinks at the Festival? A wide variety of food and drinks are available in the town and at the Music Park. Most food vendor offer delicious, healthy choice options.
Can my four-legged friend come with me? NO ANIMALS in the Music Park and NO dogs on utes. Call 9765 1657 for pet friendly camping, although this is very limited. Please remember to clean up after your pet.
Can I throw a swag down and camp? A variety of community campground are available for festival goers. Toilets and showers are available at each site. Add-On bookings can be made when you purchase your festival tickets. Camping is per site/per night.
Refund Policy: Tickets are not refundable except under special circumstances.
Terms & Conditions
Patrons under the age of 18 must be accompanied by a parent or legal guardian.
Alcohol, animals, glass, illegal substances, large umbrellas or anything that could be used as a weapon are not permitted in the venue.
Persons attending the festival do so at their own risk.
There is a TOTAL fire ban - no fires of any kind - flares, fireworks are not permitted.
Excessive drinkers, illegal drug users or patrons displaying antisocial behaviour will be evicted from the event.
Wristbands are not transferable and must be worn at all times. Wristbands will not be replaced if lost.
Activities such as moshing, crowd surfing, climbing and stage diving are dangerous and may lead to eviction from the festival. The festival organiser accepts no liability for any injuries or damages caused by these activities.
Any person bearing or wearing motorcycle gang colours, patches or insignia's are not permitted entry to the festival.
No professional cameras, video cameras or tape recorders allowed (small digital cameras are allowed).
No warranty is given nor representation made regarding the view of the stage.
Bar staff will follow responsible service of alcohol practices. Please don't drink and drive.
Keep the festival site clean and put your rubbish in the recycling or rubbish bins.
The right is reserved to vary, add to, withdraw or substitute artists where necessary - no refunds available in the event of a change to the artist line-up.
We play rain or shine.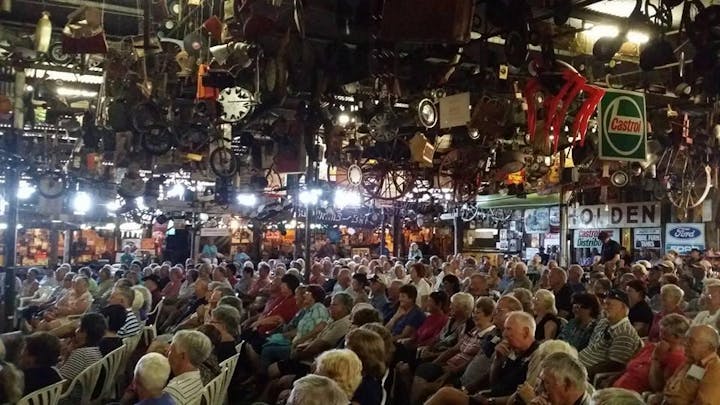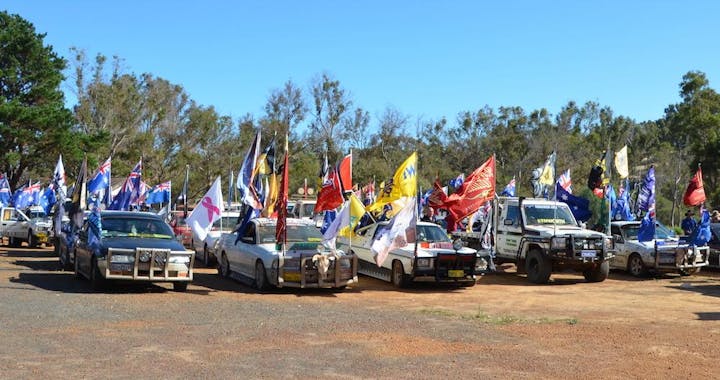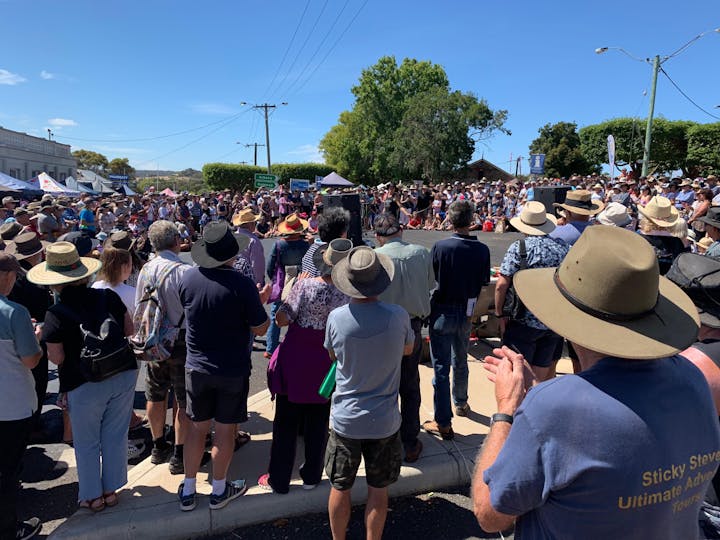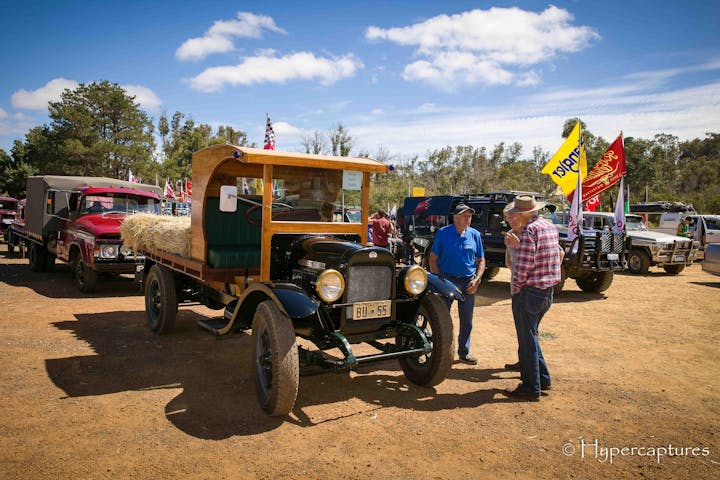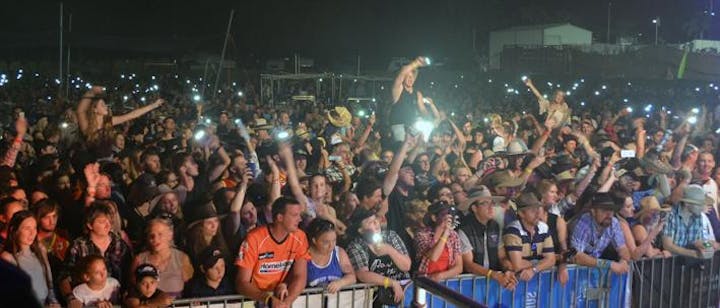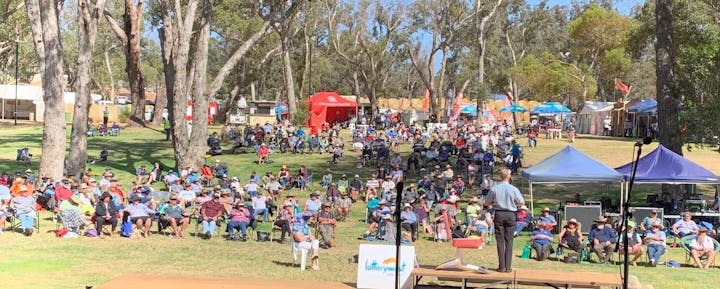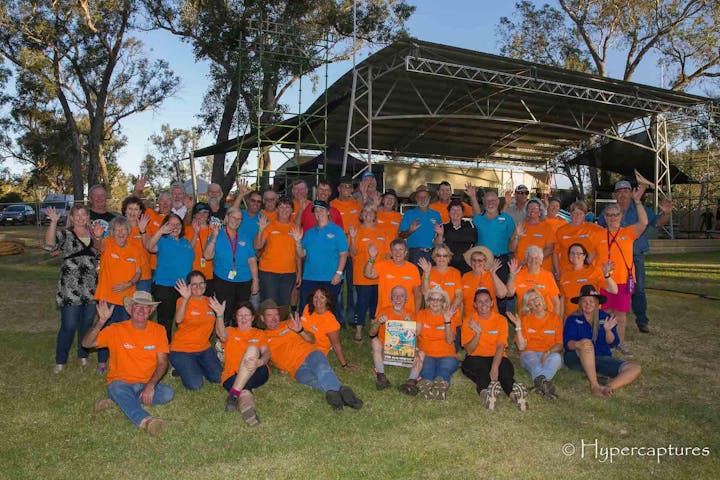 Performers
Date and Time
Location