Join Bower Media Group's Online Designer Series Webinar as we chat with celebrity designer and Australia's best Hamptons style expert.
About this Event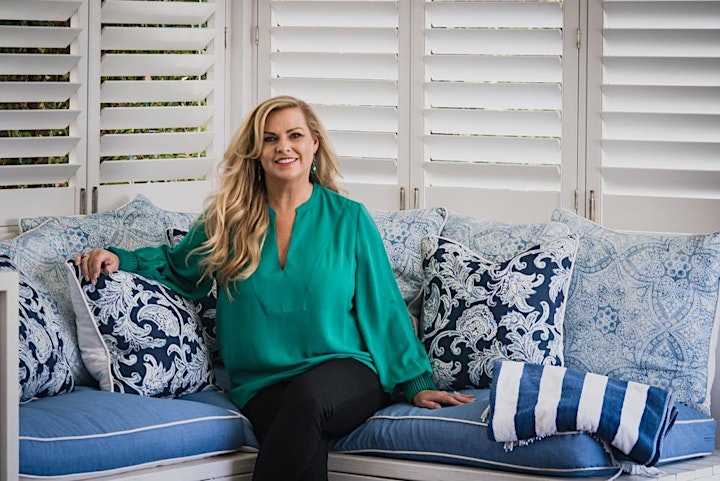 Natalee Bowen is a West Australian interior designer, best known for her timeless designs, that couples the classic style of the Hamptons, with lush tropical aesthetics. With over 20 years in the design industry, Natalee's business, Indah Island, has been commissioned in Australia and internationally. She has been featured in magazines globally, across social media, newspapers and television programs (including Ready Set Reno and Open Homes Australia) and has an Instagram following of over 170K.
9Life's Ready Set Reno is hosted by ex-The Block contestants Michael and Carlene Duffy, who travel around Australia showcasing various renovation projects of all sizes and styles.
Natalee Bowen's Indah Island Hamptons farmhouse will be shown in episode six, which will air on Saturday 23 May. The episode will take viewers through the magnificent countryside home, located in the West Australian town of Toodyay, around 90 kilometres north-east of Perth.
Don't miss this exclusive opportunity to hear from Natalee herself, as she discusses her source of inspiration, top tips for design, how to differentiate designs with technology, life as an interior designer and what it's like to work on TV. You will be provided with an exclusive Zoom invite URL the day before the live webinar.
Topics covered in Webinar
• Introduction to Hampton Style and Natalee Bowen
• Natalee's source of inspiration
• Materials and colour choices in her designs
• How to differentiate designs with technology impacts modern homes
• Top tips for designing Hampton Style Architecture and Interior
• Life as an interior designer
• What it's like to work on TV
Webinar is proudly Supported by QUANTIFY TECHNOLOGY