Bountiful Beautiful Bees - Creating bee friendly gardens workshop
About this Event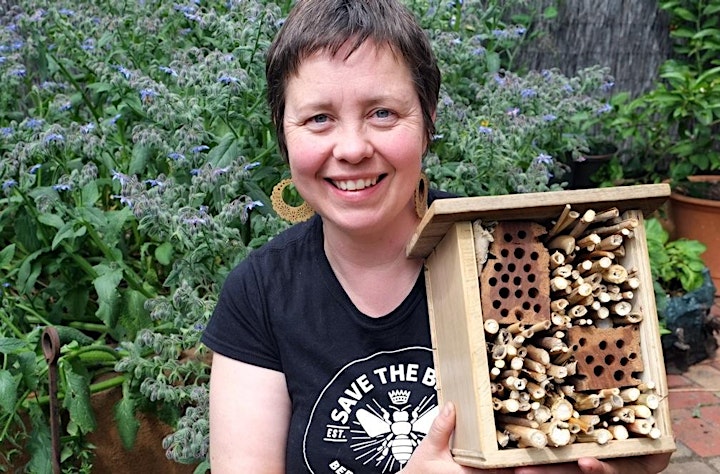 This online Zoom session focuses on creating a native bee friendly garden. It is the second workshop, following on from the introduction to Australia's bounty of native bees workshop held on Sat 4 July.
Katrina Forstner from Buzz and Dig will share lots of fascinating information about our beautiful native bees and how we can help them, including:
Landscaping for bees
Top bee friendly plants
How to save seed
2 min Salvia/Rosemary propagation
Native bees and native plants.
Bee Hotels
Where to find further resources
Questions and answers
This event will be hosted by Hume City Council, as part of the Live Green series of sustainability workshops. Hume is also starting a new Gardens for Wildlife program, where we will be supporting people to create gardens that help native wildlife to thrive. Even if you just have a little patch, or a pot or two, to attract native bees that will be wonderful!
Banner photo credit - Jenny Overton
Contact:
Melissa Doherty, Urban Biodiversity Officer
melissado@hume.vic.gov.au
0409 702 086
9205 2466