Event Information
Refund Policy
Contact the organiser to request a refund.
Eventbrite's fee is nonrefundable.
About this Event
Hey there, are you a Heart Centred Business owner who would like a simple, powerful tool to guide your clients through who are facing challenges within their relationships and with the boundaries they have within them?
Do you feel fearful that if you show up as yourself in relationships, you would be left alone?
Are you a Therapist or Creative and would like a heart crafted powerful tool to support your clients who have lost themselves in the relationships they hold?
Are you anxious and unsettled in social situations because the relationships that others have, you feel jealousy around and fixate on how you can make that reality for yourself, so you spend your time trying to make yourself be seen a certain way?
Do you feel so stuck on a particular aspect of an important relationship, and have thoughts that 'if the other person changed that one thing it would make your life so much better'?
You are feeling exhausted, because for as long as you can remember you have been meeting everyone else's needs.
There is NEVER enough time for you, no matter how much you try and get all of the things you need to get done, you are never left with time, just for you, and this leaves you feeling frustrated and even resentful!
You feel it's too late and too hard to change, and even if you did you would be left alone, and you feel defeated.
>>
I Just want you to know its not all your fault because you have social media highlight reels that leave you comparing your relationships to and it leaves you feeling trapped, stuck and broken.
You've been told that if you place boundaries within relationships, it will cost you.
You have been raised to be polite and keep the peace.
You have been led to believe, that it will take so long for you to make changes on how you show up, and you simply don't have the energy to do it anyway.
You've been told by well wishing family members that its best to maintain the Status Quo.
>>
I want to come and take your hand and help you own your identity and master your relationships.
You will leave with the confidence of who you are in relationships and where you are crystal clear on what you expect from the 7 relationship layers.
You will feel a lightness, like you've lost 5 kilos, because you have a deep understanding of yourself and what it feels like to stand outside of who you are and what you will and will not accept from your relationships.
A sense that your identity is not based on how others are doing in their relationships.
You will feel whole again, with energy to go on and create the life you most.
You feel a deep sense of personal power, because you simply have a deeper awareness of your relationship needs.
Your Step By Step Guide to creating Crystal Clarity on who you are in relationships, the expectations you have on each of the 7 different relationship layers to bring you a deep sense of self identity and relationship mastery.
In this 2 day course we will:
+ Work with, and explore the Drama cycle and identify where you are at, and how this impacts your self identity and how you show up in relationships.
+ Identify your unique view of the world, based on Chinese Philosophy and your unique reaction to life and discover the things that will most support you to show up the way you most desire to for yourself and the relationships that you want to nurture.
+ Explore the 7 Relationship layers, through the Sacred Heart Cardea Method, and identify what you expect from each of them, bringing clarity to each of your relationship expectations.
+ Create your unique self Nurture Plan
+ The step by step guide to somatic feelings of our boundaries being crossed
+ Self Identity and Relationship Mastery Visualisation to lay down the foundations of our new insights, for you or for you to take your clients through.
+ The Complete Sacred Heart Cardea Method Process for you to implement into your heart centred business. or for you to personally have the experience yourself.
>>>>>>>>>>>>>>>>>>>>>>>>>>>>>>>>>>>>>>>>>>>>>>>>>>>>>>>>>
The 5 Pillars: Of Self Identity and Relationship Mastery - A Practical Guide for Therapists and Creatives working in heart centred business.
This is great for working on-line
We work with the 'Sacred Hearts Cardea Method' to guide our clients through when there is relationship or self identity (within relationships) disharmony.
'No Problem can be solved from the same level of consciousness that created it' - Albert Einstein.
From the time we were born, we're wired to connect with others. But sometimes these connections can bring feelings of isolation, of confusion and comparison.
In my clinical and personal experience, it is often relationships and low self esteem that cause the greatest disharmony, wether it be the relationship with themselves or their loved ones.
Come and learn a powerful process that will bring you into harmony with all of the relationships in your life, and begin living with a sense of deep personal power and self identity within the relationships you hold.
What's included?
6 CPE Points for this course
PDF of the Sacred Hearts Cardea Method
2 full days of content and practice via Zoom, so you can attend from anywhere in the world.
Cardea - The Goddess of the Hinge - ' Her power is to open what is shut; to shut what is open' - we work with the energy of this divine Goddess to implement this sacred work in our own lives and the lives of our clients.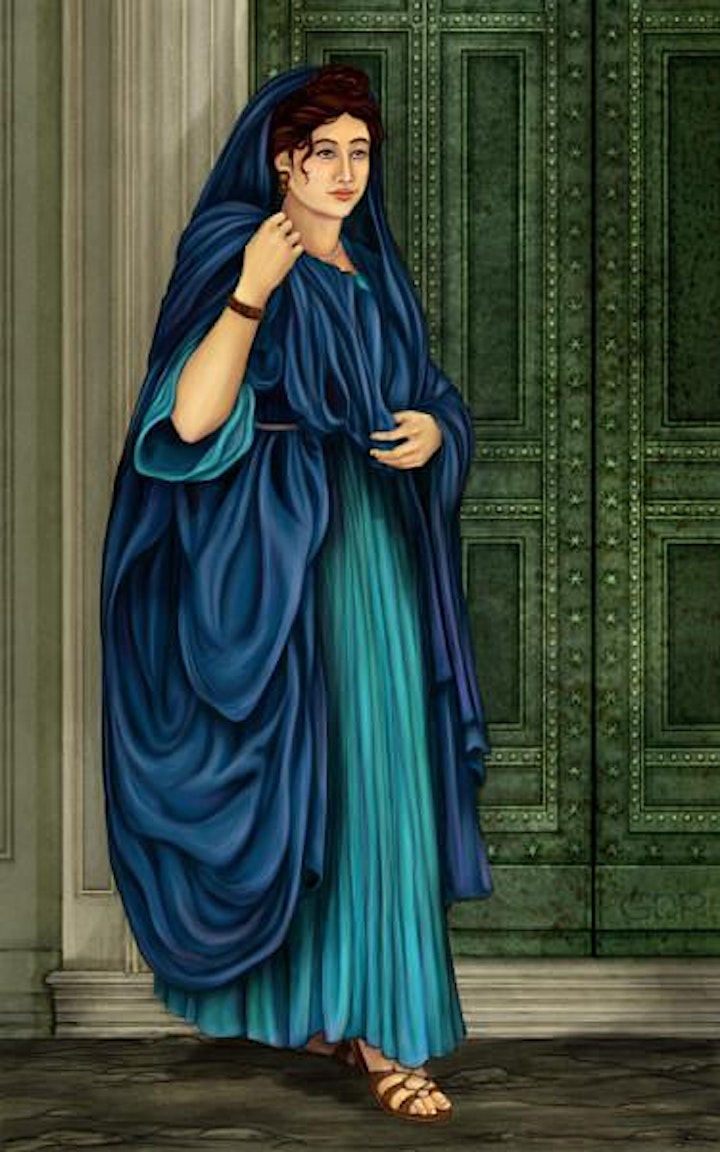 Date and Time
Location
Refund Policy
Contact the organiser to request a refund.
Eventbrite's fee is nonrefundable.