About this Event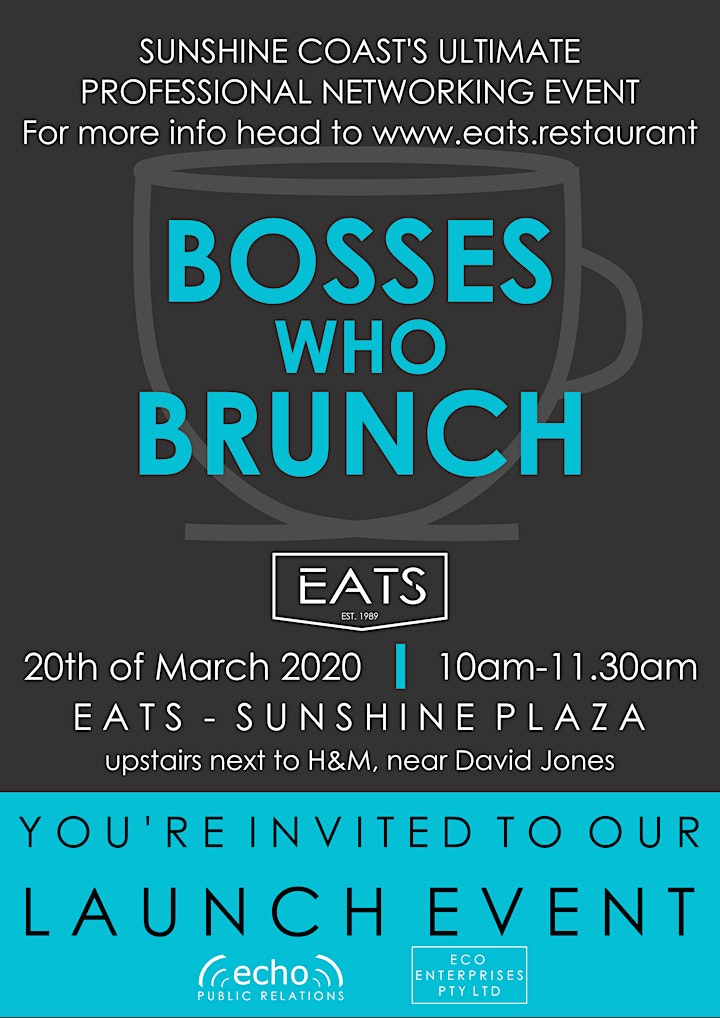 Tired of the small game networking on the coast? Us too. Be where the big fish are. The cream of the crop are a part of the launch of BOSSES WHO BRUNCH.
Guest speakers include
Tracey Mathers - Mathers Shoes - former owner of Mathers shoe store empire and now big business mentor and coach
Damien Stone, Water3 - co-founder of global vending machine company combatting single use plastics, serial entrepreneur and
Roz White - Local business hero who owns 5 IGAs on the Sunshine Coast and President of Sunshine Coast Women in Business
more guest speakers to be announced...
Come along and meet other business owners and professionals on the Sunshine Coast - rub shoulders with the best of the best over coffee and brunch.
You'll have a chance to meet each and every person through our event program and learn about the "what" AND "why" behind everyone's business.
This ticket includes annual membership which offers exclusive discounts and business promotion opportunity. This is the first around of memberships and will be offering a brunch of your choice and a coffee at EATS SUNSHINE PLAZA...
For sponsorship opportunities email hello@thewild.com.au