BOSS Emerging Leaders Presents; Business through the lens of complexity **S...
Description
THIS EVENT HAS SOLD OUT!


BUSINESS THROUGH THE LENS OF COMPLEXITY
Join our host, The Sydney Morning Herald's renowned Kate McClymont and our compelling TED speaker panellists Rachel Botsman, Daniel Flynn and Patrick Hollingworth as they discuss "Business through the lens of Complexity" at the final BOSS Emerging Leaders event of the year.
This event is held for executives and emerging leaders who are looking for inspiration, strategies, and insights on how to effectively excel in senior management and/or create a sustainable business in a world defined by complexity.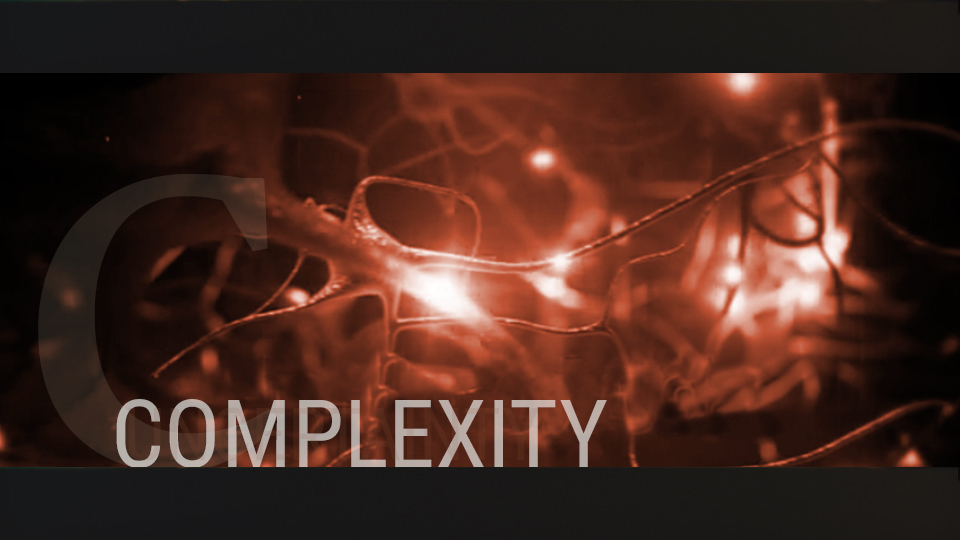 Following our first sold out event in May, the University of Sydney Business School and The Australian Financial Review's BOSS Magazine are going out with a bang for the final BOSS Emerging Leaders event of 2017 with our internationally celebrated keynote speakers and panellists Rachel Botsman, Patrick Hollingworth and Daniel Flynn - with this captivating line-up, you will want to secure your seat quickly!
For those of you that missed our first event; we ignited a conversation around adaptation and leadership strategies relevant to the world's current state of volatility, uncertainty, complexity, and ambiguity. The University of Sydney Business School's very own, Professor Kai Riemer turned this positioning on its head by formulating his own response to V.U.C.A, which showcased the inception of S.L.A.C; Sense-making, Learning, Agility, and Creativity.
This conversation will be broken down further, when we look at volatility, uncertainty, and ambiguity all as symptoms of the complexity's that have derived over centuries and exist within every aspect of business today. We will look at what these complexities will likely evolve to when our millennia's occupy and create our future businesses.
Our panel will trigger a conversation around how to ensure that both you and your business are future ready within this growing climate of complexity.
Who better to talk to this topic, than Patrick Hollingworth, Rachel Botsman, Daniel Flynn and Dr Sandra Peter, who have all established their own niche identity and/-or built an empire through their personal passion that now defines what they can and continue to offer the world.
You will gain valuable strategies and advice that will open your mind to how business and leadership has traditionally been viewed and diversify this perspective.
Throughout the evening, you will have the opportunity to network and connect with our guest speakers and other like-minded individuals, as well as during the scheduled break. You'll also enjoy a scrumptious selection of chef-prepared canapes & food stations, along with a premium beverage package and the chance to win a brand new MacBook as well as other prizes.
Be inspired today. Lead tomorrow.
Date: 6th of September
Location: Ivy Ballroom, Level 1, 320 George St, Sydney
Time: 6:00 pm - 10:00 pm
About the Speakers
RACHEL BOTSMAN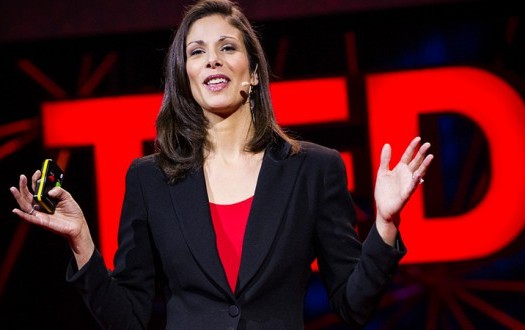 Key Note Speaker and Panellist - Rachel Botsman

Rachel Botsman is the global authority on an explosive new era of trust and technology. An award-winning author, speaker and University of Oxford lecturer, she has contributed to the Harvard Business Review, Australian Financial Review, Wall Street Journal, The Economist, and many other publications. She has appeared on ABC's Q&A, Sunrise, 7:30 and more.
Audiences leave her speaking engagements with a fresh, long-view of how technology is transforming human relationships and what this means for life, work and how we do business. Her upcoming book, Who Can You Trust? (Penguin Portfolio, 2017) will revolutionise our perception of trust. She is also the co-author of, What's Mine is Yours , which defined the theory of collaborative consumption and was named one of TIME's "Ten Ideas That'll Change the World".
She currently teaches the world's first MBA course on the collaborative economy at the University of Oxford, Said Business School. Rachel's TED talks have 3.5 million views and have been subtitled in 29 languages. Monocle named her in the world's top 20 keynote speakers. She was named one of the "Most Creative People in Business" (Fast Company); a "Young Global Leader" (World Economic Forum) and received the Breakthrough Idea Award (Thinkers50) for a "radical idea which has the potential to change the way we think about business forever."
Described by clients including Google, Microsoft, Xero, Accenture and various government agencies as a "standout favourite for audiences", with a "rare and visionary intellect", she adapts her research on trust and makes it meaningful to a wide range of audiences - from business leaders to students, and from politicians to parents.
Rachel was a founding partner in the Collaborative Fund and previously served as a Director on the William J Clinton Foundation. She also sits on the board as non-executive Director for Australia's National Roads and Motorists' Association (NRMA). She has worked on every continent (except for Antarctica!) and divides her time between Sydney, where she lives with her husband and two children, and London.
PATRICK HOLLINGWORTH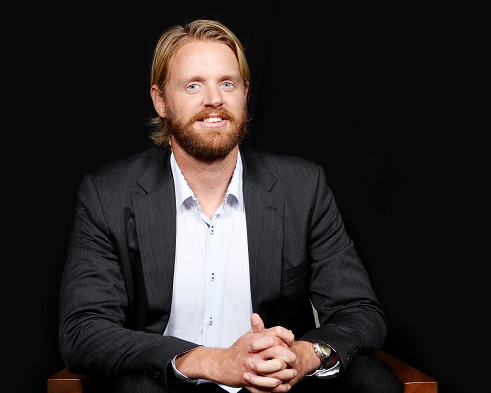 Key Note Speaker and Panellist - Patrick Hollingworth
Patrick Hollingworth works with people, teams and organisations to help them deal with a world which is becoming more volatile, uncertain, complex and ambiguous by the day.After studying anthropology, geography, and psychology at university, he spent a decade with a large international consultancy, working on the some of the largest and most complex infrastructure projects ever built in Australia. He's seen the very best of what large organisations can create, and also the very worst.
At the same time, he began exploring the uncertainty and complexity which go hand in hand with mountaineering. Firstly, he learned the art of alpine style in the mountains of New Zealand, Canada and France, and then the science of expedition style in the mountains of Pakistan, Nepal, Tibet, Alaska and Argentina. It's taken him to great heights—literally. He's summited multiple 8000-metre peaks, including Mount Everest.
So Patrick lives and breathes this stuff.
Over the past 15 years, he's been a member of small light and fast alpine style teams, and he's led rather large heavy and slow expedition-style teams. He's seen the very best of what alpine style can offer, and also the very worst of what expedition style can deliver.


DANIEL FLYNN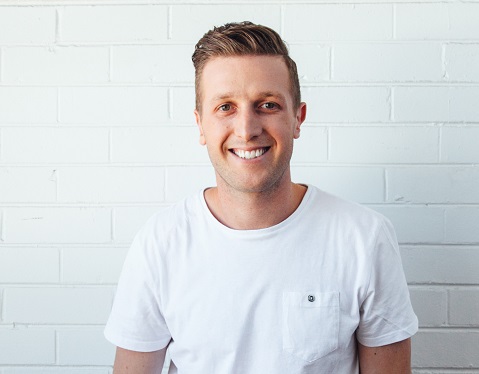 Key Note Speaker and Panellist - Daniel Flynn
Daniel Flynn, best selling author of the unconventional Chapter One, is Co-founder and Managing Director of Thankyou – a social enterprise that exists to empower people to play a part in ending global poverty through simple everyday purchases. What began with bottled water to fund water projects and tackle the World Water Crisis, now includes over 50 consumer products across water, food, body care and baby that funds safe water access, hygiene and sanitation programs, food aid and maternal and child health programs across 20 countries. With 100% of profit going to projects, Thankyou have given more than $5.5million to help over 775,000 people in need.
Daniel was named and honoree in the JCI Ten Outstanding Young Persons of the World Program in 2014, and was awarded the Ernst Young Entrepreneur of the Year for the Southern Region in Australia in 2016.
As Daniel shares the Thankyou story you will laugh, you will cry and you will be astounded and nervous on their behalf at the crazy risks they take in their pursuit of big dreams. You will be inspired, empowered and motivated as Daniel shares lessons they've learned along the way of how to overcome challenges and obstacles, how to persist and remain focused and how to turn your dreams and ideas into reality.
KATE MCCLYMONT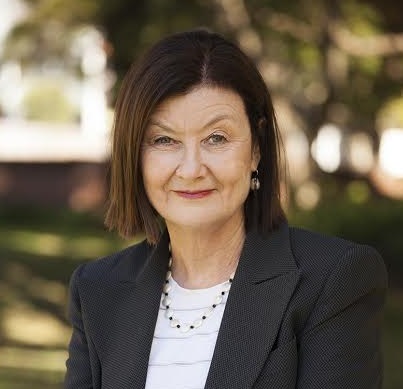 MC and Panel Moderator - Kate McClymont
Kate McClymont is an investigative journalist with the Sydney Morning Herald. She is a five-time winner of journalism's most prestigious award, the Walkley, including the Gold Walkley for her coverage of the Bulldogs salary cap rorts.
She was named the 2012 NSW Journalist of the year for her investigations into the fraudulent activities of Michael Williamson, the head of the Health Services Union and the business activities of former NSW Labor minister, Eddie Obeid.
McClymont is also the recipient of numerous other awards including six Kennedy Awards, the Australian Shareholders' Association award for excellence in financial reporting (1992), The NSW Law Society's Golden Quill award for excellence in legal reporting (1990 and 1992), Australian Racing Writer of the Year (1995), Australian Sports Commission Media Award (2002). She also won the 2012 George Munster Award for Independent Journalism.
In 2016 she was awarded the Australian Press Council's Press Freedom Medal for her work as an investigative journalist. She graduated with a B.A. (Hons) from the University of Sydney and is currently serving a four-year term on the Senate of the University.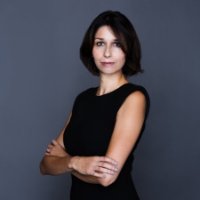 Panellist - Dr Sandra Peter
Dr Sandra Peter leads the Sydney Business Insights strategic initiative to deliver on the University of Sydney Business School's commitment to being an engaged, relevant and influential voice on major issues and trends.
Sandra has research degrees both in Business and Education. Her research has focused the future of higher education, and in particular business education, from a learner perspective. She looks at access to education through initiatives like open educational resources (OER) and massive open online courses (MOOCs) but also at the broader economic, socio-cultural aspects of higher education.
She examines how such phenomena are nested in society and in various public debates and discourses. Sandra also has a keen interest in innovation in business education from a very practical, applied perspective (e.g. blended and flipped practices, new forms of assessment, pop-ups and hackathons, engagement etc.). Sandra has extensive teaching experience in Business Management, International Business, Management Consulting, Design Thinking and related fields. She has implemented a range of innovative educational practices and initiatives, including teaching 'Refugees and Business in Australia' and 'The Future of Business'.
Currently she is looking at how societal discourses and debates shape how we experience manifestations of megatrends (e.g. MOOCS, disruptive innovation, self-driving cars).