Bootcamp Training Ideas London Workshop & Meet Up

Saturday, 3 May 2014 from 1:00 pm to 5:00 pm (British Summer Time United Kingdom Time)
Event Details
Hello there,
It's Kyle Wood here from BootcampIdeas.com. If you don't know me, I share new bootcamp workouts and ideas regularly on my website bootcampideas.com for trainers to use from all around the world.
I have just arrived in London for just over a month and so I'm putting on a live workshop and trainer meet up while I'm here.
This is a great opportunity to learn some new tried and trusted drills, get remotivated about your bootcamp business and of course network.
What to expect
The main reason I am running this workshop is to have an opportunity to meet up with the London crowd of trainers.
However, going off feedback from other workshops/meet ups I know that trainers are always looking for new workout ideas too so I thought I would put together a little collection of drills for us to go through on the day.
The session will run for around 4 hours on Saturday afternoon. We'll get through some great info on planning workouts and also some good (and fun) ways to warm up your clients. I know how much you guys need that in this cold UK weather!
Then we'll move onto a couple of 45-60 minute practical workouts in which I will showcase more then a dozen drills (including warm ups, games, partner drills and teamwork drills). I've also allowed enough time for us to sit down, discuss and make notes on the stuff we go through.
Summary
Over a dozen new drills (plus modifications) to take and use straight away at your bootcamp. These come from both myself and Garry Robinsion (kaizen-fitness.com)
New ways to warm up your clients.
How to effectively plan your sessions to keep your clients interested and getting results.
A great chance to meet other trainers.
A chance to ask me and other experienced trainers any bootcamp related questions you might have.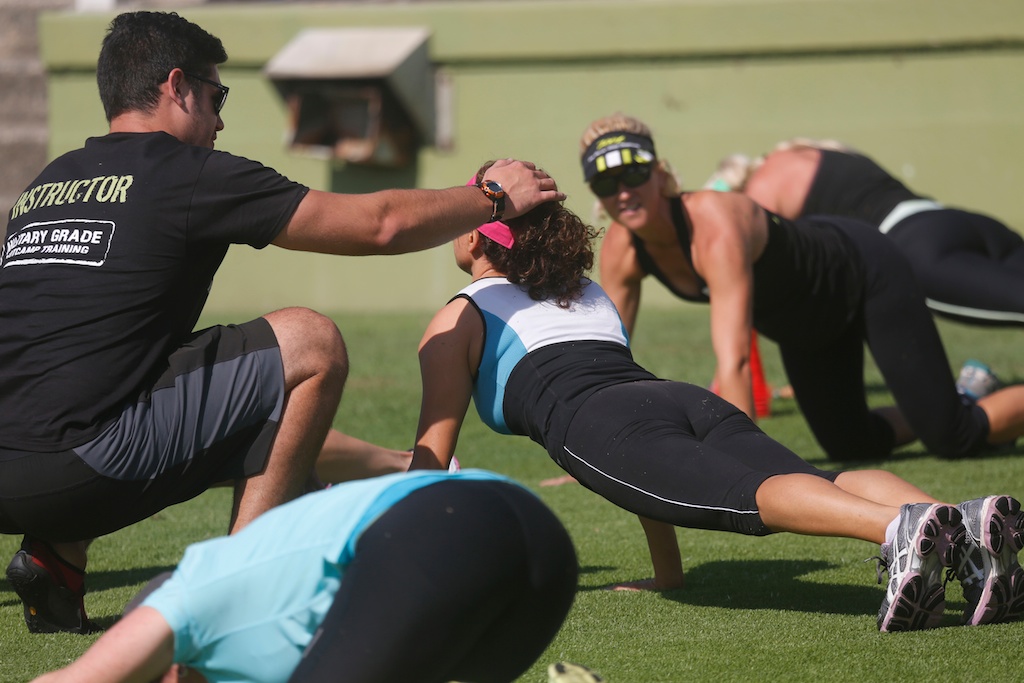 Itinerary
12:45pm - Arrive at park and find location.
1:00pm - Keynote talk: Planning Your Workouts and Warm Ups The Work
1:30pm - Go through first set practical drills.
1:45pm - 45-60 minute workout.
2:45pm - Short break.
3:00pm - Discuss first set of practical drills and go through second set.
3:30pm - 45-60 minute workout. 
4:30pm - Discuss second set of drills and Q&A.
FAQs
How much is it?
You can see the price in the ticket information above. I want to keep this small and personal so there will only be 20 tickets available.
Where is it?
Southwark Park, London. The exact meeting location will be emailed to you closer to the date.
I can't attend. Can I get a digital copy?
Sorry, the information at this event is only available to attendees. Even if I was to share it, the experience would not be the same. I will be running workshops in the USA over the next 6 months so stay tuned for that.
I'll be popping up some more FAQs in the next few days as I recieve them.
I hope you all can make it, if you have any questions just hit the contact organiser on the right hand side there.
A bit more about me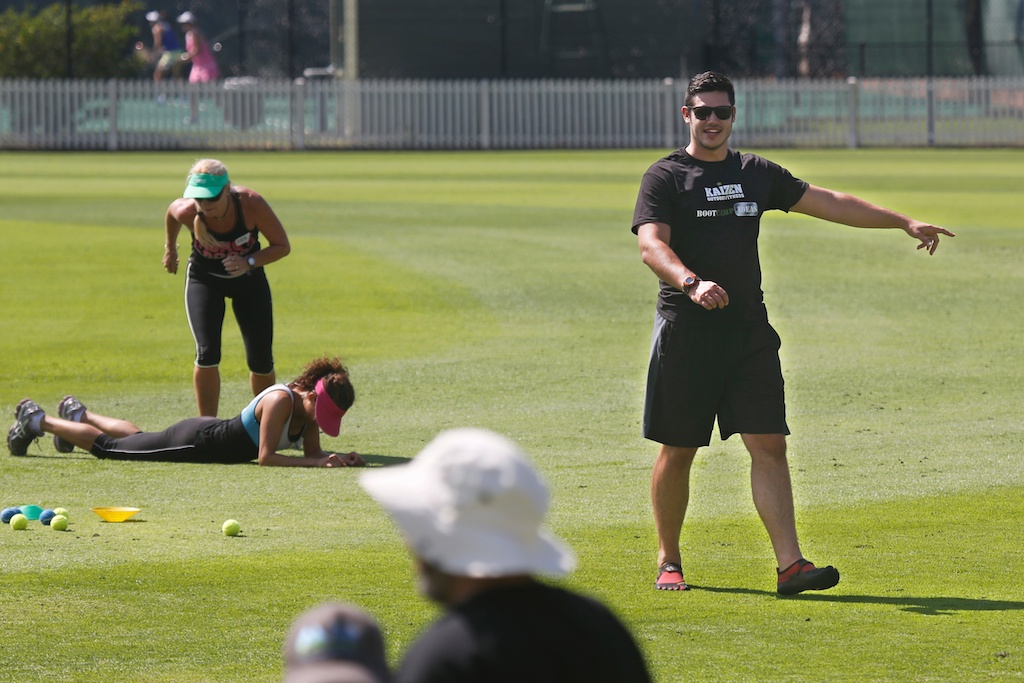 My name is Kyle Wood. I grew up in the eastern suburbs of Melbourne, Victoria, Australia.
I have run bootcamp sessions since 2010 when I helped start a bootcamp at my local PT studio. Since then the bootcamp has grown from 3 sessions a week to 10 sessions. I could give you more numbers and figures but I'm getting bored just typing this.
I am a fairly average marketing (I pretty much do zero) so I have put down my bootcamps success to awesome workouts and a likable personality.
I really get a kick out of helping people – as I'm sure you do to. So please don't hesitate to contact me if you ever need some help.
Attendee List
Sort by:
Date
When & Where

Southwark Park
Gomm Rd
SE16 2EH
United Kingdom


Saturday, 3 May 2014 from 1:00 pm to 5:00 pm (British Summer Time United Kingdom Time)
Add to my calendar
Organiser
The Trainers Tribe is a community for trainers who want to combine what they love with their business training people. Check out their podcast and website at trainerstribe.com