Description
Join us at this must-attend event for those wanting to buy their 1st investment property, to those wanting to buy their 10th.


You will hear industry specialists speak from Melbourne, Sydney, Gold Coast and Brisbane, share what is vital for savvy investors to cash in on the next booming market.


They will share expert knowledge including:


How to Avoid Shark Behaviour of Marketers

What Markets You Should be Investing in at the Moment

How to Find an Off-Market Bargain

How to Overcome Lending Restrictions in the Current Market

Whether Your Property Manager is Working in Your Best Interest (or theirs)

And a Financial Advisor will Discuss the Benefits of Purchasing Property in a Self-Managed Super Fund.


The main three subjects we'll be discussing are:


1. Negative gearing and CGT changes
2. Banking Royal Commission and How the Next Phase Affects You
3. Brisbane on the move. Opportunities are significant


Creating wealth creates options! So get inspired and take action!
Join us for a Q&A format and bring along your most vital questions for our industry experts to answer on the night and stay on after the event so you can mix with other investors and the experts present on the night.
Register yourself now and bring along a friend or two. We look forward to seeing you at the event – please arrive at 6pm for a 6.30pm start.


Our speakers: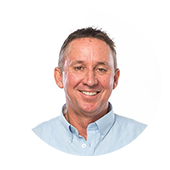 Mike Harvey – Property Expert
Mike Harvey has always had a passion for property investment. Starting his portfolio at 35, he has been growing and refining it ever since. Through the years Mike has been exposed to some of the SHARKS in the industry and has seen how their practices can impact families. A desire to help people succeed and invest in safe and reliable property led Mike to not only start "On Your Side Investments" but also to write his first book, entitled "How to Jump into Property Investing – Without Being Eaten by Sharks".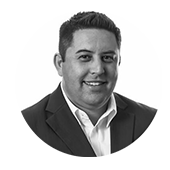 Kirk Simpson – Property Manager
Kirk Simpson is one of the founding directors of Lucra Real Estate, (a specialist property management agency which also looks after his own portfolio). He places emphasis on his being an investor first and business owner second. Kirk's drive for maximizing the returns on his client's investment properties and reducing their exposure to risk is unrivalled in the real estate industry and has brought about a unique and refreshing approach for investors who are seeking more from their investment.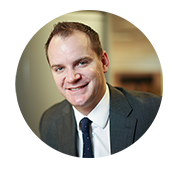 Tim Russell – Mortgage Broker
Tim Russell has been in the finance industry since 2008, is a contributor to Australian Property Investor Magazine, and has experience in both commercial and residential property finance. Tim has mastered how to break down the incredibly complex finance world into several succinct steps, providing his clients with comfort, clarity and confidence in obtaining their goals.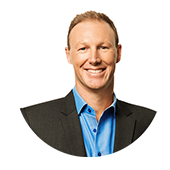 Reine Clemow – Financial Advisor
Reine Clemow is an expert financial adviser with a passion for helping people live the life they imagine for themselves. Reine helps people to take control of their personal situation and provides financial solutions that meet their specific needs.