Description
The Little Bookroom is proud to launch the third book in the stunning Stella Montgomery series, WAKESTONE HALL by Judith Rossell.
Join us at the Little Bookroom from 3pm on Sunday October 28th for speeches, refreshments, and most importantly, a book launch!
Celebrate with Judith as we send the thrilling conclusion to the Stella Montgomery series out into the world.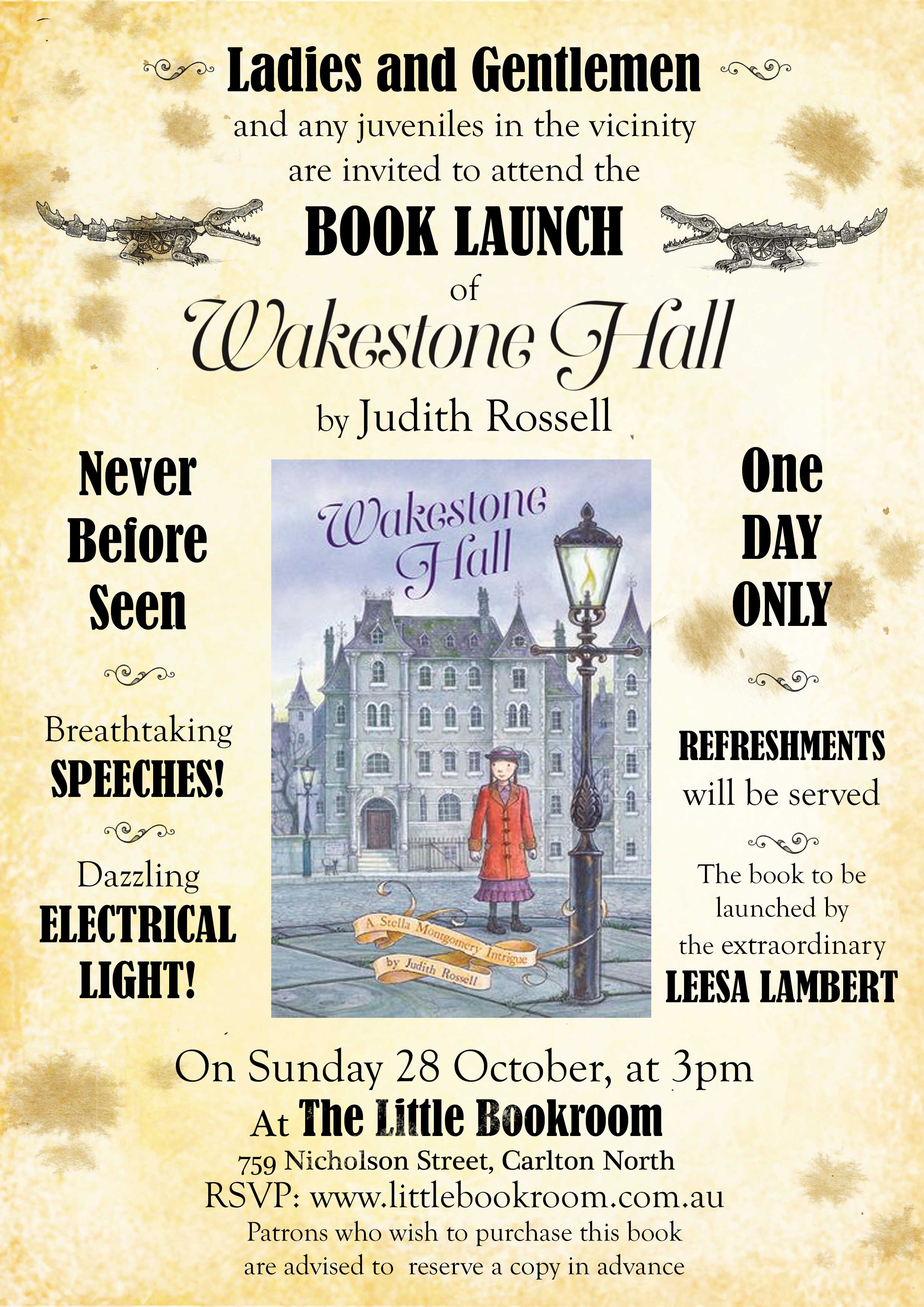 ABOUT THE BOOK
Stella Montgomery is in disgrace, and the Aunts have decided there is only one thing to be done. She is to be sent to Wakestone Hall, a grim and dreadful boarding school where the disobedient are tamed and the wilful are made meek.
Life at school is lonely and miserable, and when a friend disappears, Stella is determined to find her - no matter the dangers that certainly lie ahead. Soon Stella is thrown deeper into the mysteries of Wakestone, and her own past.
Will Stella be able to save her friend in time? And will she discover - at long last - who she is and where she truly belongs?
ABOUT THE AUTHOR
Judith Rossell has been an illustrator and writer of children's books for more than 20 years. Prior to that, she worked as a government scientist (not a mad scientist, a normal kind of scientist) and also for a cotton spinning company (making threads for t-shirts and denim jeans and mops and teabag strings). But her true love is drawing pictures, so she feels very lucky to be doing it as a job. Judith also likes staying in bed in the morning, and then staying in her pyjamas all day.
She live in Melbourne, Australia, with a cat the size of a walrus.