Book Launch - The UN Commission on Human Rights: 'a Very Great Enterprise'
Seminar Topic: Has the UN Human Rights Council lived up to the promise? It is time to move on?'
About this event
When the General Assembly established the Council in 2006, it asked for a review of its 'work and functioning' five years after its establishment. At the opening of the Council in 2006, Secretary-General Kofi Annan explained, "... For the moment the Council was a subsidiary organ of the Assembly. But within five years the Assembly [was to] review its status. I venture to hope—and I suggest it should be your ambition—that within five years your work will have so clearly established the Human Rights Council's authority that there would be a general will to amend the Charter, and to elevate it to the status of a Principal Organ of the United Nations."
The will to elevate the Council to a Principal Organ of the UN did not materialize by 2011, as the Secretary-General had hoped. In 2011 the Council put off that decision by another 10 to 15 years. That means that the Council should review its status between this year and 2026.
This session will discuss the proposal made by the book, which envisages a new Permanent Council for Human Rights (which would include all UN Member States - contrary to the current 47, participating equally), supported by two Chambers - one Chamber on Norms and Standards, (made up of the two Covenant Bodies the Committee on Economic, Social and Cultural Rights and the treaty body under the International Covenant on Civil and Political Rights, the Human Rights Committee), which in turn is backed by an Advisory Group, made up of the Convention treaty bodies and a Chamber for Civil Society, coordinating five regional civil society forums.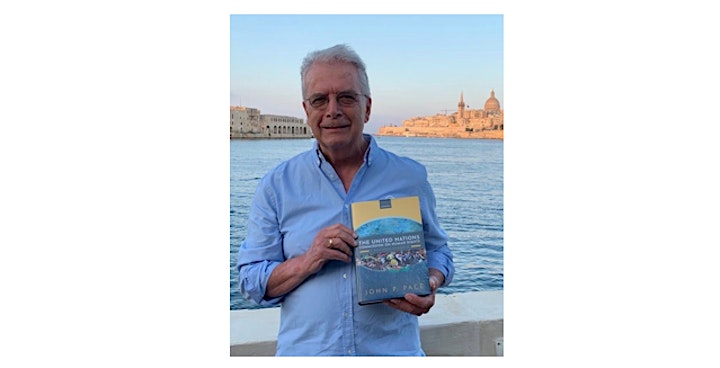 Speakers
Dr John Pace, Senior Visiting Fellow
Faculty of Law and Justice, UNSW
In the course of a career spanning over fifty years in the field of human rights, John Pace has worked in a wide range of human rights activities. Since leaving regular UN service in 1999, in addition to teaching and consulting, he has held senior positions in the human rights/humanitarian field in several countries.
He was Secretary to the Commission on Human Rights (1978 to 1994) and Coordinator of the Vienna World Conference on Human Rights (1991 to 1993).
His work The UN Commission on Human Rights: 'A Very Great Enterprise' was published by OUP in 2020.
Moderator: Associate Professor Julie Debeljak, Castan Centre for Human Rights Law, Monash Law
Julie teaches and researches in international and comparative human rights law, domestic and comparative human rights instruments and implementation, and constitutional law. She has been a Chief Investigator on two ARC grants: (a) Australia's legal response to human trafficking in the Asia-Pacific region, and (b) human rights in closed environments. She recently co-edited and contributed to Law Making and Human Rights: Executive and Parliamentary Scrutiny across Australian Jurisdictions (Thomson Reuters, 2020) with Assoc Prof Laura Grenfell. She complements her academic work with human rights capacity-building and technical-assistance in Australia and the region
Interested in purchasing the book?
Attendees are eligible to a 30% discount to purchase the book. Details on how you can take up this offer will be provided after you register.
Contact us
E-Mail: law-engagement@monash.edu
Organiser of Book Launch - The UN Commission on Human Rights: 'a Very Great Enterprise'
The Castan Centre is a world-renowned academic centre using its human rights expertise to create a more just world where human rights are respected and protected, allowing people to pursue their lives in freedom and with dignity. The Centre's innovative approach to public engagement and passion for human rights are redefining how an academic institution can create important and lasting change. The Centre is named after the late
Ron Castan AM QC, a passionate advocate of human rights.