Jennifer Compton to launch a new poetry book from Sandy Jeffs - The Poetics of a Plague: A Haiku Diary
About this event
About the book
During the pandemic, Melbourne became the most locked down city in the world, restricting five million people largely to the confines of their homes for months on end. Poet and mental health advocate Sandy Jeffs was one of them.
This diary, written in haiku form, takes the reader through the daily grind of lockdown, with Sandy's humorous and sharp insights on local and national politics, as well as international events like the US election, all written from her study, aka haiku central.
On the coronacoaster with Sandy, she takes us from humour to despair, counting syllables and case numbers, marking birthdays in lockdown, as sewing machines come into demand, the Arts industry goes into freefall, and Melbourne experiences a black summer followed by the pandemic, a super storm and an earthquake. Her poems mark the changing moods. As the world is in the grip of COVID madness, sanity is found in poetry.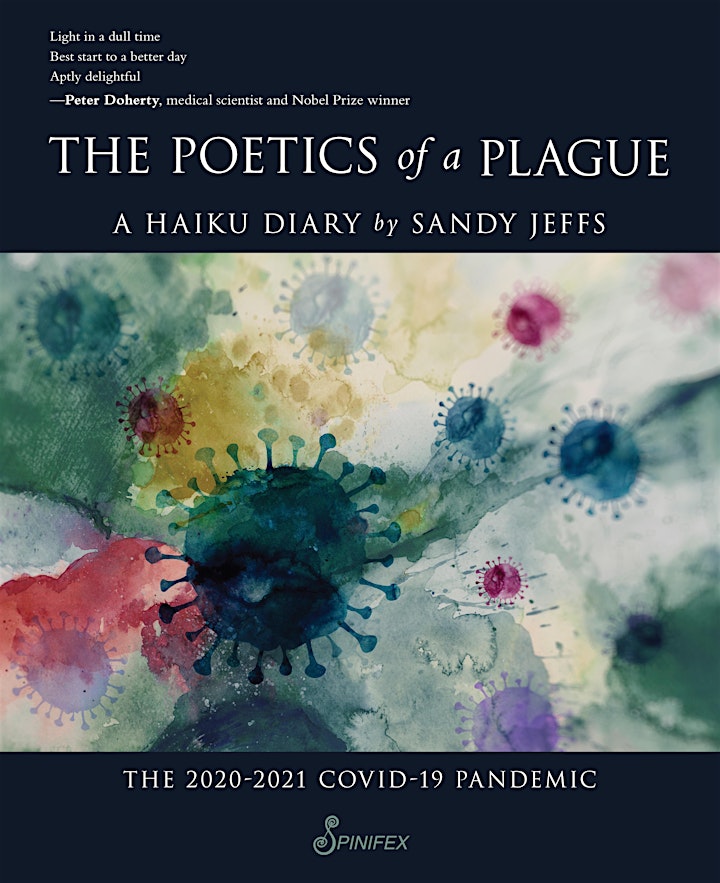 About Sandy Jeffs
Sandy Jeffs OAM has published eight volumes of poetry and a memoir Flying with Paper Wings: Reflections on Living with Madness. In 2020 Sandy and co-author Margaret Leggatt published a book about Larundel Psychiatric Hospital, Out of the Madhouse: From Asylums to Caring Community? which won the Oral History Prize at the 2020 Victorian Community History Awards. Much of Sandy's writing has been about her life with schizophrenia for which she has been the public face for many years. Sandy lives in Christmas Hills in the Yarra Valley.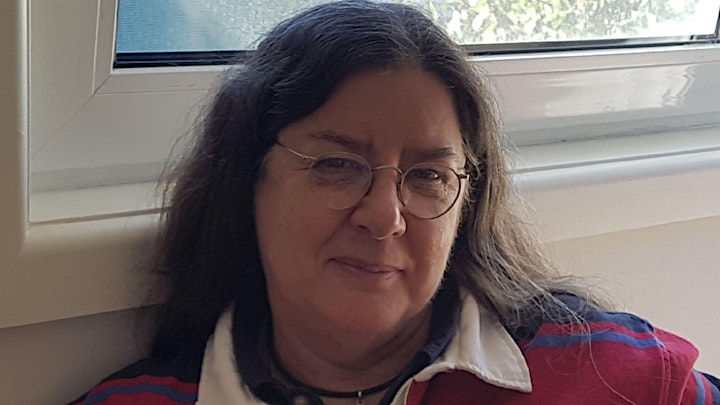 The book will be launched by Jennifer Compton. Jennifer was born in New Zealand but emigrated to Australia in the early 70s. She is a poet and a playwright. Her poetry has been widely published by magazines in Australia, New Zealand, North America and the UK.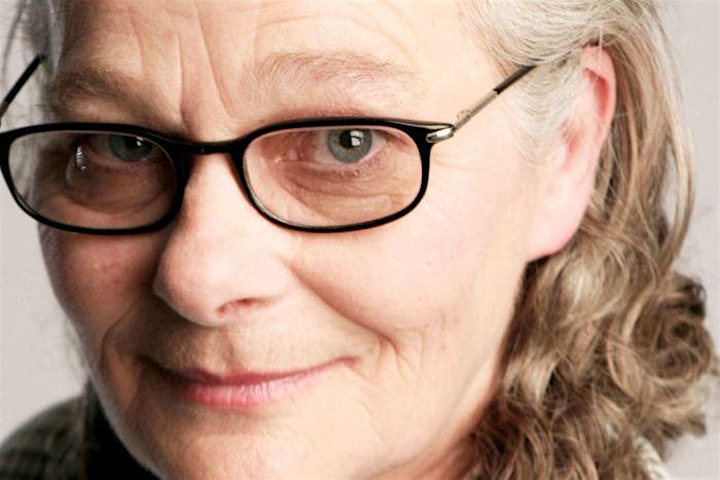 Organiser of Book launch - The Poetics of a Plague: A Haiku Diary by Sandy Jeffs