Book Launch: Shout Out to the Girls - A Celebration of Awesome Australian W...
Description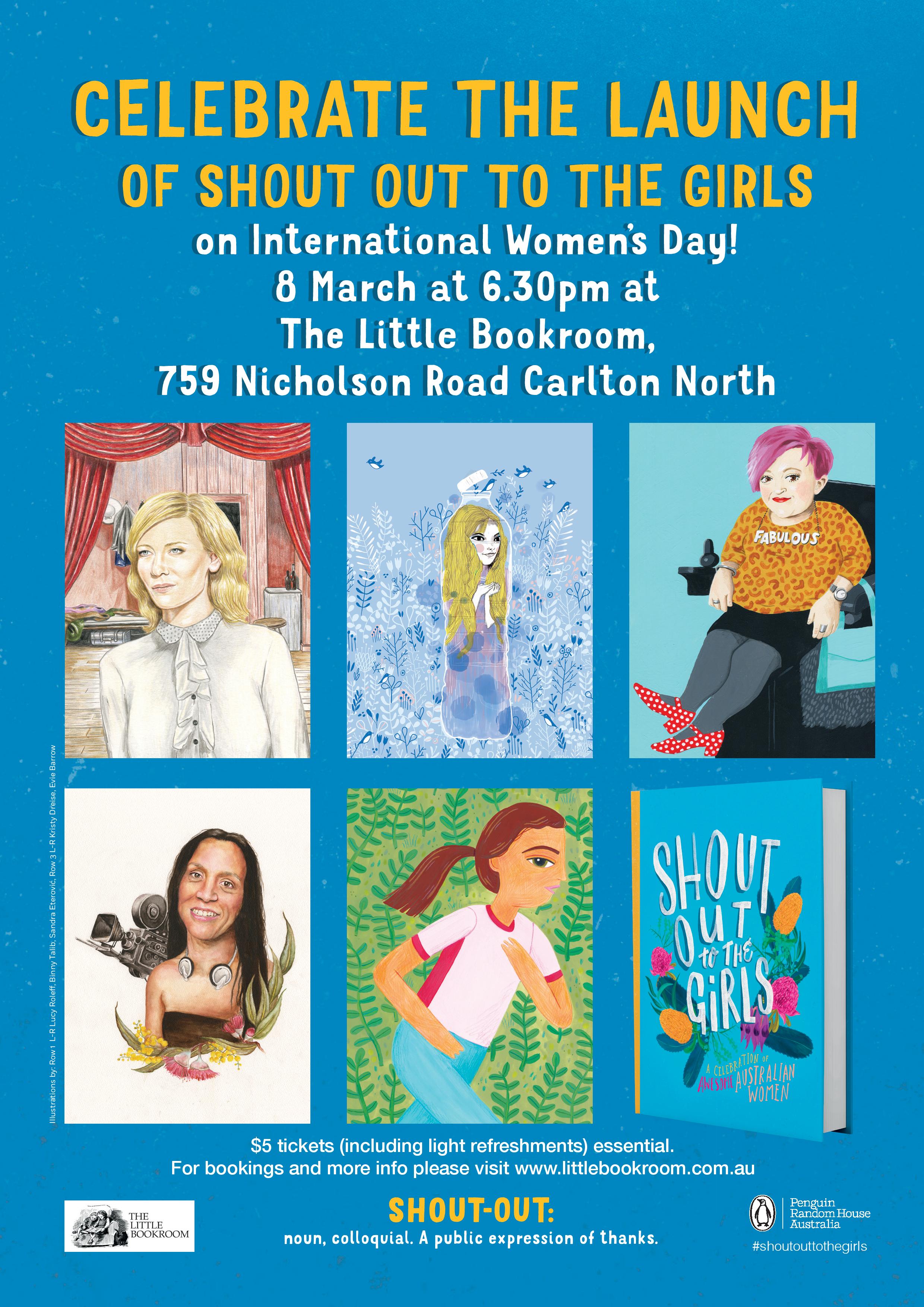 We have gatherered an inspirational panel of illustrators together who will share stories about their work, and the awesome women they contributed portraits of.
This launch is sure to appeal to a very broad audience - we think all adults and kids from primary to secondary school will enjoy it! | Light refreshments will be provided. | Panel discussion to start at 7pm.
The Little Bookroom will donate 20% of all sales from March 8 to the Malala Fund
About SHOUT OUT TO THE GIRLS
Let's hear it for the Australian women who have shaped our history and are expanding our future!
Shout-outs to 50 awesome Australian women with easy-to-read biographies of their incredible achievements.
From Cathy Freeman to Turia Pitt, Edith Cowan to Julia Gillard, Mum Shirl to Vali Myers, plus rally car drivers, molecular biologists and more, this book is a celebration of women in all fields, from all walks of life, and from Australia's past and present.
Brought to life by colourful illustrations from female artists, Shout Out to the Girls is the ultimate inspirational read for young and old.
All royalties from sales of this book go to The Smith Family.