Book Launch. Mallee Country: Land, People, History
About this event
Ali Cupper (MP), Independent Member for Mildura in Victorian Legislative Assembly, will launch Mallee Country.
Mallee Country is a story of how land and people shape each other. It is the story of how a landscape once derided by settlers as a 'howling wilderness' covered in 'dismal scrub' became home to citizens who delighted in mallee fauna and flora and fought to conserve it for future generations. And it is the story of the dreams, sweat and sorrows of people who face an uncertain future of depopulation and climate change with creativity and hope.
RSVP (Appreciated) by 10 December 2019
Please join us for afternoon tea.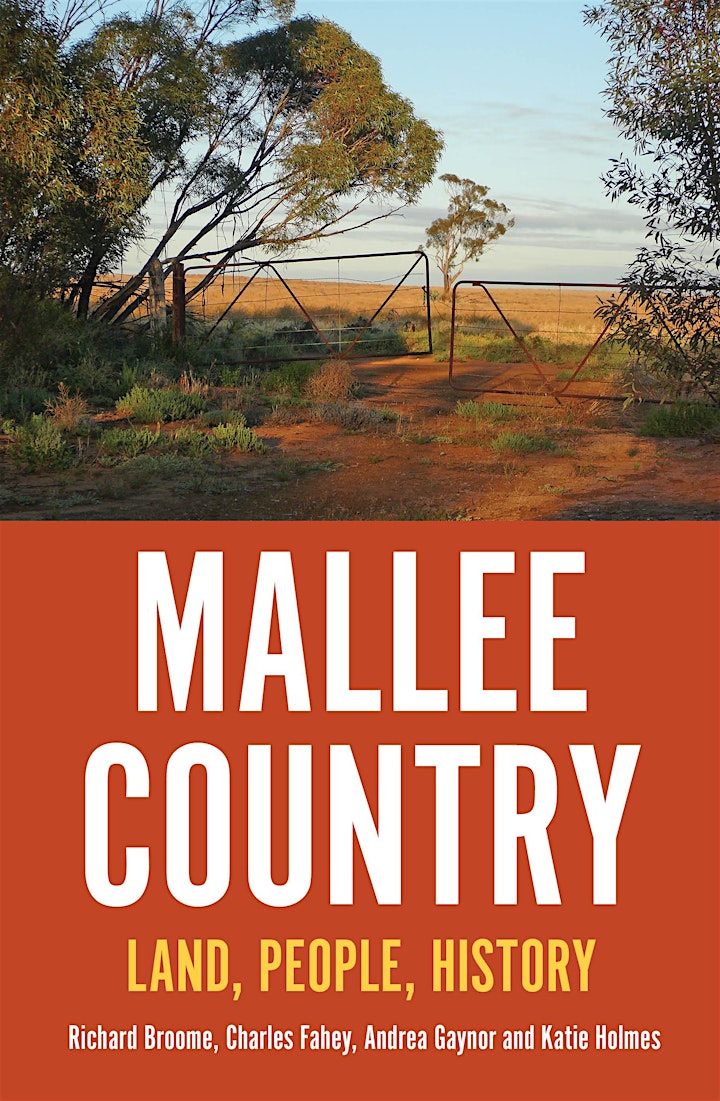 Organiser of Book Launch: Mallee Country: Land, People, History
The Centre for the Study of the Inland (CSI) is based in the La Trobe University College of Arts, Social Science and Commerce and brings together key LTU strengths including Archaeology, History and Social Sciences.  'Inland' is both a physical space and an idea. It can be variously named the 'outback', 'the bush', 'the west', the 'wilderness'. In Australia as in other countries, the inland has been lived in, fought over, and transformed by millennia of human interaction and environmental change. The landscapes of the inland have been made by the social, political and cultural histories of the people that use, care and struggle for the land, water and resources found within.
CSI has a broad focus on inland Australia, and  provides a clear, and multi-disciplinary platform for research on the interconnecting themes of water, landscapes and land use (including indigenous land use), agricultural and pastoral history, settlement and migration, resource extraction, and human responses to long-term climate and environmental change.