About this Event
About the book
1999. Winter. Bondi. Harry's been on the streets so long he could easily forget what time is. So Harry keeps an eye on it. Every morning. Then he heads to the beach to chat with the gulls. Or he wanders through the streets in search of food, clothes, Jules. When the girl on the bus sees him, lonely and cold in the bus shelter that he calls home, she thinks about how she can help. She decides to write a symphony for him.
So begins a poignant and gritty tale of homelessness and shelter, of the realities of loneliness and hunger, and of the hopes and dreams of those who often go unnoticed on our streets. This is the story of two outcasts – one a young woman struggling to find her place in an alien world, one an older man seeking refuge and solace from a life in tatters. It is also about the transformative power of care and friendship, and the promise of escape that music holds.
An uplifting and heartbreaking story that demands empathy. Amid the struggles to belong and fit in, we are reminded that small acts of kindness matter. And big dreams are possible.
-----
Simple, rippling, meditative prose details a miracle of kindness.
—Carmel Bird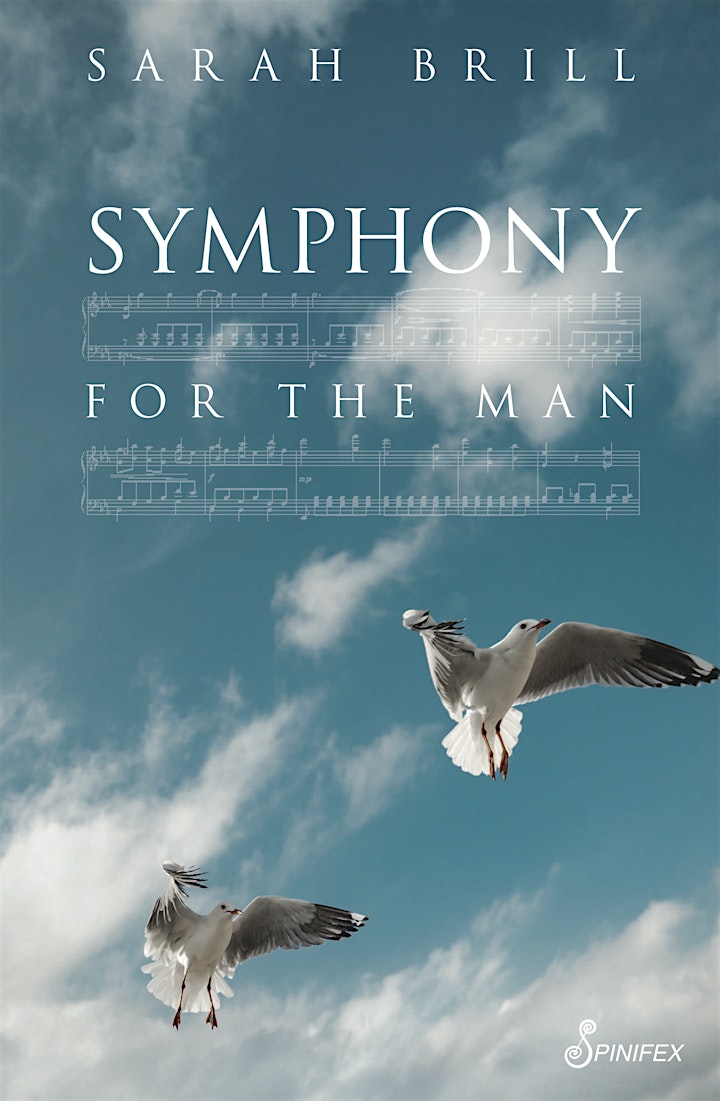 About the author
Sarah Brill grew up in Perth and began writing at the age of 15. She initially focused on playwriting but also wrote for film and radio. Her play Who the Fuck is Erica Price was first performed in 1996 and still receives the occasional performance today. Her first novel Glory which dealt with anorexia was published by Spinifex Press in 2002. After the birth of her children Sarah became interested in sustainability and permaculture. In 2017 Sarah completed a Masters of Sustainable Built Environment and currently works in organics diversion. Sarah lives in Sydney with her partner and three sons. Symphony for the Man is her second novel.