Come and celebrate the launch of the third book in the Della Mortika Steampunk Adventure Series
About this event
The Book Cow Bookshop is pleased to help launch the third book in the critically acclaimed Della Mortika Steampunk Adventure series - The Circus of Secrets.
Join local author Geraldine Martin and illustrators Paul Martin and Marisa Martin to launch the third book in the series and watch the award winning short film. All three books in the series will be available to purchase.
About Della Mortika:
The year is 1888. The place is Melbourne, Australia, not the Melbourne we know today but an alternate one in an alternate universe.
In this world the industrial revolution occurred 150 years earlier than in ours; early efforts at developing electricity were thwarted so that there is no electricity; and machines are powered by steam.
Technical advances have been made – mechanical computers, super-spring technology and flight. On the other hand, this world is not socially or culturally advanced.
Poverty and danger abound; the environment is polluted; ruthless captains of industry flout the law; and children are neglected and exploited.
Its in this world that we meet three English sisters: Abigail, Beatrix and Zarah Della Morte who are searching for their missing parents, a Russian soldier trying to make his mark on the world, an Irish scamp just getting by, an Aboriginal boy wanting to become a great inventor and an Evil Baron intent on controlling the city. Their paths cross, their lives intermingle, their fates are entwined.
In book 3, The Circus of Secrets, the sisters are fleeing from the disastrous Library of Wonder fire, which had destroyed their previous home. Together with their friend Charlie, they are adopted by a travelling circus which has camped in Melbourne in 1888. The friends settle in, learning new skills and meeting new people. That is, until the circus is bought by a mysterious Melbourne business man. Slowly, things start to change for Abigail, Beatrix, Zarah and Charlie. So much so that their initial feelings of safety start to dissolve. A failed abduction attempt confirms their suspicions and they now enter into an investigation of the goings-on at the circus. Someone wants the friends under his, or her, control.
Why? Who? Is it the new owner? Is it to do with their captured parents? And most importantly, will they ever see their parents again.
About the author / illustrators
Della Mortika was created by Geraldine and Marisa Martin (mother and daughter), with Geraldine leading the writing side of the project and Marisa leading the design and animation.
The project began as an animated short film and has grown to include novels, jewellery and art.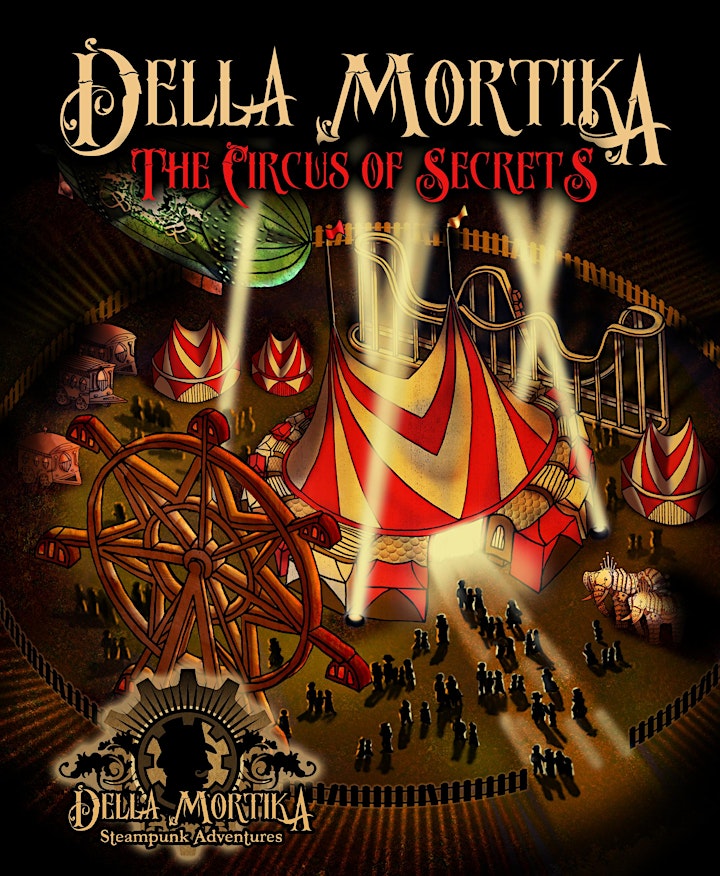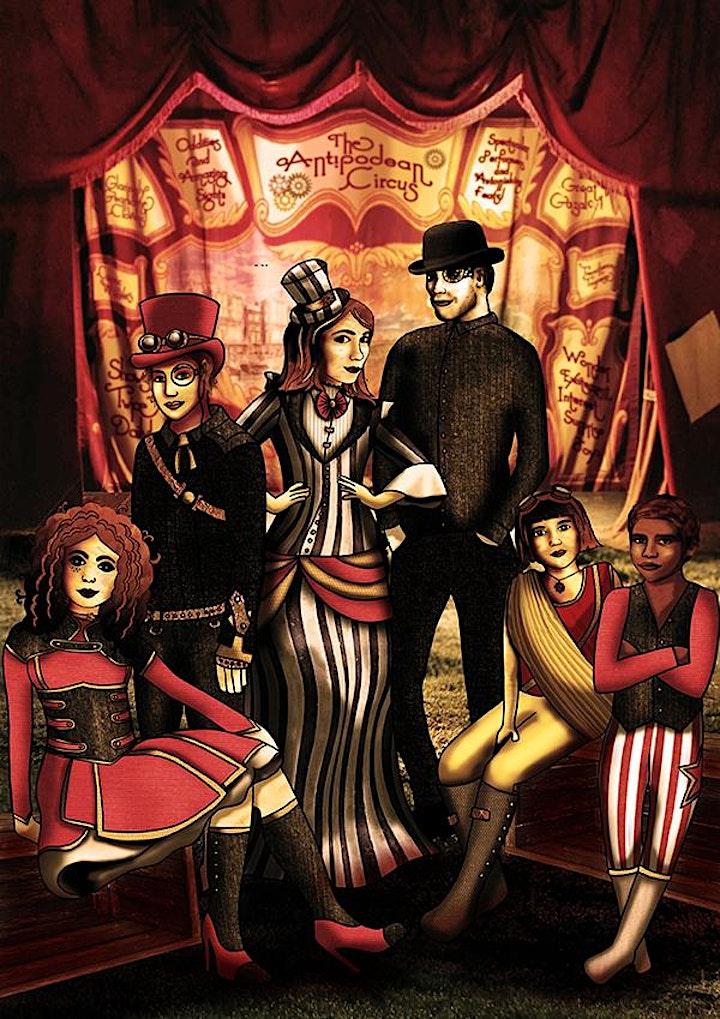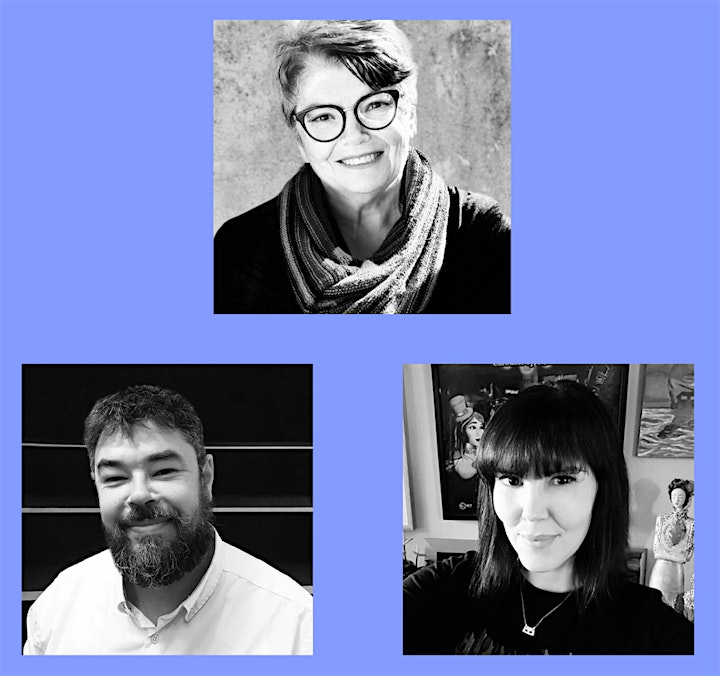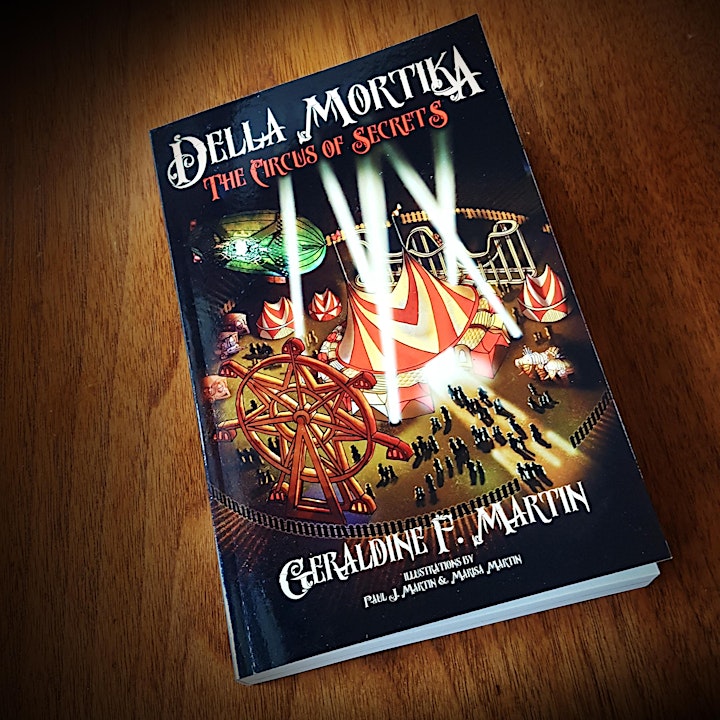 Organiser of Book Launch - Della Mortika Book 3 in the Steampunk Adventure Series