Book Launch - The Kyoto Bell by Colly Campbell - launched by Alex Sloan AM
About this event
The Book Cow Bookshop is pleased to invite you to the launch of Colly Campbell's latest novel, The Kyoto Bell with Alex Sloan AM.
Join for this early evening book launch outdoors with our friends at Lava Espresso Coffee at the Kingston Eyre Street Markets.
Note that numbers are limited, so RSVP soon to ensure your attendance. As well, the event may change or be cancelled at the last minute due to Covid requirements.
You can purchase The Kyoto Bell at the event or at the Book Cow HERE
About The Kyoto Bell
It's 2141, the weather is savage, energy politics is brutal, and millions of climate refugees from Asia eke out an existence in a greening Australian desert.
Todd, the teenage son of powerful Indigenous energy mogul, Dr Madrigal Phipps, is kidnapped. A furious Dr Phipps gathers her old team from AuZgov Security Services and a renegade hacker, Andaman Marko, to hunt for Todd and his missing neo-Blues band, but both the climate chaos and her shadowy foes are treacherous.
The young people are held captive in a reclusive community in a central Australian gorge, run by a cult of privacy and silence, called the Qwietude. As adolescent tensions of sex and affection escalate, Todd and his friends plan their own escape. They scramble across the ravaged central desert to beat the arrival of the supercharged monsoon, and Todd calls up skills taught by his Indigenous Elders to survive.
Then, out of the blue, Madrigal's 120-year-old father-in-exile calls with an extraordinary request from Kyoto, the only place on the planet where cherry trees still blossom.
Could Todd's disappearance and the Old Man's request be linked? And will the extreme weather prevent Madrigal from rescuing her son?
About Colly
Colly has worked as a journalist and sometime playwright and musician in Townsville and Canberra. He has worked as a Labor media and policy adviser for a variety of leaders, including John Faulkner, where he 'absorbed the glories and pitfalls of Australian politics first hand'. He was also Communications Director at the Australian Institute of Criminology which fast-tracked his knowledge of criminal justice and the underworld.
He now writes fiction full time. The Capricorn Sky was his first published novel and The Kyoto Bell is the sequel. Over the years he has also published short stories, written and produced plays, shows, speeches, musicals and written sundry reviews, features and poems.
Find out more about Colly at his website HERE.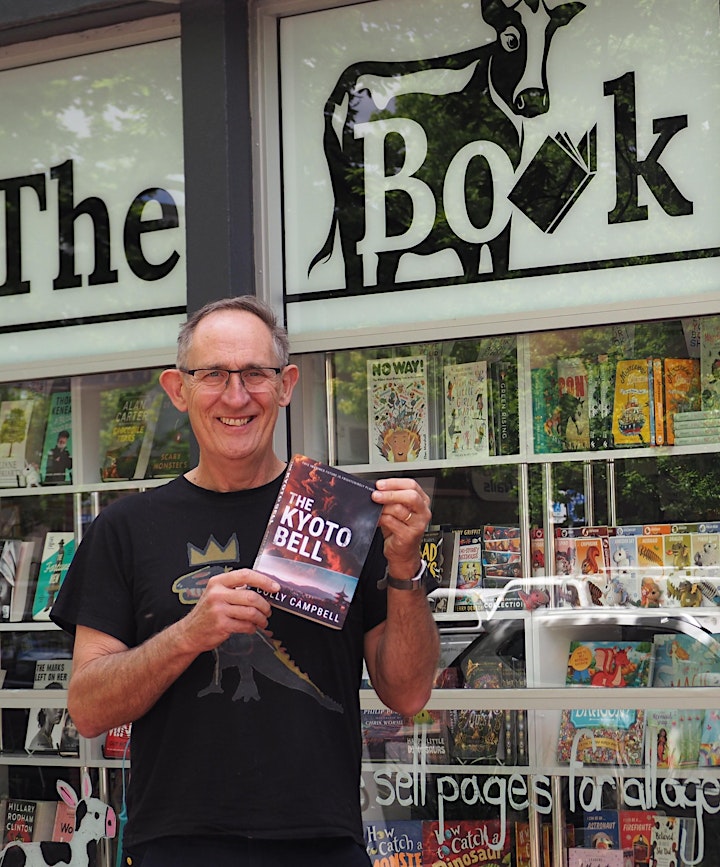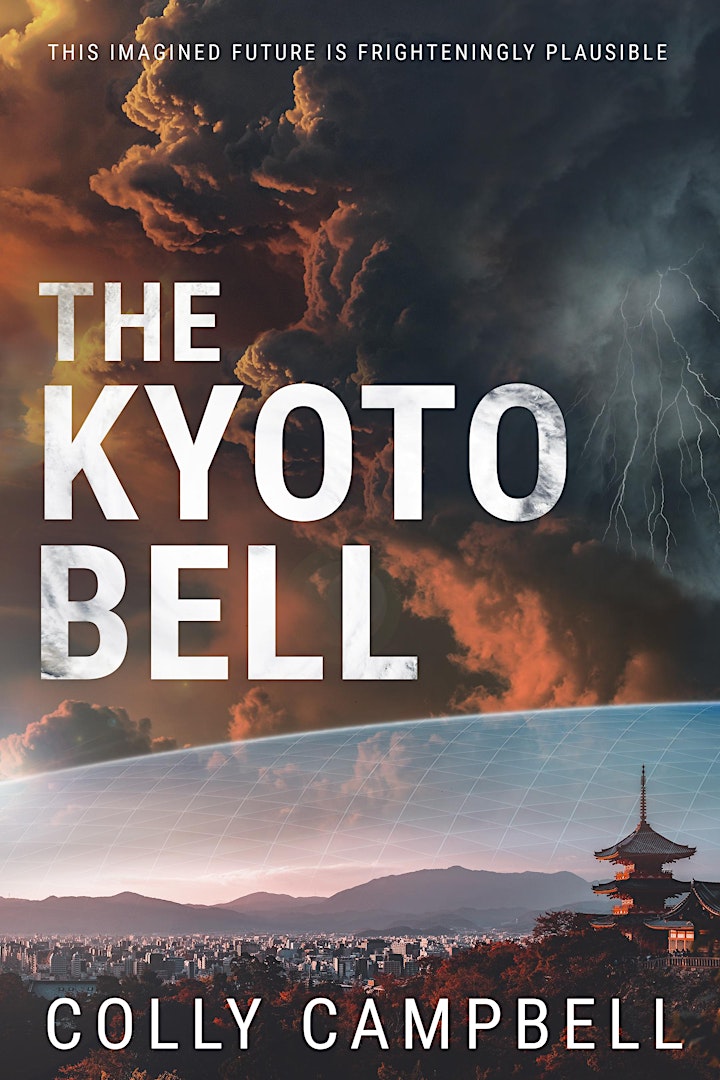 Organiser of Book Launch - Colly Campbell with Alex Sloan AM - The Kyoto Bell