Book launch –Battlers & Billionaires: The Story of Inequality in Australia
Event Information
Location
Allan Barton Forum
Kingsley Street
Acton, ACT 2601
Australia
Description
Is Australia fair enough? And why does inequality matter anyway?
In Battlers and Billionaires, Andrew Leigh weaves together vivid stories, interesting history and powerful statistics to tell the story of inequality in this country.
From egalitarian beginnings, Australian inequality rose through the nineteenth century. Then we became more equal again, with inequality falling markedly from the 1920s to the 1970s. Now, inequality is returning to the heights of the 1920s.
Leigh shows that while inequality can fuel growth, it also poses dangers to society. Too much inequality risks cleaving us into two Australias, occupying fundamentally separate worlds, with little contact between the haves and the have-nots. And the further apart the rungs on the ladder of opportunity, the harder it is for a kid born into poverty to enter the middle class.
Prior to being elected in 2010 as the Federal Member for Fraser, Andrew Leigh was a Professor of Economics at ANU.
Andrew has written extensively on a range of subjects, including education, taxation and social policy. He also writes regularly for the Australian press.
Andrew holds a PhD in public policy from Harvard, having graduated from the University of Sydney with first class honours in law and arts. He has previously worked as a lawyer, including as an associate to former High Court Justice Michael Kirby.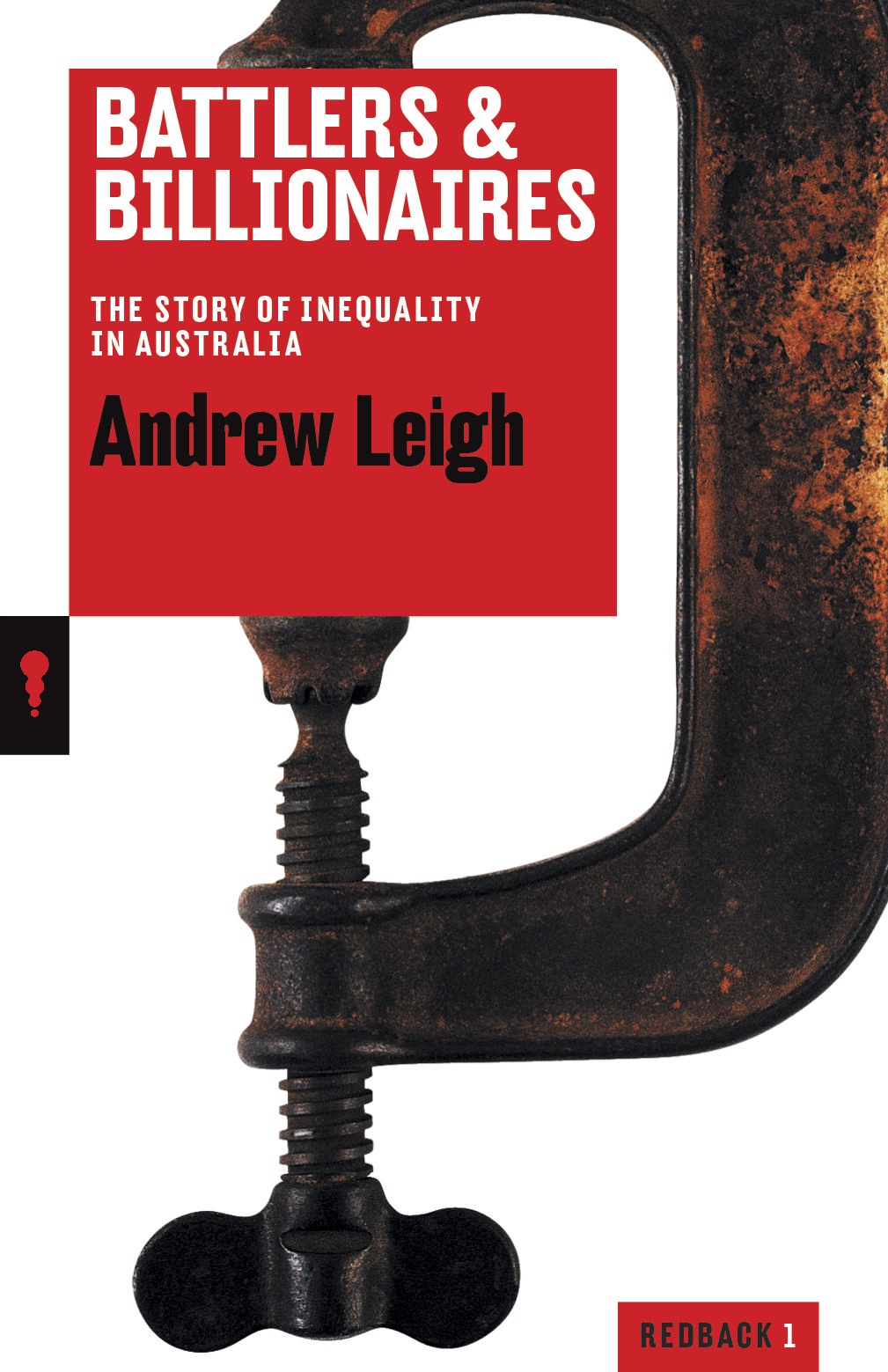 Copies of the book will be available for sale on the night and will be launched by Professor Bob Gregory.

Date and Time
Location
Allan Barton Forum
Kingsley Street
Acton, ACT 2601
Australia