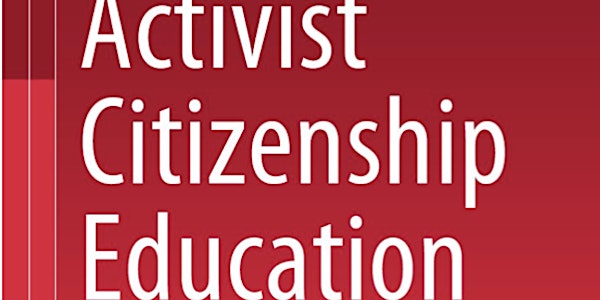 Book Launch: Activist Citizenship Education
Come along to the launch of Activist Citizenship Education, a new book about civics and citizenship education by Keith Heggart.
About this event
Never in recent memory has civics and citizenship education seemed so vital as it does now. The conversations about what and how we teach young people about democracy and their role in it is both current and important. Professor Joel Westheimer (University of Ottawa) will be discussing these and other important issues, as well as launching Dr Keith Heggart's (University of Technology Sydney) new book: Activist Citizenship Education.
This is an online event that will be hosted through Zoom.
There will be a live presentation by Professor Westheimer at 10:00am, and then a replay of that and a live Q&A with Dr Heggart at 7:00pm that evening.