An evening to celebrate the launch of A Thousand Crimson Blooms by Eileen Chong
About this event
Please join UQP and Harry Hartog Bondi Junction for the launch of A Thousand Crimson Blooms by Eileen Chong featuring special guests Roanna Gonsalves, Sara M. Saleh, Eunice Andrada and Lachlan Brown.
Please note: This is a COVID Safe event, masks encouraged and Service NSW QR code login mandatory for entry. If QR code login is not available, we can register you manually. Physical distancing and hand sanitiser required as per COVID restrictions. Please stay home if you are unwell.
ABOUT THE BOOK
Eileen Chong's luminous poetry examines the histories—personal, familial and cultural—that form our identities and obsessions. A Thousand Crimson Blooms is a deepening of her commitment to a poetics of sensuous simplicity and complex emotions, even as she confronts the challenges of infertility or fraught mother–daughter relations. Entwined throughout are questions of migration and belonging. Viewed as a whole, this collection is a field of flowers, aflame with light.
Eileen Chong is a poet based in Sydney, Australia. She was born in Singapore of Chinese descent. Her poetry collections are Burning Rice (2012), Peony (2014), Painting Red Orchids (2016), and Rainforest (2018), all from Pitt Street Poetry, Sydney. Her next collection, A Thousand Crimson Blooms, is forthcoming from the University of Queensland Press in April 2021.
Chong writes about food, family, migration, love and loss. The Singaporean-Australian poet Boey Kim Cheng has said that 'Chong's work offers a poetry of feeling, rendered in luminous detail and language, alive to the sorrows and joys of daily living.'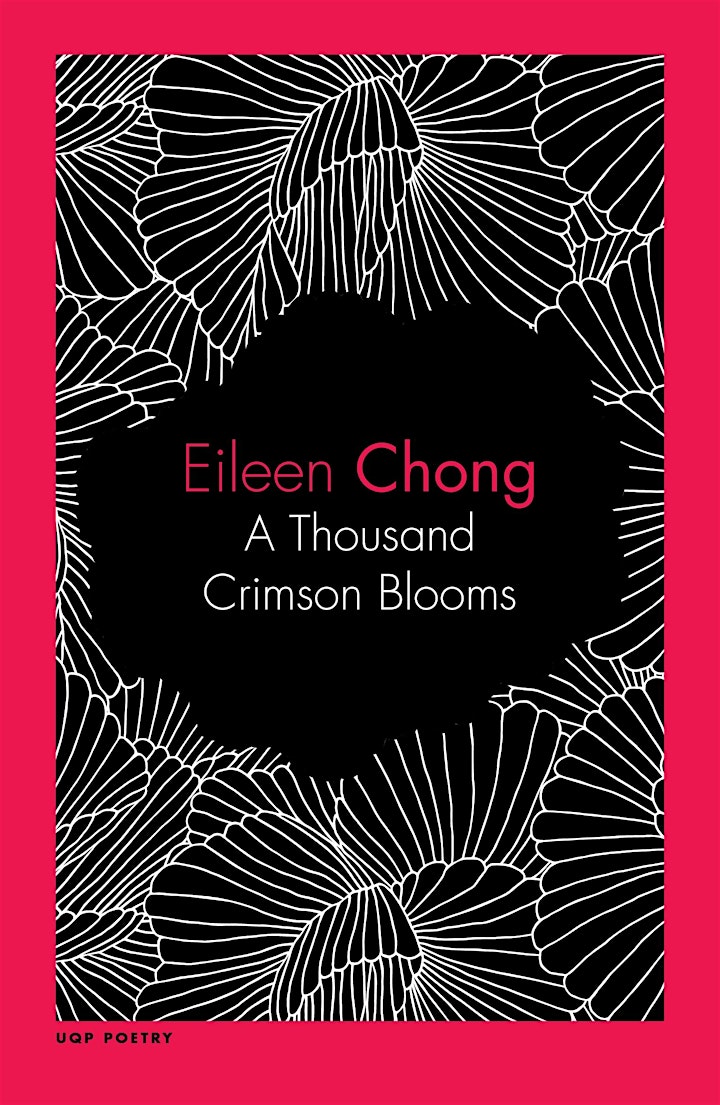 Organiser of Book Launch: A Thousand Crimson Blooms by Eileen Chong
Harry Hartog opens a new chapter in bookselling, inspired in part by a team of independent booksellers, and in part by the fantastical life of Harry Hartog himself.
More than simply a space lined with shelves, Harry Hartog is a meeting place between the worlds found inside books and the world around us. This shop is for the adventurer, the student of life and the next generation of reader. Old fashioned quality and creative ideas will be the cornerstone of this community.
ABOUT THE STORE:
Customers of all ages will discover a range of new and second hand books that continue to surprise and delight with every visit. The store doesn't just stop at books, we have an extensive range of cards and amazing gifts you won't find anywhere else.
Whether you can't quite figure out the title of that book you are looking for, looking to order that special something, or are simply looking for advice on what to read next, our staff will be there to assist. 
Harry Hartog is a major supporter of local author talent, with the space to host events and books signings. 
Our goal is to create proud establishments within our communities. We will strive to keep the passion of the physical book alive for years to come, and we sincerely hope you will join us in doing so.
Come in and say hello, find a good book and relax.
Welcome to our community.
- See more at: http://www.harryhartog.com.au/pages/about_us#sthash.5j5hXMBa.dpuf