Location
Bargoonga Nganjin, North Fitzroy Library
182-186 Saint Georges Road
Fitzroy North, VIC 3068
Australia
We're thrilled to be hosting the book launch for Shivaun Plozza's magic new middle grade release, A Reluctant Witch's Guide to Magic!
About this event
Join us for a marvellous afternoon at Bargoonga Nganjin, North Fitzroy Library, to celebrate the release of this quirky, spellbinding novel, co-hosted with Yarra Libraries.
We're going to have a witch party! It's going to be epic!
Kiki from Kiki's Delivery Service meets Cressida Cowell in this funny, quirky middle-grade fantasy about Willa, who must unravel a witchy mystery to save her city, her friends and herself.
Willa is just an ordinary non-magical girl, living in the Wild - a city squished between two warring witch covens. She spends her days dodging wayward spells - from raining frogs to dancing chickens - all because of the witch war!
No wonder she hates witches.
But one day she's not ordinary at all. She discovers she does, indeed, have magic and she must choose between the two witch covens or she'll explode! And her attempts to control her magic are interrupted by a rogue witch, who begins nefarious spells against the Ordinary Folk. What does the witch want and what does it have to do with Willa?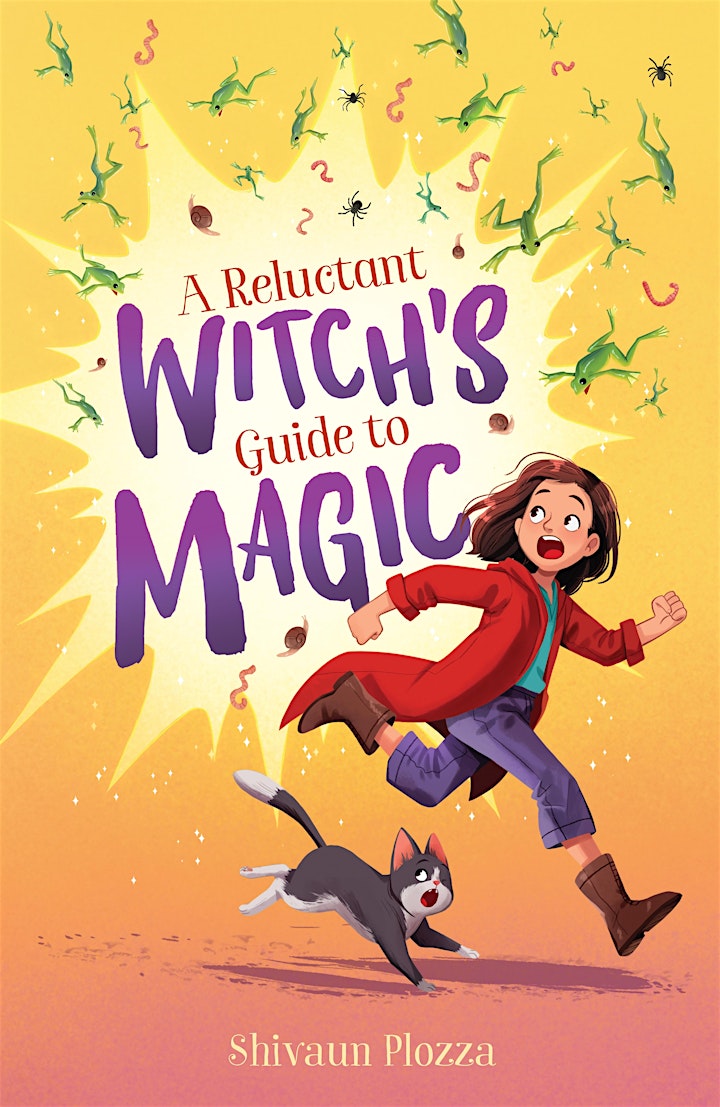 About Shivaun Plozza:
Shivaun Plozza is an award-winning Children's and YA writer. Her critically acclaimed debut novel, Frankie, was a CBCA Notable Book, shortlisted for the Inky Awards, Highly Commended at the Victorian Premier's Literary Awards and won the YA category of the Davitt Awards. Her second novel, Tin Heart, was released in March 2018 – both of Shivaun's books have sold into multiple territories. Her short story 'The Point' is part of Where the Shoreline Used to Be, an anthology of YA fiction, and 'The Challenge' is part of the footy-themed collection for children Speccy-tacular AFL Stories. Other short works have appeared in various journals, magazines and anthologies. When she's not writing she works as an editor and manuscript assessor.