Description
Book Club: because reading a great book and then not being able to discuss it is like winning tattslotto and not telling anyone about it!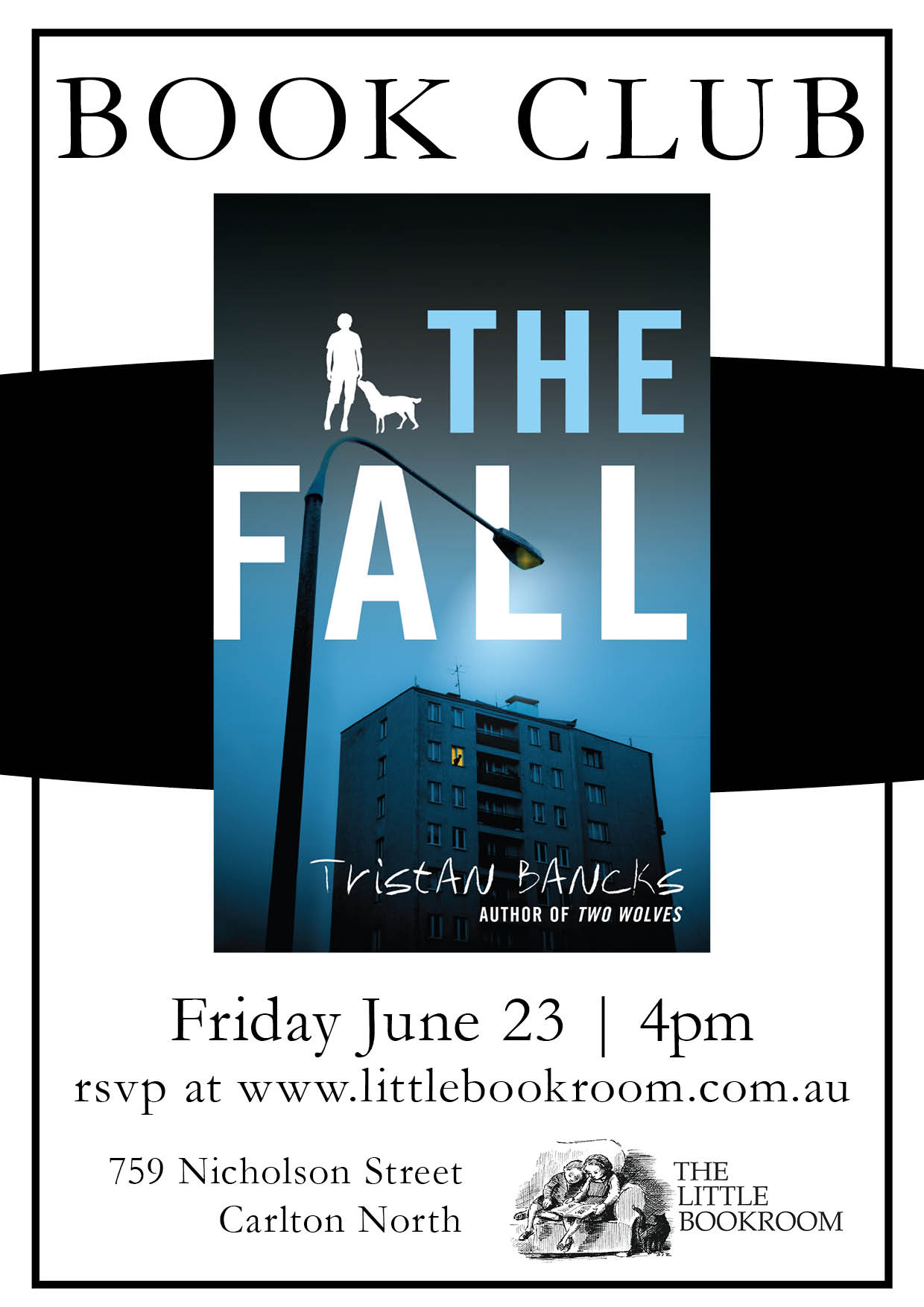 You can pick up a copy of The Fall to read for Book Club from the shop or online.
Our Year 4 - 6 Book Club meets on the fourth Friday of every month at The Little Bookroom at 4pm. It's for kids in grades five and six who want to find a great new read, chat about it and snack on hot fries!
We choose each book club title with a few things in mind: it must be hot off the press so that no one has had a chance to read it; and preferably Australian – we are very lucky to live in a city with so many talented authors and strong publishers. Choosing Australian novels means we're supporting our local industry. And we can invite the author to join us!
We hope that our Book Club will encourage young readers to challenge their usual tastes, think critically about books without 'losing the fun', and meet other readers. After all, there's nothing better than a peer recommendation (no matter how hard we grown-up booksellers try).
Numbers are limited, and our aim is that the selected novel will be read before Book Club to avoid the risk of spoilers.
If you have any queries please email leesa@littlebookroom.com.au - we're grateful for any feedback.