Book Camp -- 17 March 2018 (Melbourne)

Saturday, 17 March 2018 from 10:00 am to 4:00 pm (AEDT)
Event Details
Writing a book and getting it published is all about telling your story, getting your words out there. No matter if you want to help your career or just start a new career, we can help you with the entire process of writing a book and then getting it published.
Our one day workshop – The Book Writing Boot Camp is all about giving you an intensive experience to get your started and on your way to having your book ready to present to the world.
This one day workshop will suit you if you:
Are a business owner or entrepreneur and want to write a book that showcases your expertise, establishes you as a leader in your field, and proclaims you a published author

Have an idea for the Great Australian Novel, or a story that's been gestating in your head, but you don't know how to get it out on the page, or what to do once you've written it

Want to write a memoir or autobiography of your life, or a biography of somebody, or a history of your family, or community, but are unsure how to tackle it

Have written a book, but don't know where to go next.
Book Writing Boot Camp is an intensive all-day workshop that will cover things like outlining your idea, planning the writing, writing tips on how to get the best out of yourself, detailing a publishing plan (either to self-publish, or to submit to traditional publishers), marketing the finished book, and all those little steps in-between. It's your one-stop workshop that will exhaustively cover the life of your book, from conception to publication.
The Book Chick, Busybird's Director of Publishing, Blaise van Hecke, will be facilitating Book Writing Boot Camp. Blaise has brought over 200 books to the printing presses and is an award-winning author. She is also co-founder of Busybird Publishing, an organisation dedicated to helping aspiring authors bring their book to light.
If you're interested in talking to us about Book Writing Boot Camp, you can call us and talk to Blaise on (03) 9434 6365 or contact us via email.
Or contact us to let us know if you're interested in having a Book Writing Boot Camp in an area near you, whether it's for a writing group, a festival, or any other sort of writing- and/or publishing-related function!
Your Facilitator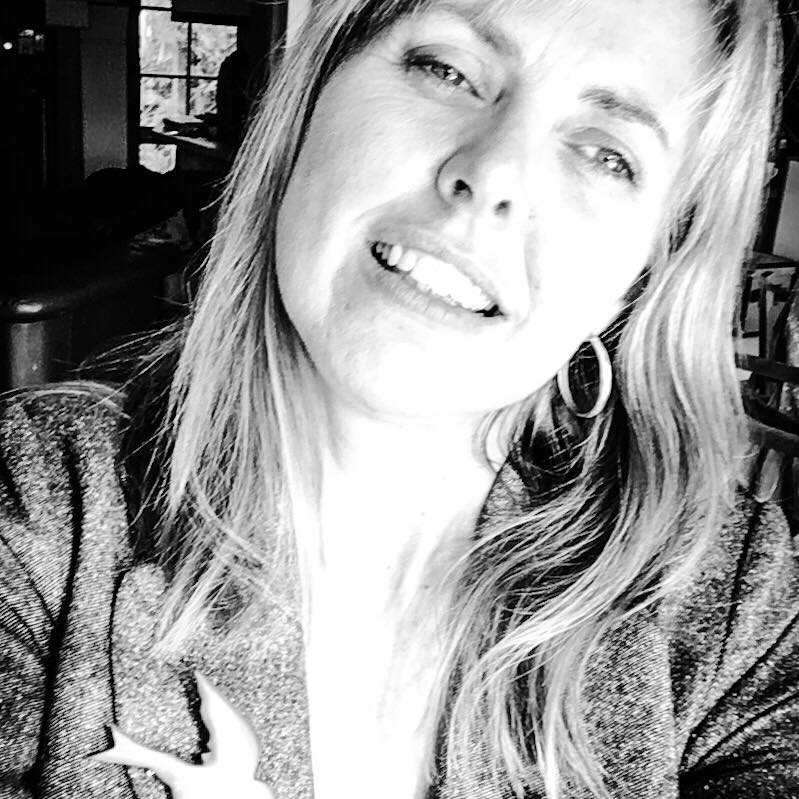 Blaise van Hecke spent much of her childhood on a commune on the south NSW coast and remembers the magic of childhood with vividness. She went from bare feet to wearing a uniform and learned to live with rigid routines at an all-girl boarding school in Melbourne where she learned to be a 'young lady'.
Books and storytelling have always been at the heart of everything. Blaise now helps other writers to find their voice through coaching and publishing at Busybird Publishing. She runs various workshops for Busybird about writing, editing, and publishing, and is popularly in demand for talks about publishing in general. 
Blaise's story 'Eleventh Summer' came second place in the biennial short story competition with the Society of Women Writers (Vic) in 2007, which has since been published in the anthology, Mud Puddles, and the anthology, Thirteen Stories. Other stories have been published in Blue Crow Magazine, 21D Magazine, Fellowship of Australian Writer's, and [untitled].
Blaise is also author of The Book Book: 12 Steps to Successful Publishing and co-author of Self-Made: Real Australian Business Stories, and contributor to the health conscious series Healthy Body and Healthy Mind. She is now working on her first fiction novel, 'The Colours of Ash' and a collection of short stories as memoir about her childhood, called The Road to Tralfamadore is Bathed in River Water (due for release August 2018). 
Blaise runs Busybird Publishing with her husband, Kev, in the leafy suburb of Montmorency (Melbourne) where they have formed a creative hub for writers and artists through workshops, mentorship, publishing services and open mic nights. To date they have nurtured over 300 books into the world. Blaise is an enthusiastic advocate for writing and the arts, as president for the Society Women Writers' Victoria and a Pinpoint Ambassador for literature with Banyule Council, and a member of the Nillumbik Arts Advisory Committee.
CONTACT INFO 
m: 0416 157 281
Organiser
Busybird Publishing is a studio gallery that provides publishing services to help people get their story out into the world: writing, editing, proofreading, illustration, photography and book design, as well as workshops to help move the project into being.