Description
Warm your hearts on a starry, winters night at our bonfire kirtan. Kirtan, the singing or chanting of sacred mantras, or Transcendental Sound, is an easy yet sublime method of yoga meditation that has been practiced since time immemorial. Kirtan is enjoyed by people of all ages and cultural backgrounds. Kirtan transcends all languages, nationalities, and religious faiths.
Kirtan is sometimes called music meditation as it incorporates musical instruments, singing and dancing and what better way to experience Kirtan and the power of Mantra Meditation than to join together around a community bonfire sipping hot spicy chai, enjoying vegan sweets and toasting marshmallows with like minded souls.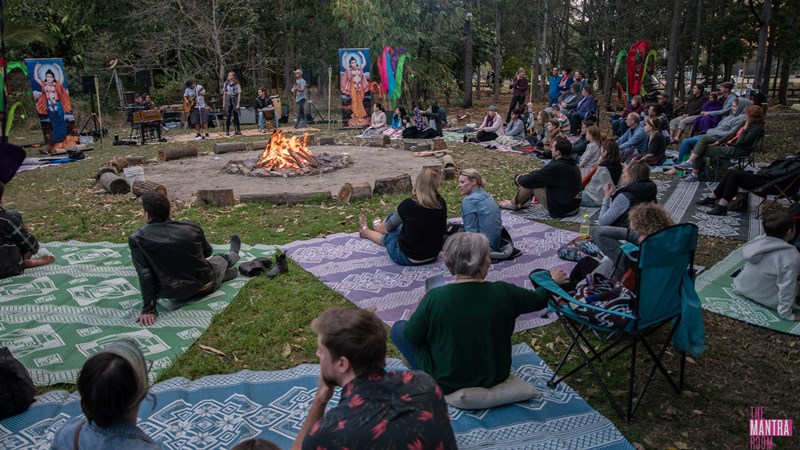 Evening Schedule-
- Kirtan with The Mantra Room Brisbane
- Mindfulness & Aum Circle around Bonfire
- Kirtan with Internationally renowned Pralad & The Chants
- Deep Peace Relaxation with Gayatri
- Chai, Desserts and Vegan Marshmallow available by donation.
- Vegan/veg food trucks to satisfy your food appetite.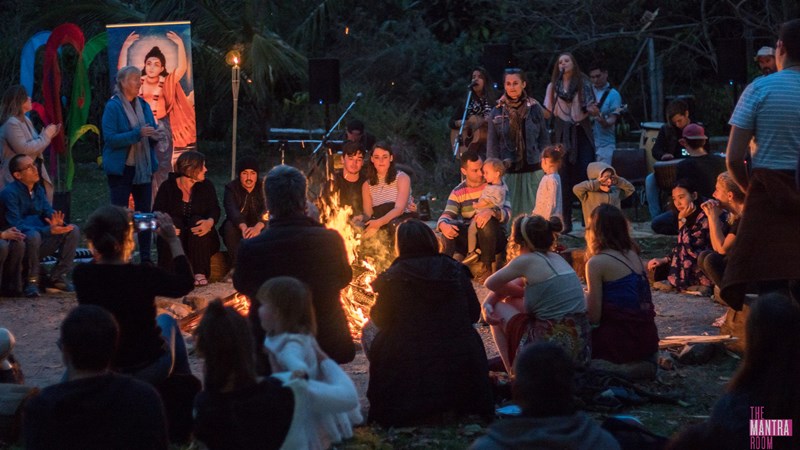 Experience the deep reservoir of all-satisfying waters of Spiritual happiness called Kirtan. Enjoy the rustic & earthy nature setting and a roaring bonfire; and get your fix of conscious community. There is something for everyone to enjoy at this cosy Winter evening event!
When: Saturday, August 3rd
Time: 5:00pm - 7:30pm
Where: Northey Street City Farm, 30 Edgar St
Donation Based Event.