You are invited to The Bondi Literary Salon book club at Gertrude & Alice Cafe Bookstore.
About this event
Join The Bondi Literary Salon, hosted by Lucy Pearson, for our next Book Club get-together! In our gathering, we will be discussing JJ Bola's The Selfless Act of Breathing.
WHEN: Thursday, 2nd of December, 2021, at Gertrude & Alice Cafe Bookstore, this event will be hosted in-store so please arrive at 6:45pm for our prompt 7pm start.
TICKETS: 
Admission with Book, $50.00 (excluding external fees). Your ticket includes a copy of JJ Bola's The Selfless Act of Breathing which you can pick up in-store after this purchase, a drink on arrival and nibbles on the evening.
Admission, $20.00 (excluding external fees). Your ticket includes a drink on arrival and nibbles on the evening.
A heartbreaking, lyrical story for all of those who have fantasised about escaping their daily lives and starting over.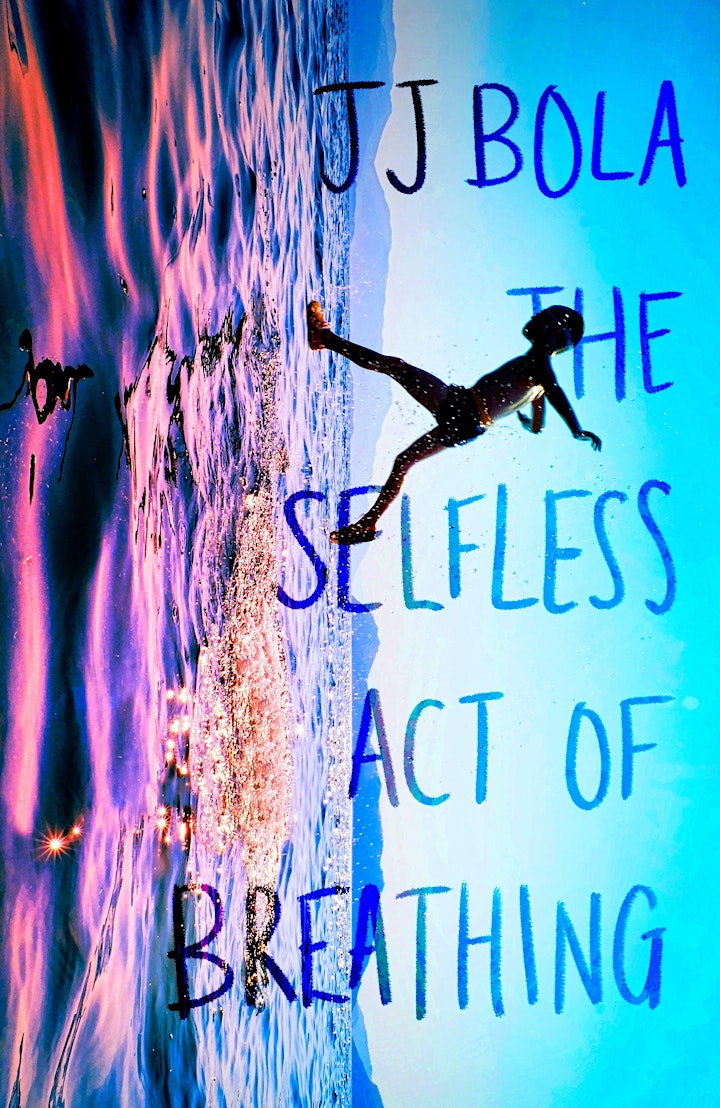 About The Selfless Act of Breathing
Michael Kabongo is a British-Congolese teacher living in London on the cusp of two identities. On paper, he seems to have it all - he's loved by his students, popular with his colleagues, and enjoys the pride of his mother who emigrated from the Congo. But behind closed doors, he's been struggling with the overwhelming sense that he can't improve the injustices he sees - from his efforts to change the lives of his students, to his attempts to transcend the violence that marginalises young Black men around the world.
Then Michael suffers a devastating loss, and his life is thrown into a tailspin. As he struggles to find a way forward, memories of his fathers' violent death, the weight of being a refugee, and an increasing sense of dread threaten everything he's worked so hard to achieve.
Longing to escape the shadows in his mind and start anew, Michael decides to spontaneously pack up and go to America, the mythical 'land of the free,' where he imagines everything will be better, easier - a place where he can become someone new, someone without a past filled with pain. On this transformative journey, Michael travels from New York City to San Francisco, partying with new friends, sparking fleeting romances, and splurging on big adventures.
In the back of his mind, Michael has a plan: follow his dreams until the money in his bank account runs out, and then he will decide if his life is truly worth living...
Written in spellbinding prose, with Bola's trademark, magnetic storytelling, The Selfless Act of Breathing is a heart-wrenching and deeply emotional novel about mental health, masculinity and the power of love.
About JJ Bola
JJ Bola is an established writer, poet and UNHCR Ambassador. His three poetry collections - Elevate (2012), Daughter of the Sun (2014), and WORD (2015) - were published in one collection, Refuge (2018), which was read out in the House of Commons during Refugee week in 2018.
He was one of Spread the Word's Flight Associates 2017 and a Kit de Waal Scholar for the Birkbeck University MA in Creative Writing.As a former refugee, JJ Bola was invited to the Davos Economic Forum 2018 and held a discussion with Cate Blanchett.
His debut novel, No Place to Call Home, was published in the UK in 2017, and in 2018 in North America. His non-fiction book Mask Off: Masculinity Redefined, which exposes masculinity as a socially conditioned performance, was published in the UK in 2019.
JJ speaks and performs both internationally and in the UK.
About Lucy Pearson
Lucy started her blog eight years ago while she was reading her way through the Top 100 BBC Reads and shortly after winning the inaugural Book Blogger of the Year Award at the London Book Fair in 2018 she joined forces with the team at Gertrude & Alice Cafe Bookstore to launch the Bondi Literary Salon. Her favourite book is A Little Life and her favourite bookshop is (understandably) Gertrude & Alice. Read more about Lucy here, and visit her award-winning blog The Lit Edit here.
About Gertrude & Alice Cafe Bookstore
Rated as one of the top 10 bookstores in the world by National Geographic, Gertrude & Alice Cafe Bookstore is an oasis for writers, readers and coffee lovers. Books overflow from the shelves of their store, featuring a mix of new, second-hand, antiquarian and rare books. Stay a while & enjoy some home made chai, amazing coffee and unearth a book treasure or two. Read more about the bookstore's story here, and about the real Gertrude & Alice here.