You are invited to our Gertrude & Alice Bookclub - hosted by The Bondi Literary Salon.
About this event
In a special event, the community of the Bondi Literary Salon will host an additional Book Club get-together in April!
In this gathering, hosted by Chelsea & Russ, you will be discussing Frank Herbert's phenomenon, Dune.
WHEN: Thursday, 29th of April, 2021, arrive in-store at 6:45 pm for our prompt 7:00 pm start.
TICKETS:  We have two packs available! But be quick, we're in-store, and have a very limited amount of seats available!
Admission: $20.00 (excluding external fees). Your ticket includes a drink on arrival and nibbles on the evening.
Book & Admission Pack: $37.95 (excluding external fees). Buy the book ($22.95), available for pick-up in-store*, and your admission ticket (discounted to $15.00)! Your ticket also includes a drink on arrival and nibbles on the evening.
For those unable to come by our store yet still want to support our store, we have the book on our online store here.
Before The Matrix, before Star Wars, before Ender's Game and Neuromancer, there was Dune, one of the greatest science fiction novels ever written.
DUNE is the bestselling science fiction novel of all time, with nearly ten million copies in print.
About Dune
Melange, or 'spice', is the most valuable - and rarest - element in the universe. And it can only be found on a single planet: the inhospitable desert world Arrakis.
Whoever controls Arrakis controls the spice. And whoever controls the spice controls the universe.
When stewardship of Arrakis is transferred to his house, Paul Atreides must travel to the planet's dangerous surface to ensure the future of his family and his people. But as malevolent forces explode into conflict around him, Paul is thrust into a great destiny beyond his understanding.
And in this game of power, only those who can conquer their fear will survive.
About Frank Herbert
Frank Herbert was born in 1920. His colourful and varied career included stints as a radio news commentator and jungle survival instructor. He is best known for creating the world of DUNE, which became the bestselling science fiction novel of all time. It won great acclaim, as well as the Hugo and Nebula awards, establishing Frank Herbert as a master of modern science fiction. He died in 1986. His son, Brian Herbert, has now begun a new series of Dune novels, Prelude to Dune in collaboration with Kevin J. Anderson . The first novel to appear in the new series is House Atreides, published by Hodder & Stoughton.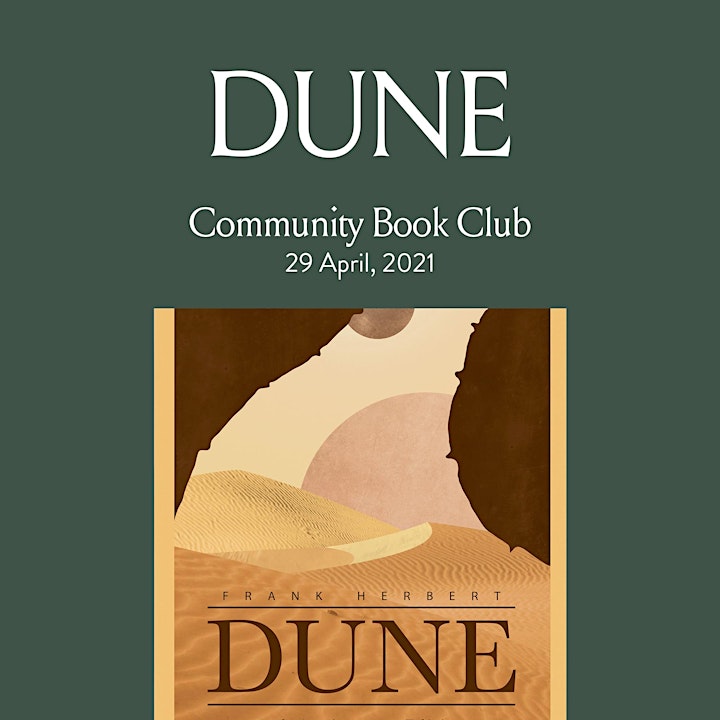 About Russ & Chelsea
Russ has been a voracious reader of sci fi since he was a teen and Chelsea has only just started to explore the genre, grabbing many of Russ's favourites from their shared bookshelf. Together, they want to explore what sci fi has to offer us as readers from the perspective of a devotee and a complete newbie. They had their first date at G&A, got engaged at G&A and most of their books have little gold G&A stickers on the back. This is the first time they've hosted a book club together, but they can both chat about books for hours, so the conversation should be a treat!