About this Event
This workshop will introduce you to the principles of Polarity Therapy which is the art & science of energy balancing. Using the body's intelligence for balance & harmony, we can restore energy & vitality and improve a sense of wellbeing – for ourselves.
You will discover how to balance your energy with some simple techniques to improve your mental, emotional, and physical self for healing & maintenance.
Bring A yoga mat if you have one (some available), towel, water bottle, notebook & pen.
Wear comfortable clothing for bending, lying down & stretching
Is it for me? Even if you are new to this topic, you will be able to participate & benefit
About Glenda
Glenda's formal qualifications are in the areas of Psychology, Training & Alternative Therapies.
Services include coaching, integrative energy balancing & therapeutic bodywork (Polarity Therapy) - a holistic approach to health, focusing on mental, physical, emotional & spiritual integration. Individual sessions include hands-on energy balancing, working with the natural energies of the body to benefit organs, systems, structure & function – connecting body to soul so energy flows freely to create the health & life you want.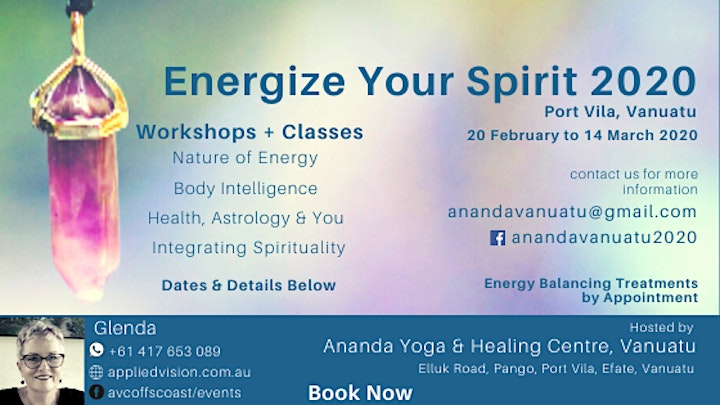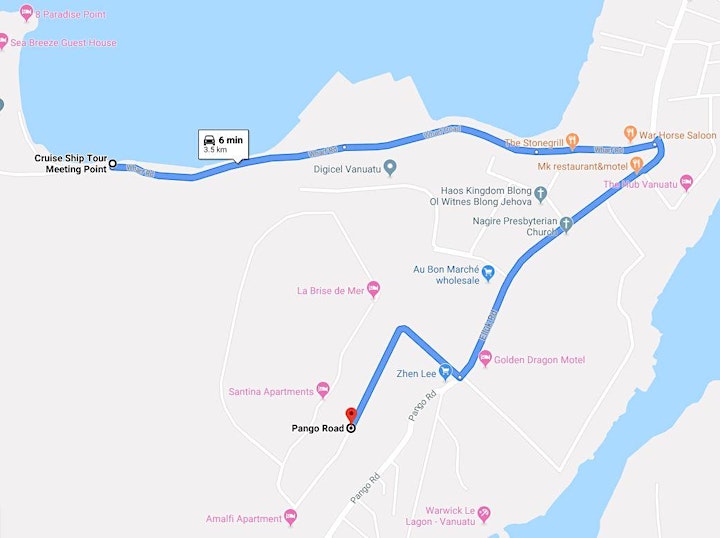 Ananda Yoga & Healing Centre is Located 200m on the right before the Amalfi Apartments, on the Hill Opposite Warwick Le Lagon Resort and Erakor Island.