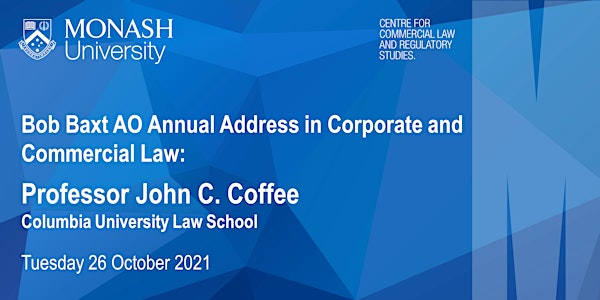 Bob Baxt AO Annual Address: Professor John C. Coffee
Join Professor John C. Coffee for the inaugural Bob Baxt AO Annual Address in Corporate & Commercial Law
About this event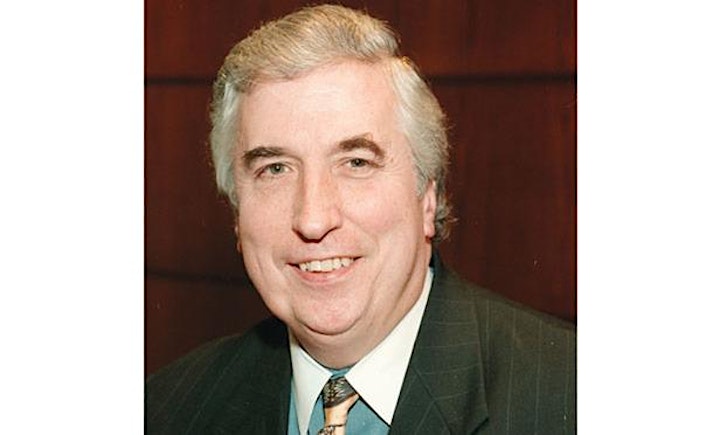 Speaker
Professor John C. Coffee, Adolf A. Berle Professor of Law, Columbia University Law School
John C. Coffee Jr. specialises in corporate law and governance, securities regulation and white collar crime.
Professor Coffee has been elected a Fellow of the American Academy of Arts and Sciences, and is also a Life Fellow of the European Corporate Governance Institute and the American Bar Foundation. He has also been repeatedly listed by the National Law Journal on its annual list of "The 100 Most Influential Lawyers in America."
For his work in white collar crime, Professor Coffee was awarded the Donald Cressey Award for Lifetime Achievement by the Association of Certified Fraud Examiners in 2011. For his work in corporate governance, in 2018, Coffee received the Allen & Overy Law Prize.
Coffee's scholarly books include Corporate Crime and Punishment: The Crisis of Underenforcement (2020); Entrepreneurial Litigation: Its Rise, Fall, and Future (2016); The Regulatory Aftermath of the Global Financial Crisis with Ellis Ferran, Niamh Moloney, and Jennifer G. Hill (2012); Gatekeepers: The Professions and Corporate Governance (2006); and Knights, Raiders, and Targets: The Impact of the Hostile Takeover with Louis Lowenstein and Susan Rose-Ackerman (1988).
Coffee is the co-author or co-editor of widely used casebooks including Securities Regulation: Cases and Materials, 14th edition (2020), Cases and Materials on Corporations, 9th edition (2021), and Business Organizations and Finance, 11th edition (2010). He has been ranked the most-cited legal scholar in the law reviews in the corporate and business law fields.
Introductory Remarks: Professor The Honourable Marilyn Warren AC QC, former Chief Justice of The Supreme Court of Victoria
Professor the Hon Marilyn Warren AC QC is the former Chief Justice of Victoria (2003-2017). At the time she stepped down from the Supreme Court she was the longest serving of the then state and federal Chief Justices. Earlier she was a Judge of the Supreme Court of Victoria (1998-2003) including sitting as the Judge in Charge of the Commercial List and the Corporations List (now combined as the Commercial Court).
Whilst on the bench, Marilyn Warren sat in all jurisdictions, trial and appellate, and extensively in commercial cases. Marilyn Warren is a Vice Chancellor's Professorial Fellow of Monash University. She is a member of the Monash University Global Leaders' Summit.
Chair: Professor Jennifer Hill, Bob Baxt AO Chair, Monash Law & Director of CLARS
Professor Jennifer Hill is the inaugural Bob Baxt AO Professor of Corporate and Commercial Law at Monash University Faculty of Law and is the Director of the Centre for Commercial Law and Regulatory Studies (CLARS). Jennifer is an internationally recognised legal scholar in the field of comparative corporate law and governance.
Jennifer is a graduate of the University of Sydney (BA LLB (Hons) and the University of Oxford (BCL). She is a research member of the European Corporate Governance Institute (ECGI) and has held visiting teaching and research positions at leading international institutions, including the University of Cambridge; Cornell University; Duke University; NYU Law School; University of Virginia, University of Texas, and Vanderbilt University Law School.
Address Title: The Coming Shift in Shareholder Activism: From "Firm-Specific" to "Systematic Risk" Proxy Campaigns (and How to Enable Them)
Professor Coffee's Address will be based on his recent paper, the abstract of which is below. You can also view the full article here.
Abstract:
This article distinguishes two types of shareholder activism: (1) firm-specific activism, which has a long history and focuses on changes at a specific target company, and (2) systematic risk activism, which seeks to reduce the systematic risk in a portfolio and thereby benefit diversified investors. Typically, such a systematic risk campaign may force a portfolio company to internalize negative externalities to benefit the other companies in the portfolio (such as by reducing carbon emissions or undertaking climate risk reforms).
But, systematic risk activism faces an inherent difficulty: the party that leads this campaign and invests in the target company may incur a significant loss when the target company's stock price falls. This will be particularly difficult for activist hedge funds to accept, because they have small portfolios and cannot recoup their losses on the target firm by gains at the other portfolio companies. Properly understood, the recent campaign by Engine No. 1 with respect to ExxonMobil exemplifies these problems and suggests that activist hedge funds make ill-suited leaders for this form of activism.
If so, there may be a strong demand for systematic risk activism among diversified investors, but potential campaigns could remain headless, as diversified investors will themselves be reluctant to lead such a campaign. This article surveys possible answers to this problem (some of which are suggested by the Engine No. 1 campaign). Nonetheless, this problem surrounding the incentives of hedge funds is aggravated by the traditionally independent stance of diversified investors, who are reluctant to join groups or expend funds, and by the inability of potential campaign leaders to charge adequately for their services. This article suggests several means of which to enable such campaigns.
Contact us
Law Engagement Team
E-Mail: law-engagement@monash.edu