Description
Through our successful Catapult accelerator program we have the need to place board members in upwards of 50 companies during 2017. This is your unique introduction to get considered for these positions
Is it time for you to take a seat in the boardroom,
but you're not sure where to start?
Want to enhance your career with a couple of private company
or NFP directorships?
Feel you could add great value to a high-growth
or turn-around company?
Could you imagine yourself with a portfolio of board positions as a way to ease off the frenetic pace you currently keep?
"How do I do that?"
The Board Connector private MasterClass gives you a clear overview of what is required and gives you the opportunity to design your personal roadmap for your life as a board member.
Think of the BoardConnector event as the start of a journey, as the planning of a roadmap.
Have you thought about:
Compliance

How to work successfully with a founder

Becoming clear on what kind of board you want to join

Understand how to get chosen for the right board

Duties, controls &

Governance

Being an effective advocate of the business

Risk management
To be successful at being appointed to a board there are many things to take into consideration that you would perhaps not ordinarily do in your career.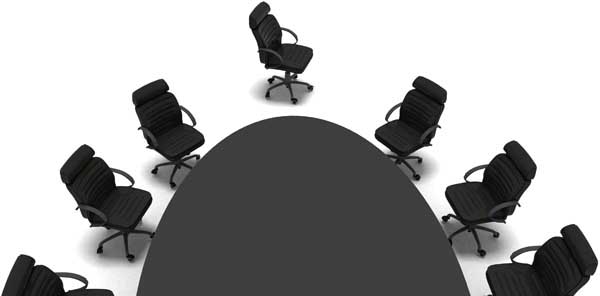 And the bigger question is: How do you get picked?
We believe there are four key factors in the winning formula to gain a board seat.
Background

Outlook and attitude

Board readiness

Connections
Background
It is a mistake to think you have to have 100 years experience in every field imaginable to be appointed to a board. Instead, you need to have enough relevant experience to be able to offer value to a specific board.
While you will need to have leadership experience this can be on many levels. This is a far more level playing field than most people think.
Great board candidates come from being or having
C-level executive experience

Managerial or intrapreneurial experience

Business advisory and coaching

Financial advisory and planning

Accountancy and advice

Legal professionals

Public sector experience
In other words, it's not about where you've been. It's much more about where you're going.
Outlook and Attitude
It's important that you're ready to commit to your life as a board member. It is an extra commitment above and beyond your current work load. You have to decide for yourself whether you're ready to take on the challenge.
Remember you join a board to serve that organisation and help it grow and be more successful through your insights and connections.
Board readiness
At the event we will detail what it takes to be board ready. We have put together a program of experts to show you exactly what it takes to be board ready.
Connections
Only a small fraction of board positions are advertised which often leads to the misconception that there are few board positions available.
Through a multitude of connections and relationships Business Connector has the finger on the pulse on what happens in the start-up world, at incubators and accelerators, in the world of high-growth SMEs and in the area of ageing businesses in need of a significant turn-around, through Business Connector and other activities.
Through this strong network we can put you forward to the board positions and directorships that are just right for your path.
Who's speaking?

Are board positions paid?
Generally speaking directorships in private companies are paid (although the amount varies greatly), but in many not-for-profit organisations they're not. At the event we'll give you a deep insight into where the best opportunities are and what constitutes a good balance
Board Connector Program Experts


Should I take more than one position?
For a lot of people that's a good idea. There are significant advantages if you join complementary boards. Again, on the night we will go through what should be some of you key considerations when joining multiple boards.
What past attendees say about other similar Business Connector events:


Book yourself in today. We're going to be in a relative small CBD venue, and you won't want to miss this one.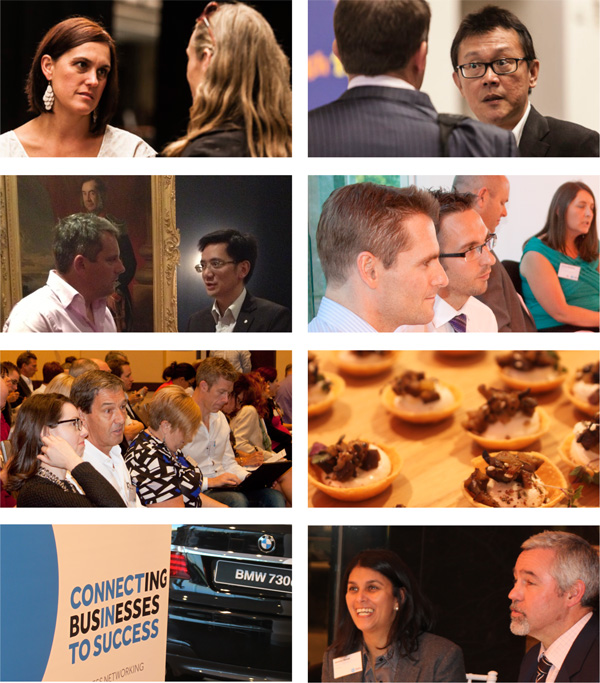 FAQs
What is the refund policy?
You can cancel your booking up to 5 business days before an event and your ticket will be fully refunded. As this is the normal cut-off for organising catering and other event details, no refunds are possible after that point.
Do I have to bring my printed ticket to the event?
You can bring your printed ticket or install the Eventbrite app on your smartphone
What's the dress code?
Business casual is normal - most people come straight from work so whatever you wear professionally is fine.
Should I bring business cards?
Are you serious? You never know who you'll be sitting next to at an event like this!
About Business Connector
We help business owners accelerate the growth in their businesses through events, online tools and acceleration programs. We focus on marketing/sales, funding and growth strategies to ensure businesses from early start-ups to mature businesses can grow safely and rapidly.
Organiser of Board Connector [MEL - Nov 2016B]
Business Connector helps your business grow revenue, profitability and value through a carefully crafted Business Acceleration process. On the front we run a series of seminars, MasterClasses, courses and other events and behind that we offer a range of in-depth programs and an online platform to ensure your business grows rapidly and safely.