Location
Off Road Equipment
61 McCoy Street
Myaree, WA 6154
Australia
Description
You're invited to join us at Inaugural BNI Springboard Business Expo
The dedicated business owners who are proud members of Fremantle based business networking group BNI Springboard, are delighted to welcome you to their first business expo on Wednesday 11th April, 2018.

Hosted by one of our valued members, Andrew Fardon and his team at Off Road Equipment in Myaree, this is an opportunity for you to come and meet local business owners from the Fremantle area and surrounds. The expo is open to small business owners and other interested people who are keen to come along.
With a membership of 50+ business owners, we're sure there is going to be a lot of fun, many people to meet and the night be a big success.
Please ensure you register for your free ticket, which gives you access to the expo, as well as a ticket in the door prize raffle.
---
** Just announced - our host, Andrew Fardon and his team at Off Road Equipment have generously donated a phenomenal major door prize **
** The Package includes 3 x 4WD Courses, 1 introductory, 1 sand and 1 mud and rock course PLUS a free Campfire Escapes tour** total value of $1300 **

plus, by joining us on the 11th April you'll have the opportunity to win a number of other prizes offered by our exhibiting businesses
---
Alternatively, we will welcome non registered visitors for $10, payable on the door at entry. This visitor fee will be passed onto the Royal Flying Doctor Service, our nominated charity for the event.

We'll have a sausage sizzle available so we also need confirmation of numbers so we can do our best to ensure there are enough snags on offer :)
Feel free to bring your friends and family with you, but please ensure they are registered!

Many thanks,
BNI Springboard Team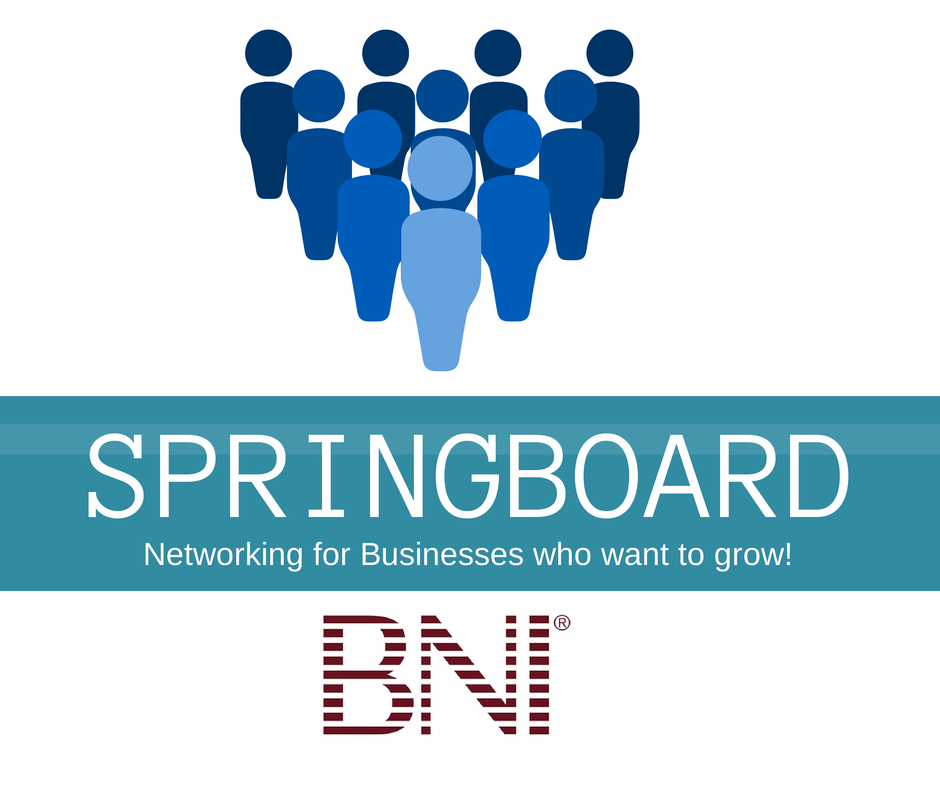 BNI South Chapter Of The Year - 2015, 2016, 2017
p.s. here are some of the different types of businesses that will be represented on the night
Limousine Hire
Conveyancer
Carpet Installation & Repairs
Builder
Business Coach / Marketing Strategist
Real Estate Agent
Structural Engineer
Personal Risk Insurance Broker
Bookkeeper
Plumber
Earthworks
Chiropractor
Property Manager
Naturopath
Personal Accountant
Photographer
Maintenance
Family Lawyer
Commercial Lawyer
Mortgage Broker
4WD Parts & Service & Tours
Website Developer
Commercial Cleaner
Printer
General Insurance Broker
Tax Accountant
Personal Trainer
Nutritional Supplements
Caterer
Financial Planner
Surveyor
Electrician
IT Consultant
Travel Agent
SEO
Asbestos removal
Painter