BNI National Conference 2018

Friday, 1 June 2018 from 8:30 am to 5:00 pm (AEST)
Event Details
Be Inspired to Grow, Develop and Connect!
Attend this year's National Conference on the Gold Coast and be inspired to grow your business, to develop yourself and connect with other members of our awesome BNI community here in Australia!
We are pleased to provide Members with a high value event with amazing keynote presenters from Australia and the world! We are truly committed to helping Members connect Nationally and Globally. Did you know with the BNI Connect App you can now pass referrals to (or receive from) other BNI Members from right around the country? An important aim of BNI Connect is to help local business connect globally, and with the BNI Connect App's new Global search facility this is also now happening! We are a face-to-face networking focused organisation, and these National Conferences will provide a regular opportunity to connect with Members from Australia and Overseas.
The BNI Member community in the Gold Coast is opening its doors and inviting Members from right around Australia and the World to "Be Inspired to Grow, Develop and Connect"!
The keynote presenters for the morning and afternoon events are presented below.
Keynote Speakers for Friday Morning 1st June 2018


Paul McCarthy
Here's your chance to see Australia's RockStar Marketer, Paul McCarthy live at BNI Australia's National Conference. Recognised as one of the most innovative small business marketing experts in Australia, Paul is an award winning speaker and best-selling author who has entertained and influenced over 320,000 small business owners globally to skyrocket their results. Paul will reveal how you can become the STAND OUT player in your field and give you a proven four step process to help make you much easier to buy and instantly more referrable. This session is one session NO BNI member should miss.


Luke Mathers
Challenging, confronting and insightful, a keynote speech from Stress Teflon author Luke Mathers will give our audience a memorable experience that will change the way they think about stress forever. Packed with stories and easily digested science, Luke delivers an entertaining insight into stress and how people tick. His strategies provide the tools we need to improve productivity, performance and happiness in all walks of life. It's great being you when stress doesn't stick.  Stress is designed to fire us up and  keep us alive. The key is, it needs to be utilised. This talk will teach you how to do that.
Keynote Speakers for Friday Afternoon 1st June 2018



YP Lai
Imagine having endless business referrals flowing to your doorstep. What would that do for you, your business and your family?  Using the 5 Principles of Business by Referrals, you can potentially double or even triple your referrals and your business. With just one technique you will learn at this event, you are GUARANTEED to increase referrals.

YP Lai is the National Director for BNI Thailand, Vietnam and Philippines with chapters of average size 55+, retention of 75%+, and seat values in excell of $100,000.  YP has coached thousands of BNI Members to increase their ROI in BNI by focusing on the BNI Key Fundamentals for Success.


Alvin Cooney
Relationships are the most important asset you have. They are more important than property, more important than business, even more important than currency. How do you leverage the value of the relationship you have when attracting new business. "The Human Element - How Strong Relationships lead to business success" will show you how to achieve this, and how to WIN business through building relationships.
Alvin Cooney has been working as a BNI Area Director in Australia and the UK for over 17 years. He was part of the Top-performing region in the UK while working there, and now working in the top-performing territory in Australia. You will learn through Alvin's many stories, and "Making Members More Money" is what Alvin aims to do everyday.
Principal Sponsor: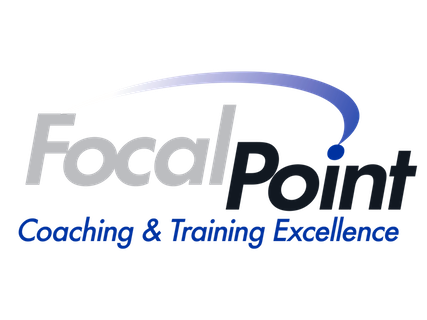 Sponsors
When & Where

RACV Royal Pines Resort
Ross Street
Benowa, QLD 4217
Australia

Friday, 1 June 2018 from 8:30 am to 5:00 pm (AEST)
Add to my calendar