Blues Royal Rumble featuring Diesel, Rhys-Jones and Kernahan LIVE at Dorset Gardens Hotel!
About this event
Authentic Autographs & Events Aus and Anthem Sport presents:
BLUES ROYAL RUMBLE | Thursday 29th July | Dorset Gardens Hotel! Doors from 7pm!
For the first time, David Rhys-Jones and Greg 'Diesel' Williams face off in the same ROOM, alongside Carlton LEGEND Stephen Kernahan overseeing the controversy.
Carlton's last premiership captain and his two norm smith medalists! All the untold truths from the '87 & '95 flags, the PUNCH-ONS, the footy trips, the brownlows, and the mullets!
Early bird tickets just $39*!
General admission tickets just $49* each!
$135* Blues4Life photo frame & photo with these legends!
Dorset Gardens Hotel - 335 Dorset Rd, Croydon.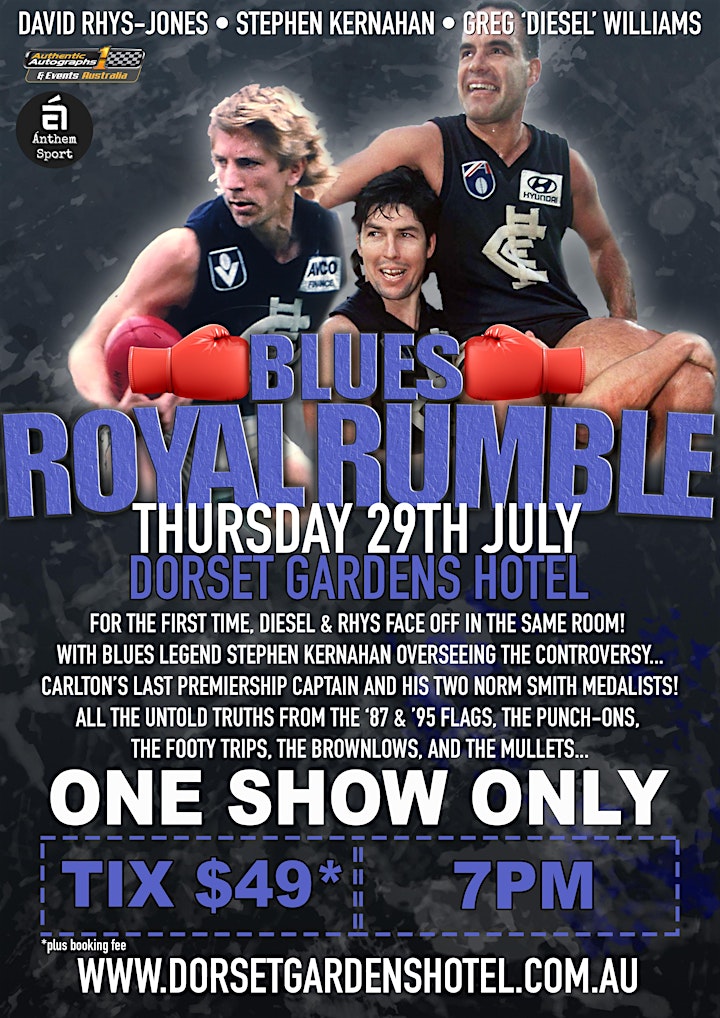 Organiser of Blues Royal Rumble LIVE at Dorset Gardens Hotel!